The Boxcar Children Series
The Boxcar Children books in order
See also The Boxcar Children SpecialsThe Boxcar Children Graphic Novels serieshttp://www.boxcarchildren.com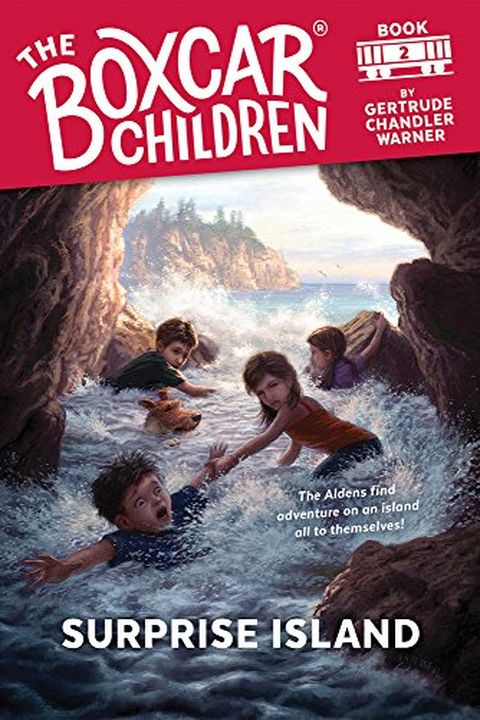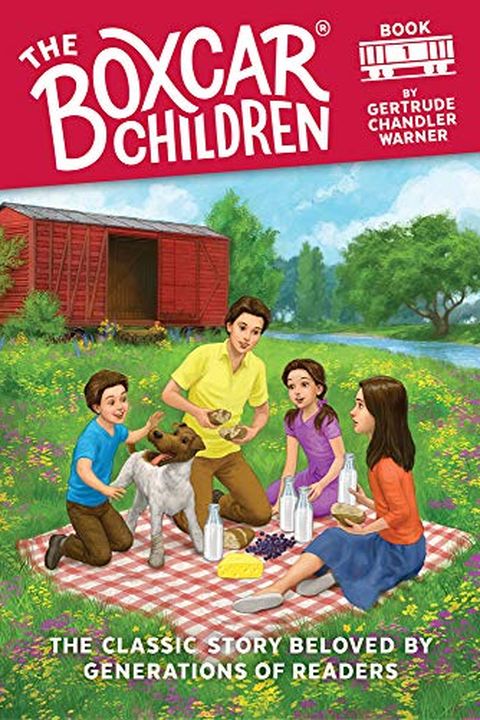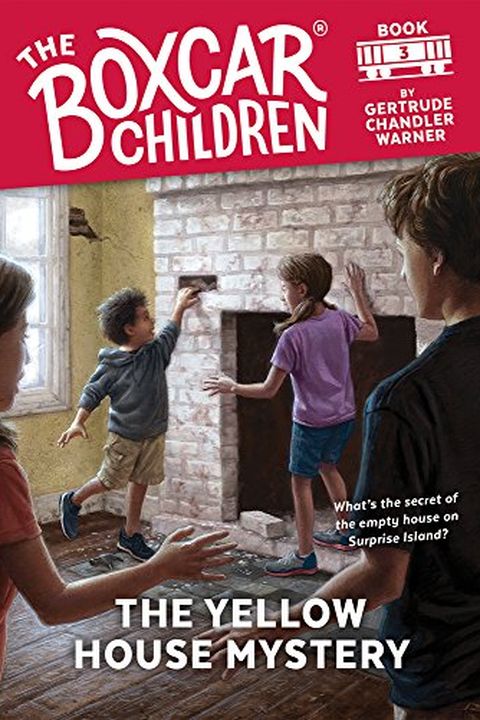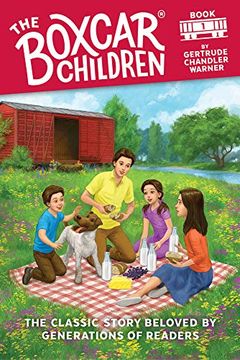 Discover the heartwarming tale of a family's steadfast love and loyalty in the midst of adversity. Follow the brave Alden siblings as they make their home in a simple boxcar and embark on a journey of self-discovery. The Boxcar Children is a compelling story that teaches the value of unity and determination, and the rewards of unexpected blessings.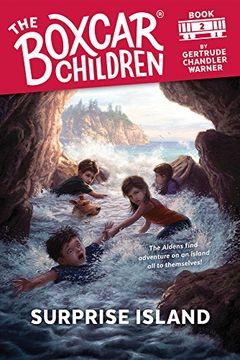 Summer vacation on an almost private island gives the Aldens a challenge....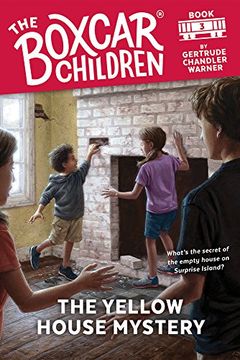 The spooky old house on Surprise Island intrigues Benny....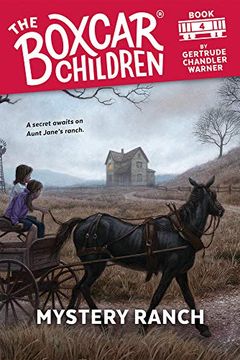 Eccentric Aunt Jane needs help on her ranch. The Aldens overturn a plot against her....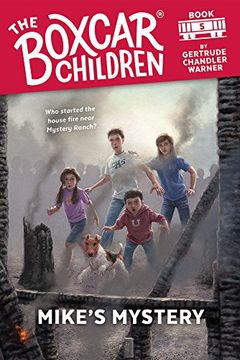 Benny and his friend Mike are in trouble when they are curious about a uranium mine....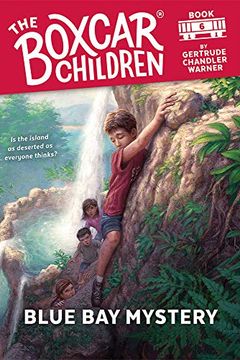 The Aldens find a castaway on a South Sea island. How did he get there and who is he?...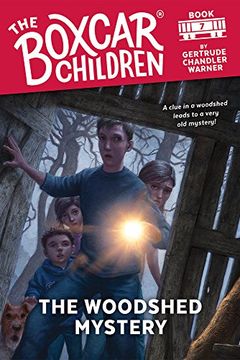 Mystery, romance, and a thrilling chase all come together in this intriguing book. Follow along as old friends of Aunt Jane become involved in a double puzzle that will leave you on the edge of your seat.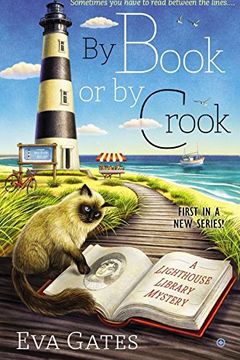 This cozy mystery novel follows Lucy, a Harvard librarian who seeks refuge in the Outer Banks after a relationship fails. Her aunt ropes her into working at the charming lighthouse library, but when a rare book goes missing and a murder occurs, Lucy finds herself in the middle of a real-life mystery. Will she be able to solve the case and find a happy ending?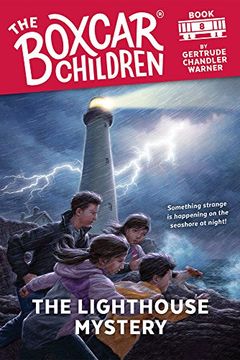 In "The Lighthouse Mystery," renting a lighthouse is an unusual occurrence, but it becomes stranger when an unfriendly boy behaves peculiarly. This mystery promises to keep readers engaged from beginning to end.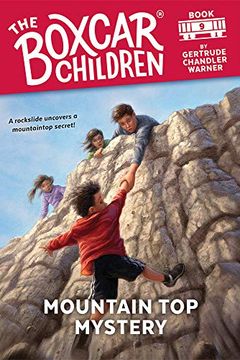 This adventurous book takes readers on a journey with the Alden family, who find themselves stranded on a mountain after a landslide. As they work to survive and make their way back home, they stumble upon a Native American secret that changes everything.
Caboose Mystery by Gertrude Chandler Warner
Houseboat Mystery by Gertrude Chandler Warner
Snowbound Mystery by Gertrude Chandler Warner
Tree House Mystery by Gertrude Chandler Warner
Bicycle Mystery by Gertrude Chandler Warner
Mystery in the Sand by Gertrude Chandler Warner
Mystery Behind the Wall by Gertrude Chandler Warner
Bus Station Mystery by Gertrude Chandler Warner
Benny Uncovers a Mystery by Gertrude Chandler Warner
The Haunted Cabin Mystery by Gertrude Chandler Warner
The Deserted Library Mystery by Gertrude Chandler Warner
The Animal Shelter Mystery by Gertrude Chandler Warner
The Old Motel Mystery by Gertrude Chandler Warner
The Mystery of the Hidden Painting by Gertrude Chandler Warner
The Amusement Park Mystery by Gertrude Chandler Warner
The Mystery of the Mixed-Up Zoo by Gertrude Chandler Warner
The Camp-Out Mystery by Gertrude Chandler Warner
The Mystery Girl by Gertrude Chandler Warner
The Mystery Cruise by Gertrude Chandler Warner
The Disappearing Friend Mystery by Gertrude Chandler Warner
The Mystery of the Singing Ghost by Gertrude Chandler Warner
The Mystery in the Snow by Gertrude Chandler Warner
The Pizza Mystery by Gertrude Chandler Warner
The Mystery Horse by Gertrude Chandler Warner
The Mystery at the Dog Show by Gertrude Chandler Warner
The Castle Mystery by Gertrude Chandler Warner
The Mystery of the Lost Village by Gertrude Chandler Warner
The Mystery of the Purple Pool by Gertrude Chandler Warner
The Ghost Ship Mystery by Gertrude Chandler Warner
The Canoe Trip Mystery by Gertrude Chandler Warner
The Mystery of the Hidden Beach by Gertrude Chandler Warner
The Mystery of the Missing Cat by Gertrude Chandler Warner
The Mystery on Stage by Gertrude Chandler Warner
The Dinosaur Mystery by Gertrude Chandler Warner
The Mystery of the Stolen Music by Gertrude Chandler Warner
The Chocolate Sundae Mystery by Gertrude Chandler Warner
The Mystery of the Hot Air Balloon by Gertrude Chandler Warner
The Mystery Bookstore by Gertrude Chandler Warner
The Mystery of the Stolen Boxcar by Gertrude Chandler Warner
The Mystery in the Cave by Gertrude Chandler Warner
The Mystery on the Train by Gertrude Chandler Warner
The Mystery of the Lost Mine by Gertrude Chandler Warner
The Guide Dog Mystery by Gertrude Chandler Warner
The Hurricane Mystery by Gertrude Chandler Warner
The Mystery of the Secret Message by Gertrude Chandler Warner
The Firehouse Mystery by Gertrude Chandler Warner
The Mystery in San Francisco by Gertrude Chandler Warner
The Mystery at the Alamo by Gertrude Chandler Warner
The Outer Space Mystery by Gertrude Chandler Warner
The Soccer Mystery by Gertrude Chandler Warner
The Growling Bear Mystery by Gertrude Chandler Warner
The Mystery of the Lake Monster by Gertrude Chandler Warner
The Mystery at Peacock Hall by Gertrude Chandler Warner
The Black Pearl Mystery by Gertrude Chandler Warner
The Cereal Box Mystery by Gertrude Chandler Warner
The Panther Mystery by Gertrude Chandler Warner
The Mystery of the Stolen Sword by Gertrude Chandler Warner
The Basketball Mystery by Gertrude Chandler Warner
The Movie Star Mystery by Gertrude Chandler Warner
The Mystery of the Pirate's Map by Gertrude Chandler Warner
The Ghost Town Mystery by Gertrude Chandler Warner
The Mystery in the Mall by Gertrude Chandler Warner
The Gymnastics Mystery by Gertrude Chandler Warner
The Poison Frog Mystery by Gertrude Chandler Warner
The Mystery of the Empty Safe by Gertrude Chandler Warner
The Great Bicycle Race Mystery by Gertrude Chandler Warner
The Mystery of the Wild Ponies by Gertrude Chandler Warner
The Mystery in the Computer Game by Gertrude Chandler Warner
The Mystery at the Crooked House by Gertrude Chandler Warner
The Hockey Mystery by Gertrude Chandler Warner
The Mystery of the Midnight Dog by Gertrude Chandler Warner
The Summer Camp Mystery by Gertrude Chandler Warner
The Copycat Mystery by Gertrude Chandler Warner
The Haunted Clock Tower Mystery by Gertrude Chandler Warner
The Disappearing Staircase Mystery by Gertrude Chandler Warner
The Mystery on Blizzard Mountain by Gertrude Chandler Warner
The Mystery of the Spider's Clue by Gertrude Chandler Warner
The Mystery of the Mummy's Curse by Gertrude Chandler Warner
The Mystery of the Star Ruby by Gertrude Chandler Warner
The Stuffed Bear Mystery by Gertrude Chandler Warner
The Mystery at Skeleton Point by Gertrude Chandler Warner
The Tattletale Mystery by Gertrude Chandler Warner
The Comic Book Mystery by Gertrude Chandler Warner
The Ice Cream Mystery by Gertrude Chandler Warner
The Midnight Mystery by Gertrude Chandler Warner
The Mystery in the Fortune Cookie by Gertrude Chandler Warner
The Radio Mystery by Gertrude Chandler Warner
The Mystery of Runaway Ghost by Gertrude Chandler Warner
The Finders Keepers Mystery by Gertrude Chandler Warner
The Mystery of the Haunted Boxcar by Gertrude Chandler Warner