The Hardy Boys Series
The Hardy Boys books in order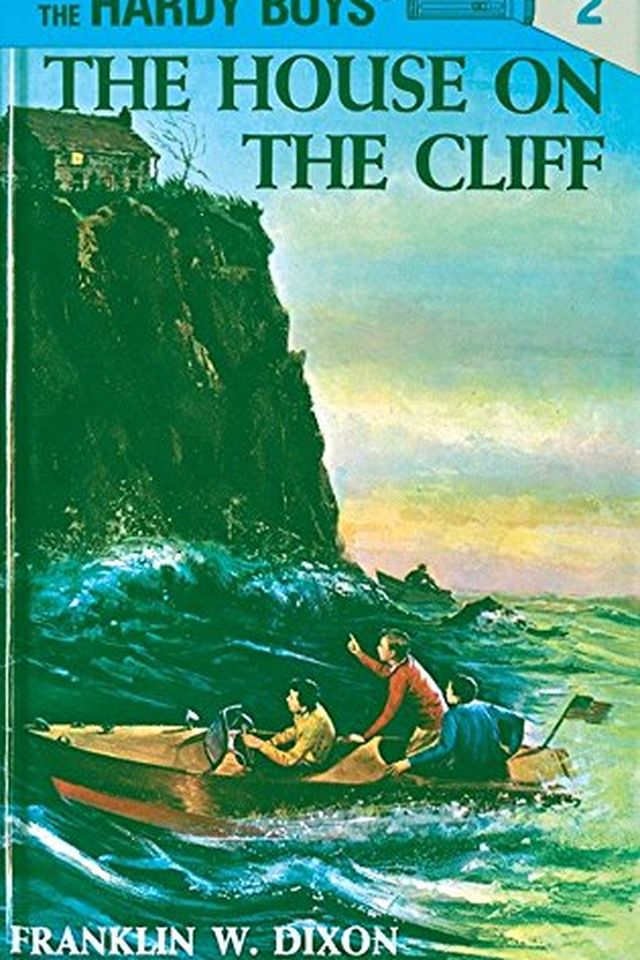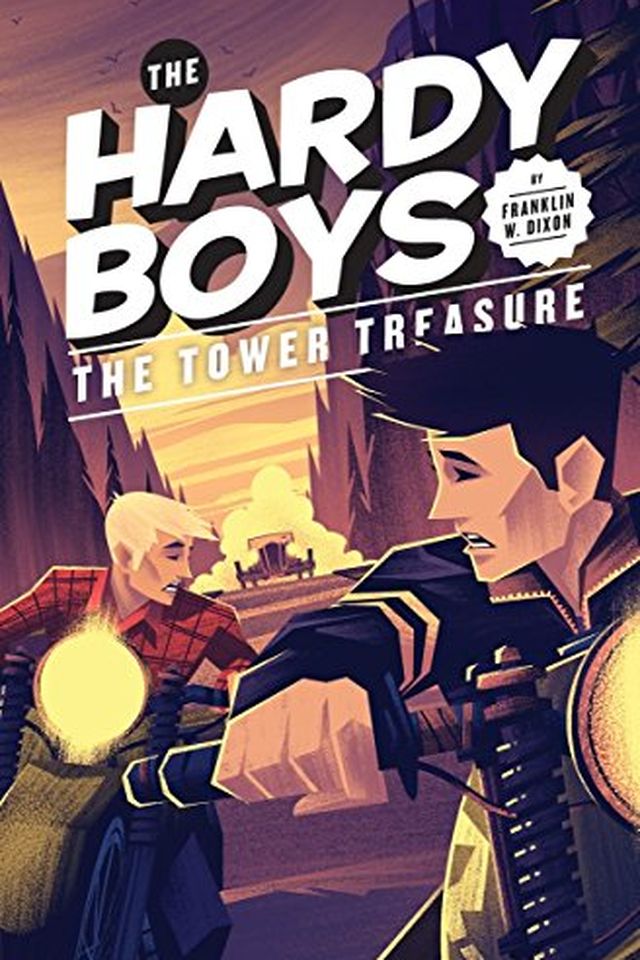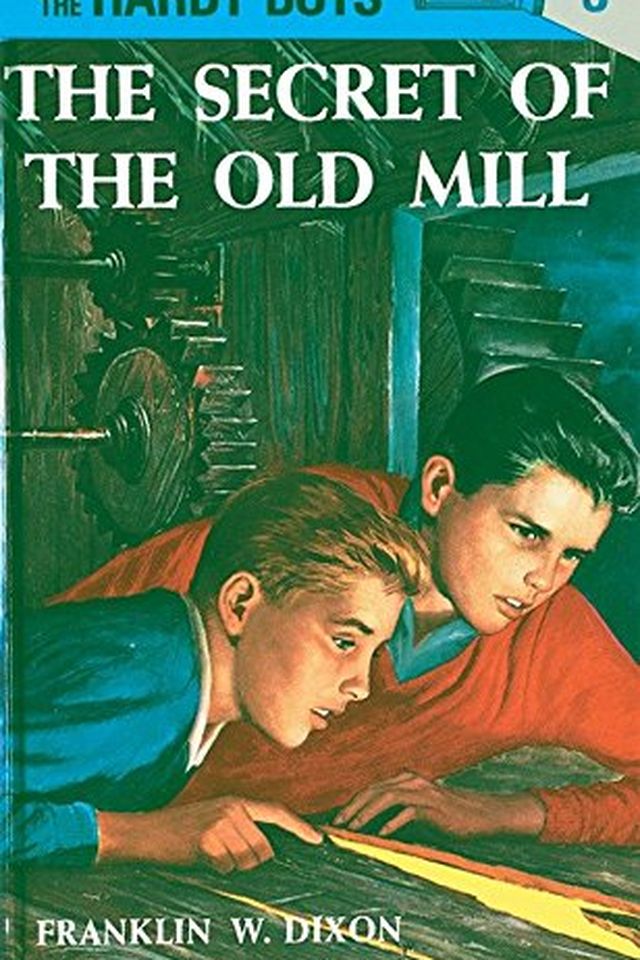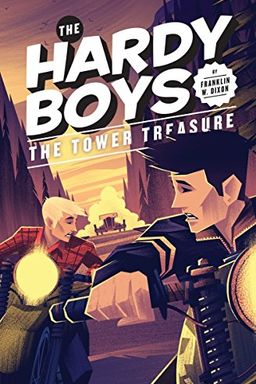 Embark on a thrilling adventure with The Tower Treasure, the first book in the beloved Hardy Boys series. Follow Frank and Joe Hardy as they team up to crack a daring jewel heist in this classic mystery. With over 70 million copies sold, collectors and new readers alike won't want to miss out on the chance to dive into this timeless tale.
Mystery and adventure abound as two young detectives, Frank and Joe Hardy, investigate a haunted house on a cliff overlooking Barmet Bay. When their father goes missing while working on a smuggling case connected to the house, the brothers delve into secret caves beneath the mansion and confront dangerous criminals. Get ready for a thrilling ride in this heart-pumping tale of suspense.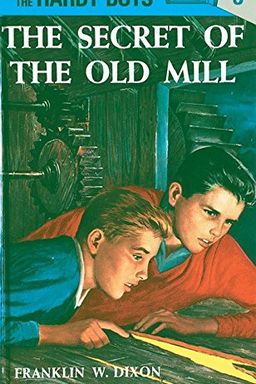 A thrilling tale of mystery and sleuthing, this book follows brothers Frank and Joe as they delve into the secrets of an old mill. The boys must use their wits to solve two perplexing cases: one involving counterfeiters and the other tied to national security. How will they escape from their dangerous predicament? Find out in this exciting read.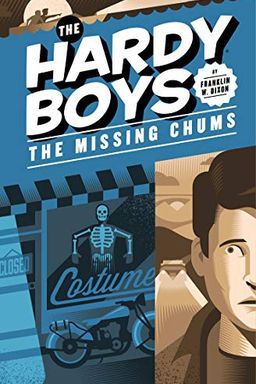 A thrilling mystery novel that follows two teenage boys, Frank and Joe, as they try to solve the disappearance of their friends. Set in Bayport, the boys are investigating a crime that they witness, only to find that their missing chums and the mysterious regatta town might be connected. Full of suspense and action, this book is a must-read for fans of detective stories.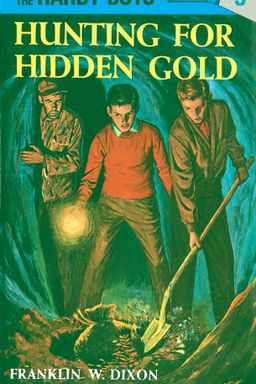 Join Frank and Joe Hardy on their thrilling adventure through the Rocky Mountains as they investigate a notorious gang responsible for a payroll robbery. In the old Montana mining camp of Lucky Lode, the young detectives encounter mysterious and eerie events from a piano-playing ghost to flashing blue lights in the hilltop cemetery. With cunning detective work, the Hardy brothers must piece together the dangerous puzzle and uncover the astonishing solution.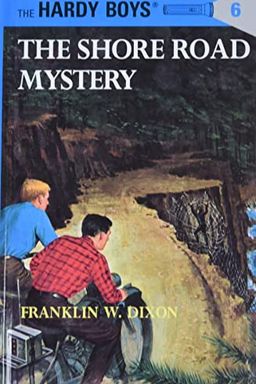 The Hardy brothers try to find out who is behind a rash of automobile thefts that are occurring on Shore Road just outside of Bayport....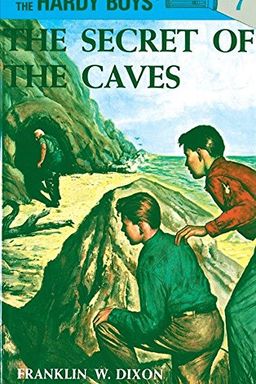 A brilliant professor's disappearance sends the Hardy Boys to Kenworthy College where they find a puzzling message on an exam paper. But things take a dangerous turn when they journey to the Honeycomb Caves and discover a powerful searchlight that reveals the startling secret of the craggy caverns. Franklin W. Dixon's mystery will keep you on the edge of your seat until the very end.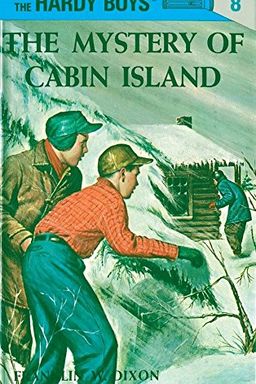 A series of adventures begins for the Hardy boys after they sail their ice boat to the desolate and inhospitable Cabin Island....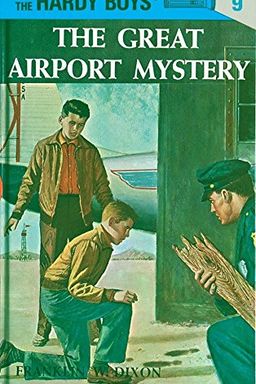 A thrilling mystery novel about high school graduates Frank and Joe who uncover crucial details about airport robberies. But when the brothers are framed for the crimes, they must work to clear their names and reveal the true culprits.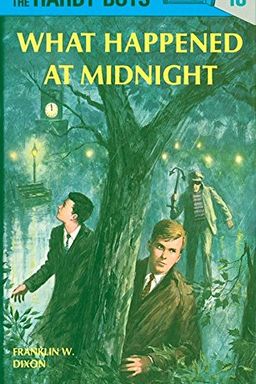 In "What Happened at Midnight," Frank and Joe Hardy put their skills to the test when tasked with retrieving a secret invention from their neighbor's house. But their mission becomes much more complex when they uncover a dangerous gang of jewel thieves and smugglers. The young detectives find themselves in a race against time to solve the case and rescue Joe from being kidnapped. This thrilling mystery will keep readers on the edge of their seats until the very end.
Footprints Under the Window by Franklin W. Dixon
The Mark on the Door by Franklin W. Dixon
The Hidden Harbor Mystery by Franklin W. Dixon
The Sinister Sign Post by Franklin W. Dixon
A Figure in Hiding by Franklin W. Dixon
The Secret Warning by Franklin W. Dixon
The Twisted Claw by Franklin W. Dixon
The Disappearing Floor by Franklin W. Dixon
The Clue of the Broken Blade by Franklin W. Dixon
The Flickering Torch Mystery by Franklin W. Dixon
The Melted Coins by Franklin W. Dixon
The Short-Wave Mystery by Franklin W. Dixon
The Secret Panel by Franklin W. Dixon
The Phantom Freighter by Franklin W. Dixon
The Secret of Skull Mountain by Franklin W. Dixon
The Sign of the Crooked Arrow by Franklin W. Dixon
The Secret of the Lost Tunnel by Franklin W. Dixon
The Wailing Siren Mystery by Franklin W. Dixon
The Secret of Wildcat Swamp by Franklin W. Dixon
The Crisscross Shadow by Franklin W. Dixon
The Yellow Feather Mystery by Franklin W. Dixon
The Hooded Hawk Mystery by Franklin W. Dixon
The Clue in the Embers by Franklin W. Dixon
The Secret of Pirates' Hill by Franklin W. Dixon
The Ghost at Skeleton Rock by Franklin W. Dixon
Mystery at Devil's Paw by Franklin W. Dixon
The Mystery of the Chinese Junk by Franklin W. Dixon
Mystery of the Desert Giant by Franklin W. Dixon
The Clue of the Screeching Owl by Franklin W. Dixon
The Viking Symbol Mystery by Franklin W. Dixon
The Mystery of the Aztec Warrior by Franklin W. Dixon
The Haunted Fort by Franklin W. Dixon
The Mystery of the Spiral Bridge by Franklin W. Dixon
The Secret Agent on Flight 101 by Franklin W. Dixon
Mystery of the Whale Tattoo by Franklin W. Dixon
The Arctic Patrol Mystery by Franklin W. Dixon
The Bombay Boomerang by Franklin W. Dixon
Danger on Vampire Trail by Franklin W. Dixon
The Masked Monkey by Franklin W. Dixon
The Shattered Helmet by Franklin W. Dixon
The Clue of the Hissing Serpent by Franklin W. Dixon
The Mysterious Caravan by Franklin W. Dixon
Hardy Boys 55 by Franklin W. Dixon
The Firebird Rocket by Franklin W. Dixon
The Sting of the Scorpion by Franklin W. Dixon
Night of the Werewolf by Franklin W. Dixon
Mystery of the Samurai Sword by Franklin W. Dixon
The Pentagon Spy by Franklin W. Dixon
The Apeman's Secret by Franklin W. Dixon
Mystery of Smugglers Cove by Franklin W. Dixon
The Stone Idol by Franklin W. Dixon
The Vanishing Thieves by Franklin W. Dixon
The Outlaw's Silver by Franklin W. Dixon
The Submarine Caper by Franklin W. Dixon
The Four-Headed Dragon by Franklin W. Dixon
The Infinity Clue by Franklin W. Dixon
Track of the Zombie by Franklin W. Dixon
The Voodoo Plot by Franklin W. Dixon
BILLION DOLLAR RANSOM HB71 by Franklin W. Dixon
Tic-Tac-Terror by Franklin W. Dixon
Trapped at Sea by Franklin W Dixon
Game Plan for Disaster by Franklin W. Dixon
Sky Sabotage by Franklin W. Dixon
The Roaring River Mystery by Dixon
The Blackwing Puzzle by Franklin W. Dixon
The Swamp Monster by Dixon
Revenge of the Desert Phantom by Franklin W. Dixon
The Skyfire Puzzle by Franklin W. Dixon
The Mystery of the Silver Star by Franklin W. Dixon
Program for Destruction by Franklin W. Dixon
Tricky Business by Franklin W. Dixon
Sky Blue Frame by Franklin W. Dixon
Danger on the Diamond by Franklin W. Dixon
Shield of Fear by Franklin W. Dixon
The Shadow Killers by Franklin W. Dixon
The Serpent's Tooth Mystery by Franklin W. Dixon
Breakdown in Axeblade by Franklin W. Dixon
Danger on the Air by Franklin W. Dixon
Wipeout by Franklin W. Dixon
Cast of Criminals by Franklin W. Dixon
Spark of Suspicion by Franklin W. Dixon
Dungeon of Doom by Franklin W. Dixon
The Secret of the Island Treasure by Franklin W. Dixon