The Hardy Boys Series
The Hardy Boys books in order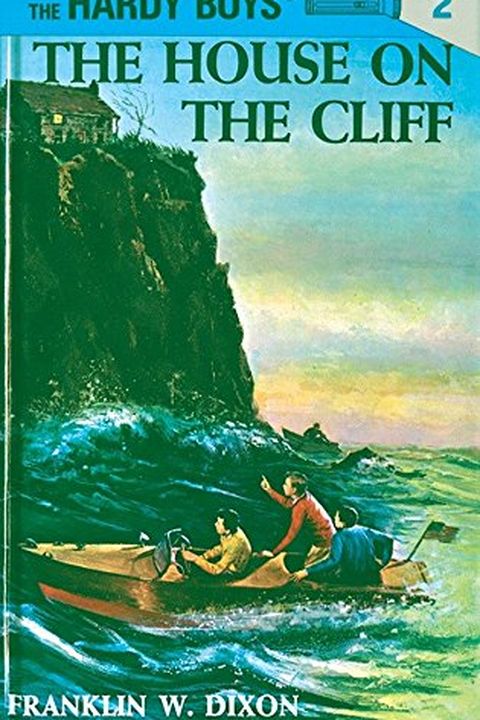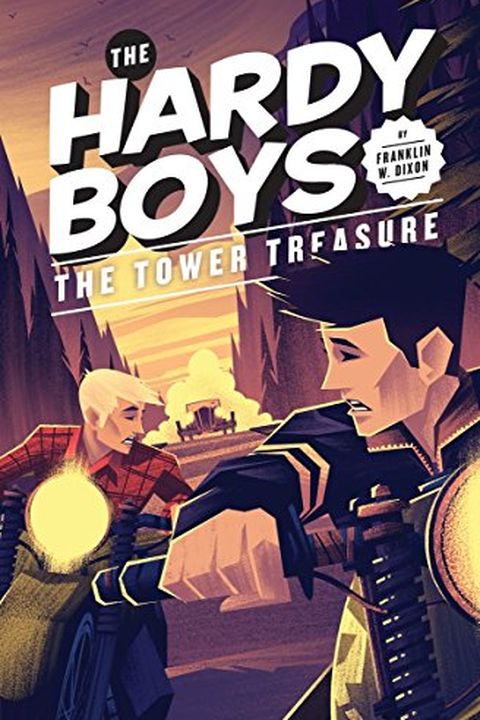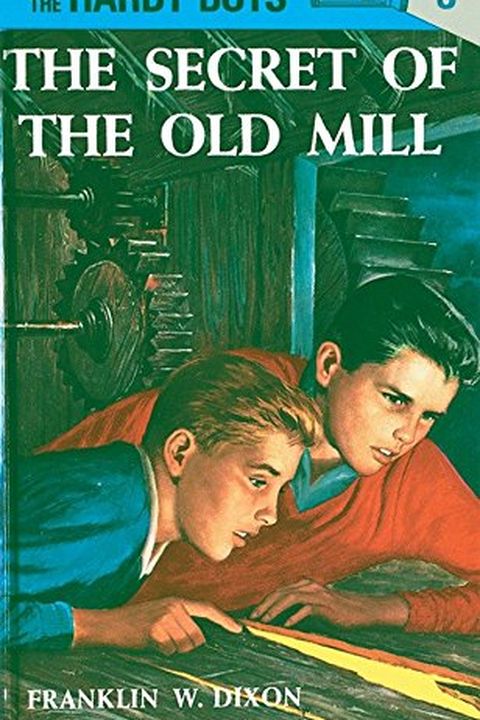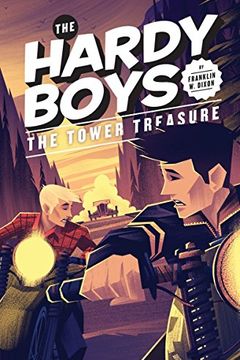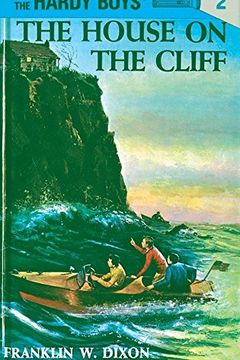 Frank and Joe Hardy are investigating a mysterious old house high on the cliffs above Barmet Bay when they are frightened off by a mysterious scream. The boys return to the apparently haunted house and make a connection between the place and a smuggling case their father is working on. When their father goes missing, they start-out investigating th...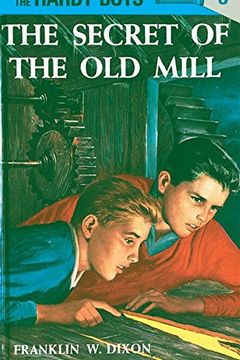 Determined to learn the secret of the old mill, Frank and Joe employ a clever ruse to gain entrance and become trapped. There they unravel two mysteries, one involving a counterfeiting case and the other, a national security case their father is working on....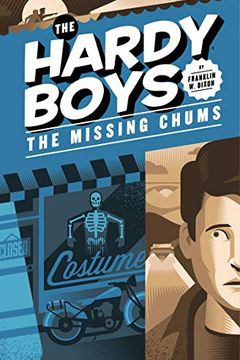 Eighteen year-old Frank and seventeen year-old Joe, no sooner accept a 'Shantytown' beach investigation from Police Chief Collig; when dear chums vanish. After a crime pops up that they partially witness and the same regatta town surfaces again and again; they wonder if all of Bayport's havoc could stem from one group....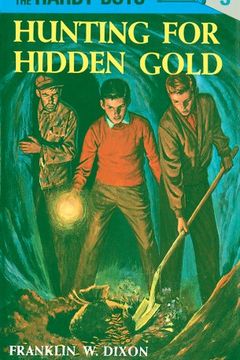 Timber wolves, a Rocky Mountain blizzard, and a mine cave-in are only a few of the perils Frank and Joe Hardy encounter during their search for the principal members of a notorious gang responsible for a payroll robbery. In the old Montana mining camp of Lucky Lode, the young detectives puzzle over a series of mysterious events. A piano-playing gho...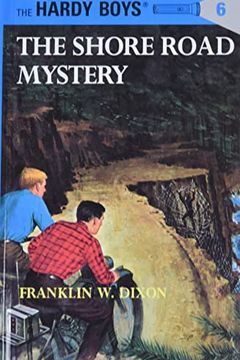 The Hardy brothers try to find out who is behind a rash of automobile thefts that are occurring on Shore Road just outside of Bayport....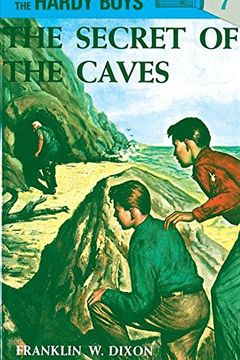 Triggered by the disappearance of a brilliant young professor, this mystery takes the Hardy boys first to Kenworthy College, where they find a puzzling message on an examination paper. But then, a new clue is unearthed that sends the young detectives to the Honeycomb Caves. After many dangerous encounters, Frank and Joe discover a powerful searchli...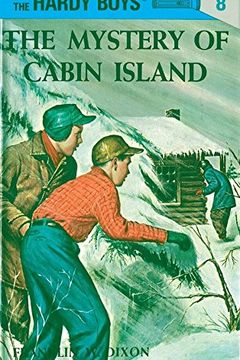 A series of adventures begins for the Hardy boys after they sail their ice boat to the desolate and inhospitable Cabin Island....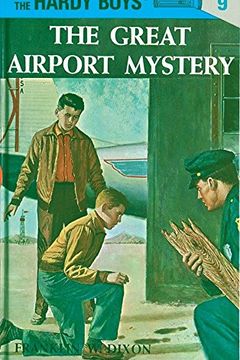 Frank and Joe graduate from highschool together and have a summer to enjoy. Timely eavesdropping enables them to gather information for their Dad about airport robberies. Friends and family are astonished when Frank and Joe are framed!...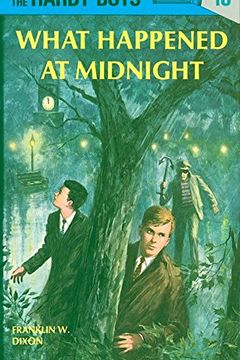 Frank and Joe Hardy receive an unusual assignment from their detective father. They are to "break into" the house of a Bayport neighbor, Malcolm Wright, and retrieve a top-secret invention that the scientist had hidden in his study before leaving for California. The invention is in danger of being stolen, and the boys race against time to beat the ...
Footprints Under the Window by Franklin W. Dixon
The Mark on the Door by Franklin W. Dixon
The Hidden Harbor Mystery by Franklin W. Dixon
The Sinister Sign Post by Franklin W. Dixon
A Figure in Hiding by Franklin W. Dixon
The Secret Warning by Franklin W. Dixon
The Twisted Claw by Franklin W. Dixon
The Disappearing Floor by Franklin W. Dixon
The Clue of the Broken Blade by Franklin W. Dixon
The Flickering Torch Mystery by Franklin W. Dixon
The Melted Coins by Franklin W. Dixon
The Short-Wave Mystery by Franklin W. Dixon
The Secret Panel by Franklin W. Dixon
The Phantom Freighter by Franklin W. Dixon
The Secret of Skull Mountain by Franklin W. Dixon
The Sign of the Crooked Arrow by Franklin W. Dixon
The Secret of the Lost Tunnel by Franklin W. Dixon
The Wailing Siren Mystery by Franklin W. Dixon
The Secret of Wildcat Swamp by Franklin W. Dixon
The Crisscross Shadow by Franklin W. Dixon
The Yellow Feather Mystery by Franklin W. Dixon
The Hooded Hawk Mystery by Franklin W. Dixon
The Clue in the Embers by Franklin W. Dixon
The Secret of Pirates' Hill by Franklin W. Dixon
The Ghost at Skeleton Rock by Franklin W. Dixon
Mystery at Devil's Paw by Franklin W. Dixon
The Mystery of the Chinese Junk by Franklin W. Dixon
Mystery of the Desert Giant by Franklin W. Dixon
The Clue of the Screeching Owl by Franklin W. Dixon
The Viking Symbol Mystery by Franklin W. Dixon
The Mystery of the Aztec Warrior by Franklin W. Dixon
The Haunted Fort by Franklin W. Dixon
The Mystery of the Spiral Bridge by Franklin W. Dixon
The Secret Agent on Flight 101 by Franklin W. Dixon
Mystery of the Whale Tattoo by Franklin W. Dixon
The Arctic Patrol Mystery by Franklin W. Dixon
The Bombay Boomerang by Franklin W. Dixon
Danger on Vampire Trail by Franklin W. Dixon
The Masked Monkey by Franklin W. Dixon
The Shattered Helmet by Franklin W. Dixon
The Clue of the Hissing Serpent by Franklin W. Dixon
The Mysterious Caravan by Franklin W. Dixon
Hardy Boys 55 by Franklin W. Dixon
The Firebird Rocket by Franklin W. Dixon
The Sting of the Scorpion by Franklin W. Dixon
Night of the Werewolf by Franklin W. Dixon
Mystery of the Samurai Sword by Franklin W. Dixon
The Pentagon Spy by Franklin W. Dixon
The Apeman's Secret by Franklin W. Dixon
Mystery of Smugglers Cove by Franklin W. Dixon
The Stone Idol by Franklin W. Dixon
The Vanishing Thieves by Franklin W. Dixon
The Outlaw's Silver by Franklin W. Dixon
The Submarine Caper by Franklin W. Dixon
The Four-Headed Dragon by Franklin W. Dixon
The Infinity Clue by Franklin W. Dixon
Track of the Zombie by Franklin W. Dixon
The Voodoo Plot by Franklin W. Dixon
BILLION DOLLAR RANSOM HB71 by Franklin W. Dixon
Tic-Tac-Terror by Franklin W. Dixon
Trapped at Sea by Franklin W Dixon
Game Plan for Disaster by Franklin W. Dixon
Sky Sabotage by Franklin W. Dixon
The Roaring River Mystery by Dixon
The Blackwing Puzzle by Franklin W. Dixon
The Swamp Monster by Dixon
Revenge of the Desert Phantom by Franklin W. Dixon
The Skyfire Puzzle by Franklin W. Dixon
The Mystery of the Silver Star by Franklin W. Dixon
Program for Destruction by Franklin W. Dixon
Tricky Business by Franklin W. Dixon
Sky Blue Frame by Franklin W. Dixon
Danger on the Diamond by Franklin W. Dixon
Shield of Fear by Franklin W. Dixon
The Shadow Killers by Franklin W. Dixon
The Serpent's Tooth Mystery by Franklin W. Dixon
Breakdown in Axeblade by Franklin W. Dixon
Danger on the Air by Franklin W. Dixon
Wipeout by Franklin W. Dixon
Cast of Criminals by Franklin W. Dixon
Spark of Suspicion by Franklin W. Dixon
Dungeon of Doom by Franklin W. Dixon
The Secret of the Island Treasure by Franklin W. Dixon