The Legend of Drizzt Series
The Legend of Drizzt books in order
The Legend of Drizzt is the overarching series within the Forgotten Realms detailing the exploits of the dark elf Drizzt (obviously) and friends. The books below are listed in internal chronological order. Except for the first six books, this is also the order in which they were written (the first three were written as a prequel to the next three).…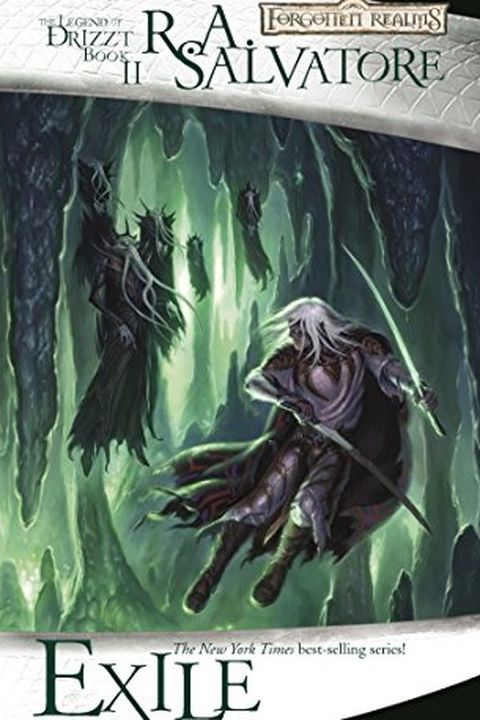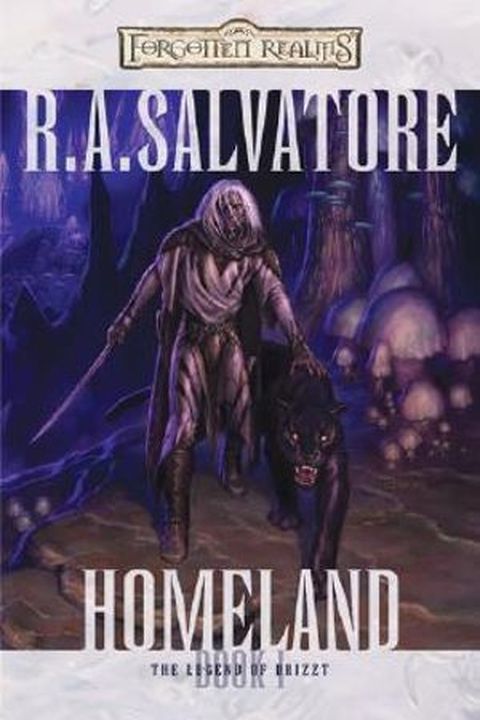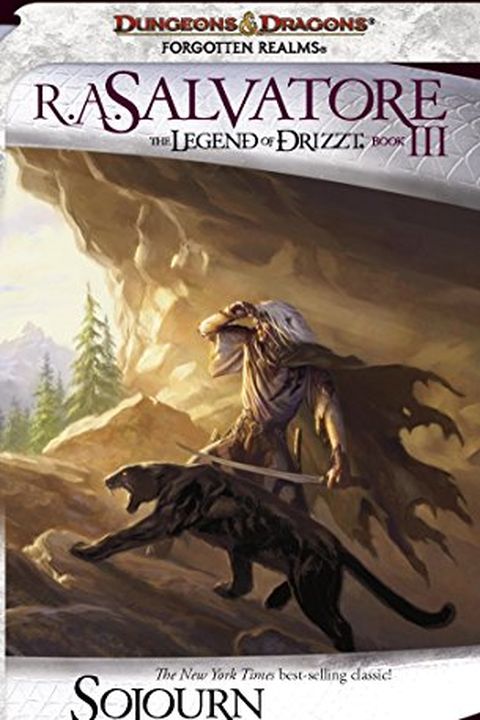 Discover the captivating tale of a lone dark elf who defies societal norms in Homeland. This stunning fantasy novel follows the journey of drow ranger Drizzt Do'Urden as he abandons a life of evil and embarks on a new path, leaving his family and society behind. Find out how this standout character from The Icewind Dale Trilogy came to be in this enthralling adventure through the shadowy depths of the Underdark.
In "Exile", the protagonist, Drizzt Do'Urden, has been exiled from his childhood home and society, the drow hub of Menzoberranzan. Now, he navigates the dangers of the subterranean Underdark in search of a new home, while being hunted by his own kin who want him dead. Drizzt battles not only his enemies but also his own nemesis: the suffocating loneliness of the endless tunnels.
Join lone drow Drizzt Do'Urden as he ventures out of the Underdark and into the unknown world of Faerûn in this thrilling final chapter of the Dark Elf Trilogy. With his loyal panther by his side, Drizzt faces countless dangers and unfamiliar races as he tries to find his place on the surface. But will he be accepted or remain an outsider? Find out in this epic fantasy adventure.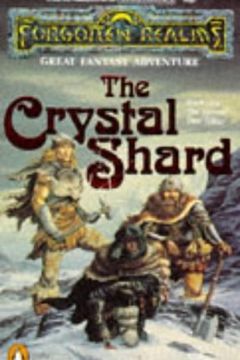 This epic story follows Drizzt Do'Urden as he helps a young barbarian named Wulfgar grow from a feral child into a hero with the heart of a dwarf and the instincts of a savage. Together, they must defeat the demonic power of the fabled Crystal Shard in Icewind Dale. Ready for an adventure full of heroism, magic, and battles against evil?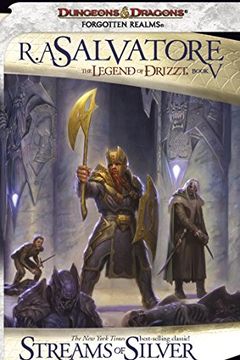 This epic tale follows the story of Drizzt Do'Urden, a dark elf struggling with his own inner demons and the temptation to return to the Underdark. Alongside new friends, Drizzt battles to reclaim Mithral Hall, refusing to let anyone tell him his dream is unattainable. Join Drizzt and his companions in this thrilling adventure.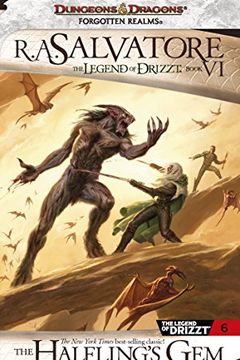 Follow Drizzt Do'Urden, a renowned drow elf, on his epic journey through the Forgotten Realms. As Regis faces danger at the hands of an assassin, Drizzt and Wulfgar race to save him from ruthless enemies. A thrilling read full of adventure and suspense.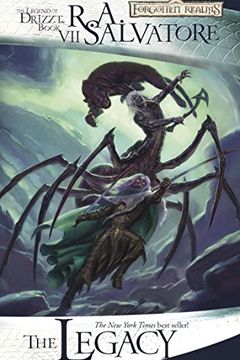 Enter the enthralling world of sword and sorcery with The Legacy. Follow the story of Drizzt as he begins to experience contentment for the first time in his life among the dwarves in Mithral Hall. But his newfound peace is threatened as a dark elf renegade seeks to reclaim Drizzt's soul for the demon goddess, Lolth. Will Drizzt be able to withstand the forces of the Underdark and save himself? Find out in this New York Times best-selling classic.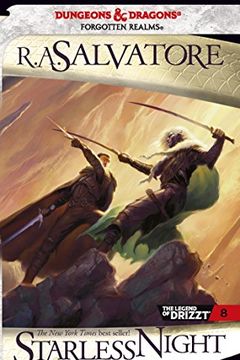 In "Starless Night," Drizzt mourns the loss of a friend while facing the threat of an impending dark elf invasion. To protect his adopted home, he must return to the treacherous underground city of his birth, where death is certain for any who dare to tread. But Drizzt and his companions are no strangers to danger, and will stop at nothing to defend the dwarves of Mithral Hall.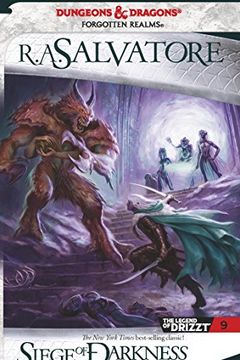 In Siege of Darkness, gods take to the realms as the drow and dwarves engage in battle once again. Bruenor Battlehammer and Drizzt fight tirelessly, but without the support of Wulfgar or Catti-brie, victory may be out of reach. Will they be able to overcome against all odds?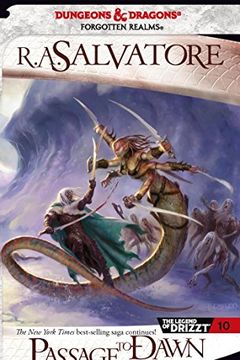 Embark on a thrilling journey of revenge and resurrection, as two beloved characters confront their past and confront a new demon lurking in the frozen wasteland. This book will keep you on the edge of your seat until the very end.
The Spine of the World by R. A. Salvatore
Servant of the Shard by R. A. Salvatore
Sea of Swords by R. A. Salvatore
Promise of the Witch King by R.A. Salvatore
The Thousand Orcs by R. A. Salvatore
Road of the Patriarch by R.A. Salvatore
The Lone Drow by R. A. Salvatore
The Two Swords by R. A. Salvatore
The Orc King by R. A. Salvatore
The Pirate King by R. A. Salvatore
The Ghost King by R. A. Salvatore
Gauntlgrym by R. A. Salvatore
Neverwinter by R. A. Salvatore
Charon's Claw by R. A. Salvatore
The Last Threshold by R. A. Salvatore
The Companions by R. A. Salvatore
Night of the Hunter by R. A. Salvatore
Rise of the King by R. A. Salvatore
Vengeance of the Iron Dwarf by R. A. Salvatore
Archmage by R. A. Salvatore
Maestro by R. A. Salvatore
Timeless by R. A. Salvatore
Boundless by R. A. Salvatore
Relentless by R. A. Salvatore
Starlight Enclave by Salvatore R. A.