Valdemar Series
Valdemar books in order
This series lists the books in the Valdemar universe according to their internal chronology. It is unnumbered because there are still books being written early in the chronology.It includes the series, in order:* Mage Wars* The Founding of Valdemar* The Last Herald-Mage* Collegium Chronicles* The Herald Spy* Family Spies* Vows and Honor* Heralds of…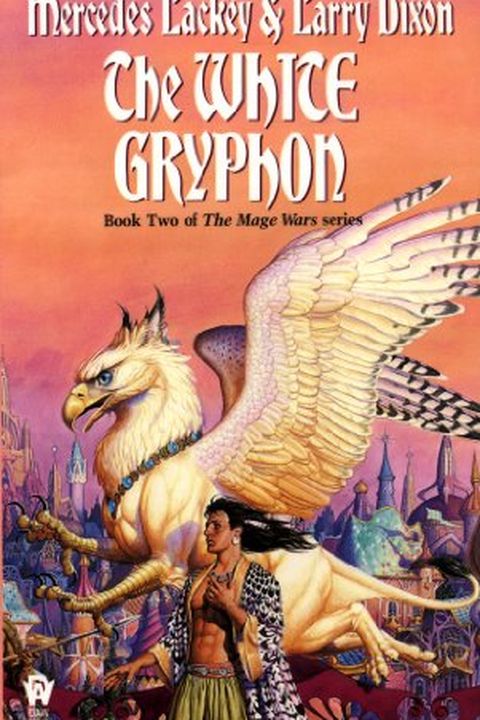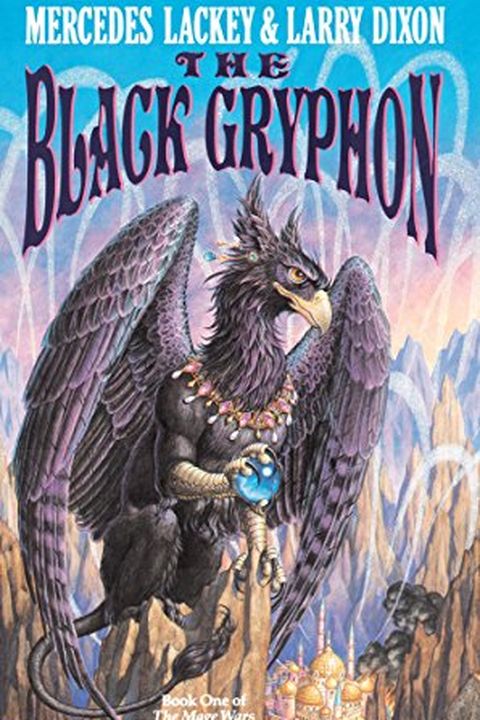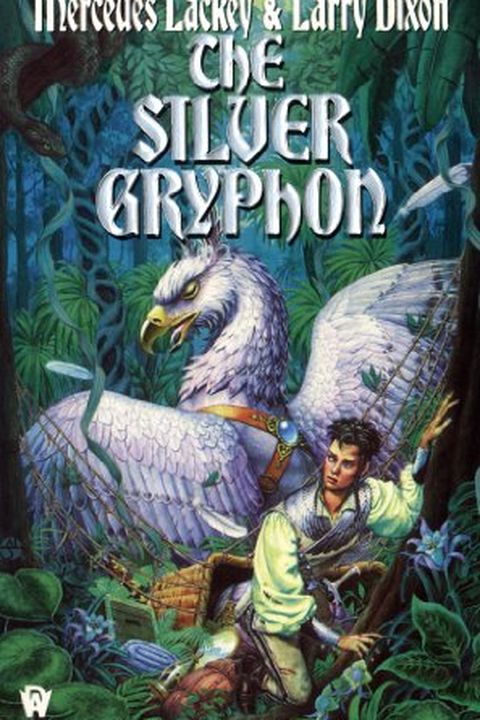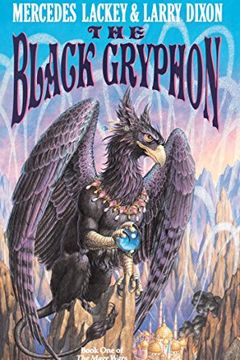 Fantasy fans will love this thrilling tale set in a time when magic is uncontrolled and Valdemar is yet to be founded. Skandranon Rashkae, a magnificent gryphon, embodies everything that the Mage of Silence intended when he created these magical beings. But now, Skan must spy across enemy lines to protect Urtho's realm from the evil mage Maar's advances and his army of cruel, magical constructs. A must-read for lovers of mythical creatures and epic battles.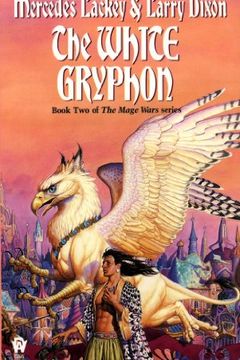 In a world shattered by a catastrophic event, Urtho's people are confined to a terraced city by the sea. However, the arrival of the Black Kings' fleet brings danger and threatens their newfound home. Skandranon and Amberdrake embark on a journey to forge an alliance, only to uncover sinister forces who will stop at nothing to destroy them - including the use of dark Blood Magic.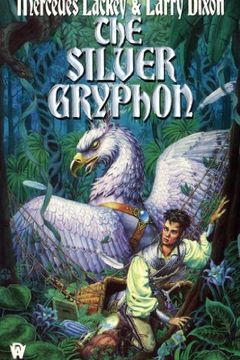 Discover The Silver Gryphon, a thrilling fantasy novel about a city called White Gryphon that has enjoyed peace for over a decade. However, the people have not forgotten the struggles they faced during the magical Cataclysm, and have trained an elite guard force, the Silver Gryphons, to protect their city and join forces with the army of the Black Kings if needed.
Escape tyranny with a tiny, bucolic Duchy in a long-awaited new fantasy series. Duke Kordas Valdemar anticipates the Empire's leaders will oppress them, as they increasingly refuse to leave them alone. With his father's help, Kordas set out to gather magicians to protect the Duchy from tyranny. As mages harness the power of dark magics, a breakthrough offers a way to evacuate everyone willing to leave before it's too late. But can Kordas buy enough time to flee, or will the Emperor invade to strip them of everything worth and send its conscripted people into the front lines of the Imperial wars?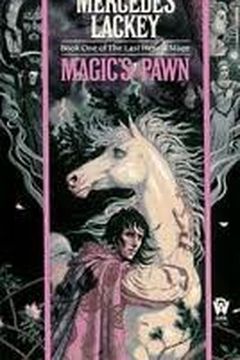 Follow the journey of a gifted magic user, from a naive youth to a respected leader, in the realm of Valdemar. Experience the growth and development of this Herald-Mage, as he discovers his true potential and rises to power.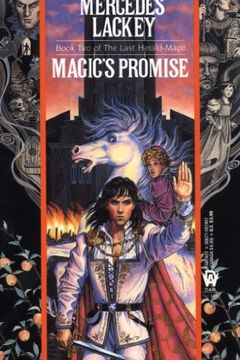 Experience a world where magic reigns supreme and Heralds stand as the protectors of peace. In this thrilling tale, join Vanyel, the mightiest Herald-Mage, as he faces his most dangerous challenge yet. With his loyal Companion by his side, they journey to a neighboring land plagued with dark magic, putting their lives on the line to save the people from certain destruction. Will they triumph against incredible odds or fall victim to the very magic they seek to defeat? Find out in this epic adventure of courage and sacrifice.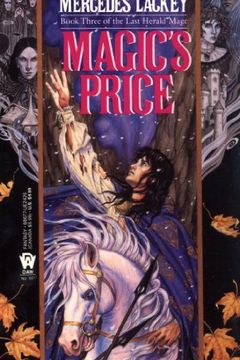 In this spellbinding fantasy, a Herald-Mage and his Companion must save the kingdom of Valdemar from a powerful master who uses dark magic. Failure is not an option, as the fate of both the kingdom and the Herald-Mage hang in the balance. Mercedes Lackey weaves a thrilling conclusion to her trilogy.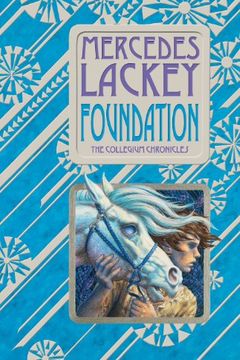 Book 8
#8
Foundation
Book One of the Collegium Chronicles (A Valdemar Novel)
Meet Mags, a young boy who has spent his entire life working in a dark, cold mine with other orphans. Mags is different - he's known as "Bad Blood" because his parents were bandits. One day, strangers on horseback arrive and take him away to the Collegium where he becomes a Herald Trainee. Mags' life is transformed as he is finally well-fed, warm, and discovers a whole new world outside of the mine. But his new life is not without challenges as there is political turmoil in Valdemar's capital that only Mags seems to notice.
Experience magic, mystery, and intrigue as a young orphan named Magpie trains as a Herald in Mercedes Lackey's captivating Valdemar series. Chosen by a magical Companion horse, Magpie discovers his hidden Gift of telepathy but faces obstacles when he is recognized by foreign secret operatives, putting his loyalty to the test as he tries to solve the riddle of his parentage and clear his name.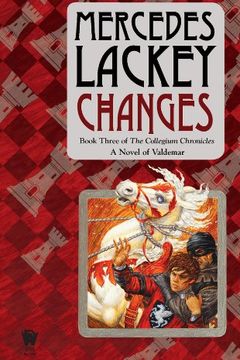 Orphan Magpie embarks on a quest to uncover the identities of his parents, all while discovering hidden talents and training to be an undercover agent for Valdemar. Alongside Magpie, shy Bardic Trainee Lena confronts her famous yet uncaring father, while Healing Trainee Bear struggles to gain acceptance from his disapproving family. In this classic coming-of-age story, each character must overcome personal obstacles to become full Heralds, Bards, and Healers of Valdemar.
Bastion by Mercedes Lackey
Closer to Home by Mercedes Lackey
Closer to the Heart by Mercedes Lackey
Closer to the Chest by Mercedes Lackey
The Hills Have Spies by Mercedes Lackey
Eye Spy by Mercedes Lackey
Spy, Spy Again by Mercedes Lackey
Brightly Burning by Mercedes Lackey
The Oathbound by Mercedes Lackey
Oathbreakers by Mercedes Lackey
Oathblood by Mercedes Lackey
Exile's Honor by Mercedes Lackey
Exile's Valor by Mercedes Lackey
Take a Thief by Mercedes Lackey
Arrows of the Queen by Mercedes Lackey
Arrow's Flight by Mercedes Lackey
Arrow's Fall by Mercedes Lackey
By the Sword by Mercedes Lackey
Winds of Fate by Mercedes Lackey
Winds of Change by Mercedes Lackey
Winds of Fury by Mercedes Lackey
Storm Warning by Mercedes Lackey
Storm Rising by Mercedes Lackey
Storm Breaking by Mercedes Lackey
Owlflight by Mercedes Lackey
Owlsight by Mercedes Lackey
Owlknight by Mercedes Lackey