Valdemar Series
Valdemar books in order
This series lists the books in the Valdemar universe according to their internal chronology. It is unnumbered because there are still books being written early in the chronology.It includes the series, in order:* Mage Wars* The Founding of Valdemar* The Last Herald-Mage* Collegium Chronicles* The Herald Spy* Family Spies* Vows and Honor* Heralds of…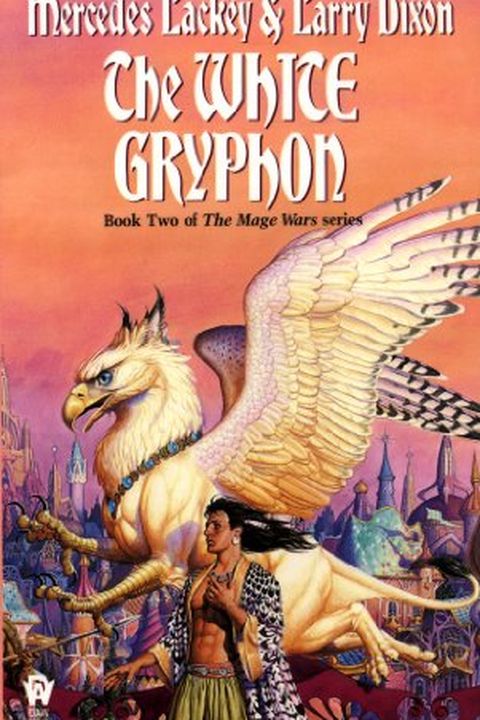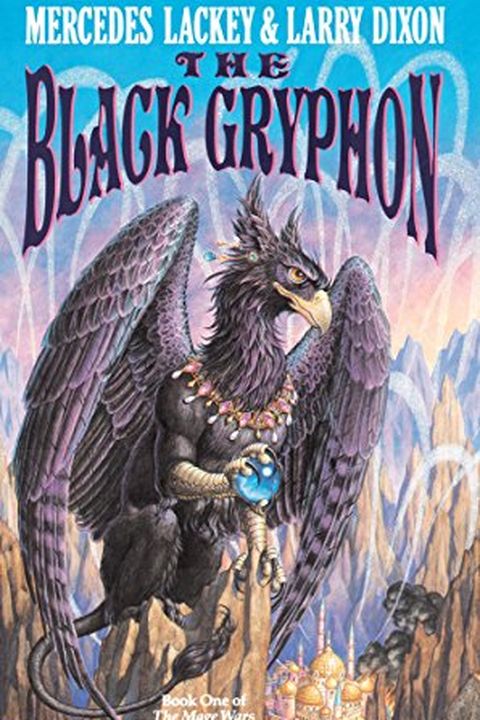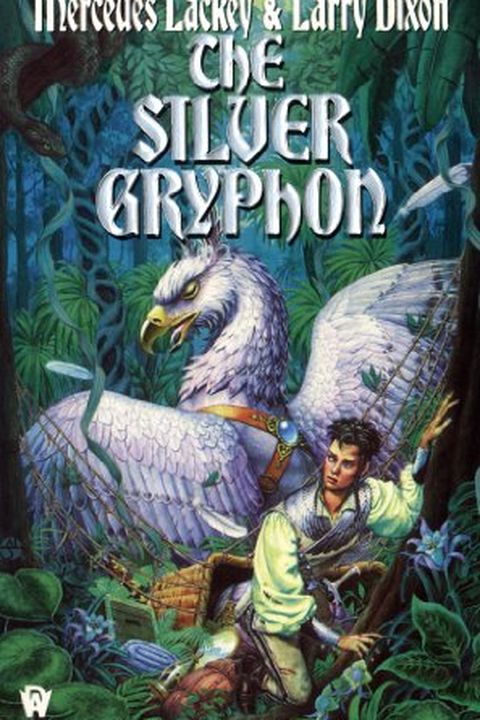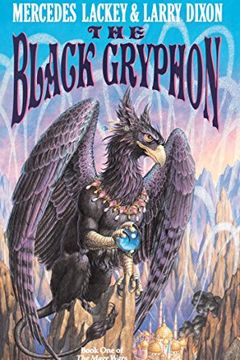 It is an age when Valdemar is yet unfounded, its organization of Heralds yet unformed, and magic is still a wild and uncontrolled force. Skandranon Rashkae is perhaps the finest specimen of his race, with gleaming ebony feathers, majestic wingspan, keen magesight and sharp intelligence. Courageous, bold, and crafty, Skan is everything a gryphon sho...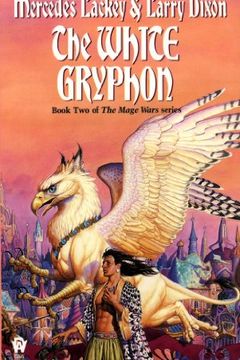 It has been ten years since the magical Cataclysm, which destroyed the twin strongholds of the two world's most powerful Mages, killing Urtho, creator of the gryphons, and sending his forces into exile. Now Urthro's peoples--human and non-human alike live in a terraced city carved into the face of a gleaming white cliff on the edge of the Western O...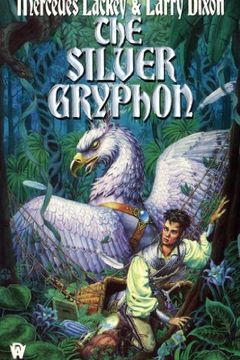 A dozen years of peace have passed in the city of White Gryphon - providing well deserved and much needed security for the people who had lost their homes in the magical Cataclysm which killed the Mage Urtho, creator of the gryphons. But the inhabitants of White Gryphon have not forgotten their long struggles, and have trained an elite guard force,...
The long-awaited founding of Valdemar comes to life in this new series from a New York Times bestselling author and beloved fantasist.Within the Eastern Empire, Duke Kordas Valdemar rules a tiny, bucolic Duchy that focuses mostly on horse breeding. Anticipating the day when the Empire's exploitative and militant leaders would not be content to leav...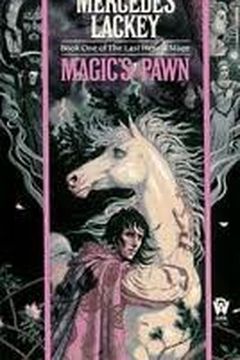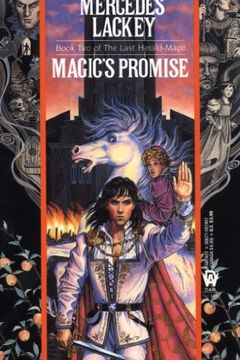 The wild magic is taking its toll on the land, and even Vanyel, the most powerful Herald-Mage to ever walk the world, is almost at the end of his strength. But when his Companion, Yfandes, receives a call for help from neighboring Lineas, both Herald-Mage and Companion are drawn into a holocaust of dark magic that could be the end of them both....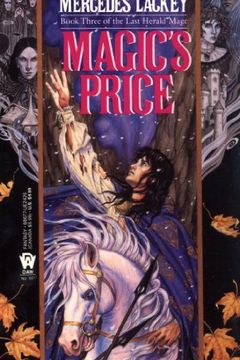 The final chapter in Mercedes Lackey's spellbinding fantasy trilogy! The Herald-Mage, Vanyel, and his Companion, Yfandes, are alone responsible for saving the once-peaceful kingdom of Valdemar from the forces of a master who wields a dark, forbidding magic. And if either Vanyel or Yfandes falters, both Valdemar and its Herald-Mage must pay the ulti...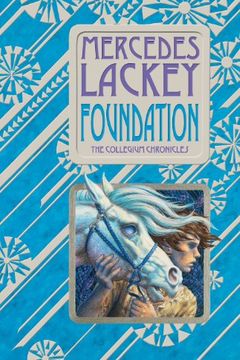 Book 8
#8
Foundation
Book One of the Collegium Chronicles (A Valdemar Novel)
Mags had been working at the Pieters's mine, slaving in the dark, cold seams, looking for sparklies, for as long as he could remember. The children who worked the mine were orphans, kids who had been abandoned, who had lost their parents, or were generally unwanted. But Mags was different.Mags was "Bad Blood," because his parents were bandits who h...
"Spellbinding storyteller" (Rave Reviews) Mercedes Lackey continues her epic Valdemar series. Magpie is a thirteen-year-old orphan chosen by one of the magical Companion horses of Valdemar and taken to the capital city, Haven, to be trained as a Herald. Like all Heralds, Magpie learns that he has a hidden Gift-the Gift of telepathy. But life at the...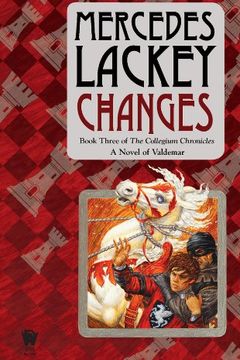 Changes: Volume Three of the Collegium ChroniclesIn Mercedes Lackey's classic coming-of-age story, the orphan Magpie pursues his quest for his parent's identity with burning urgency-while also discovering another hidden talent and being trained by the King's Own Herald as an undercover agent for Valdemar. Shy Bardic Trainee Lena has to face her fam...
Bastion by Mercedes Lackey
Closer to Home by Mercedes Lackey
Closer to the Heart by Mercedes Lackey
Closer to the Chest by Mercedes Lackey
The Hills Have Spies by Mercedes Lackey
Eye Spy by Mercedes Lackey
Spy, Spy Again by Mercedes Lackey
Brightly Burning by Mercedes Lackey
The Oathbound by Mercedes Lackey
Oathbreakers by Mercedes Lackey
Oathblood by Mercedes Lackey
Exile's Honor by Mercedes Lackey
Exile's Valor by Mercedes Lackey
Take a Thief by Mercedes Lackey
Arrows of the Queen by Mercedes Lackey
Arrow's Flight by Mercedes Lackey
Arrow's Fall by Mercedes Lackey
By the Sword by Mercedes Lackey
Winds of Fate by Mercedes Lackey
Winds of Change by Mercedes Lackey
Winds of Fury by Mercedes Lackey
Storm Warning by Mercedes Lackey
Storm Rising by Mercedes Lackey
Storm Breaking by Mercedes Lackey
Owlflight by Mercedes Lackey
Owlsight by Mercedes Lackey
Owlknight by Mercedes Lackey