Xanth Series
Xanth books in order
Enter the world of Xanth, where every citizen has their own unique Talent—or magical ability—and centaurs, demons and dragons abound. Piers Anthony's Xanth books are among the most loved series in fantasy, with millions of copies purchased around the world.See also Xanth Graphic Novels.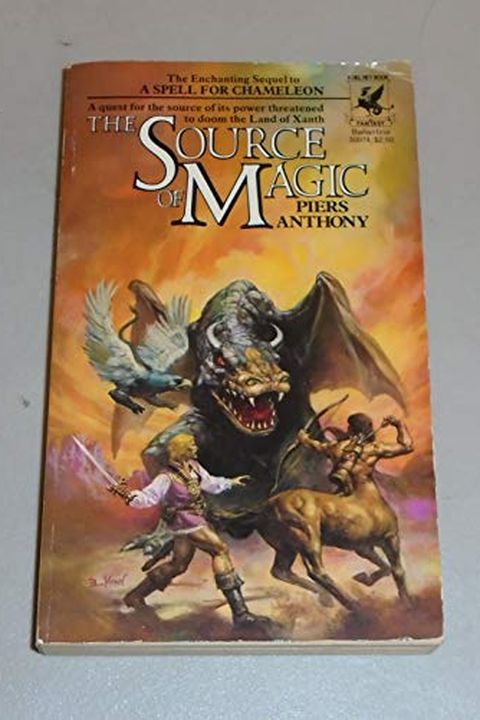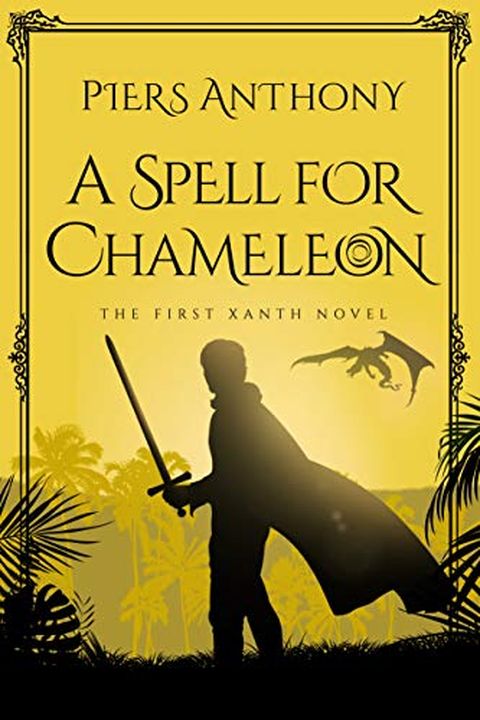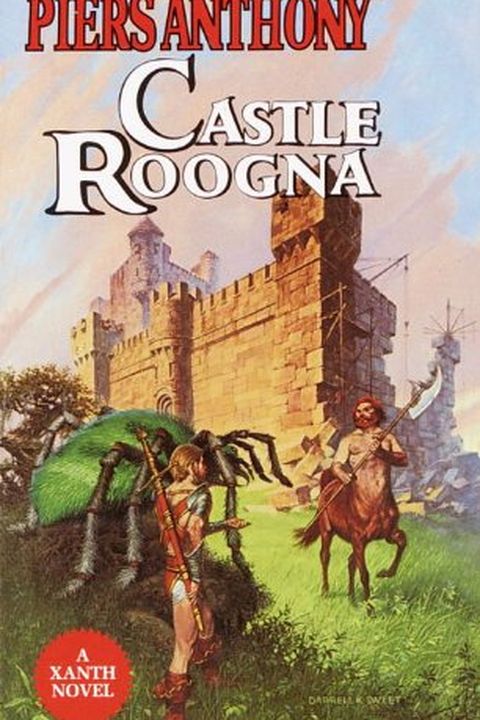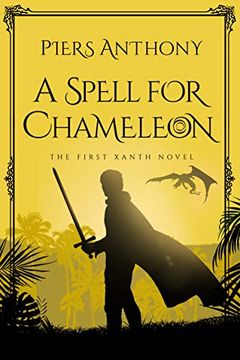 In a land where magic is the norm, Bink has none and faces exile unless he acquires it quickly. The Good Magician Humfrey is certain that Bink is magical, but the nature of his unique abilities remains a mystery. Will Bink uncover his magic in time to avoid banishment from Xanth? This fantasy world is full of centaurs, dragons, and basilisks, and magic is king in this enchanting tale.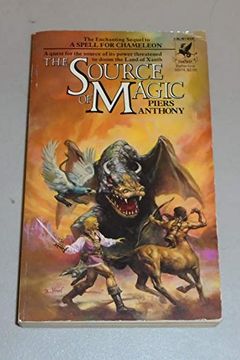 A group of adventurers set out on a mission to uncover the source of Xanth's powerful magic, but soon find themselves facing an unknown adversary. Even their own protector turns against them, but they continue on and ultimately succeed in their mission. However, one character's shocking decision to destroy the magic of Xanth leaves the king and readers stunned.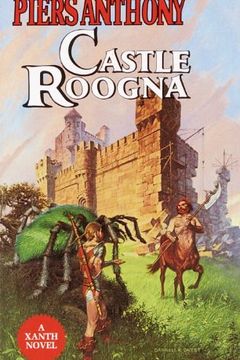 Travel back in time to ancient Xanth, a world filled with danger and peril. In Castle Roogna, Magician Dor must retrieve a potion to restore his friend Jonathan from a zombie to a full life. Meanwhile, a haunting ghost named Millie longs to be reunited with her love. Will they all make it out alive?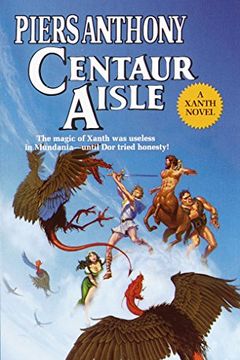 In Centaur Aisle, the challenge is set as Dor must rescue his missing king from a dangerous situation. However, without magic powers, the task at hand seems impossible. Will Dor be able to save his king and uphold his duties as the temporary ruler of Xanth?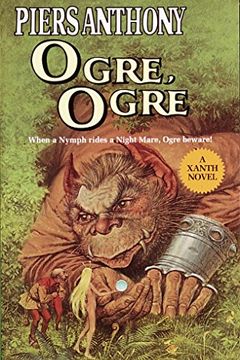 This fantasy book follows Smash, a half-ogre, who unexpectedly becomes the leader and protector of seven women. Despite common belief that ogres are brutish and unintelligent, Smash demonstrates his strength and intelligence throughout the story. In Xanth, a magical world, Smash seeks guidance from the Good Magician Humfrey.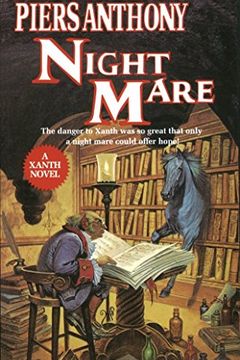 This fantastical book follows Mare Imbrium, a night mare who has been dismissed from her job delivering bad dreams because of the mishandling of her half soul. Exiled to the day world with a cryptic warning for King Trent, Mare Imbrium meets the Horseman, who proves to be the only one who can help her. This story is action-packed, filled with danger, and has a touch of prophecy to keep readers guessing until the end.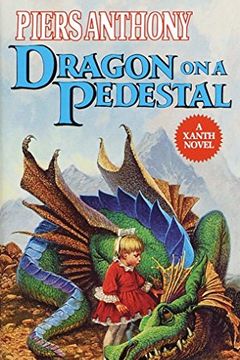 Embark on an adventure through the magical land of Xanth, where a rampaging Gap Dragon and forgetful spells threaten the kingdom's inhabitants. Follow the journey of young Ivy, lost in the jungle with amnesia, as she unwittingly heads towards danger. Will King Dor and Queen Irene find their daughter in time? Find out in this fantastical tale.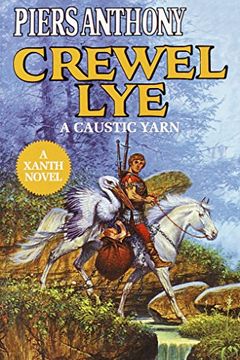 A courageous knight betrayed and killed by magic, Jordan is now a ghost in Castle Roogna. With his body in pieces, he's determined to put himself back together - if only he can remember how he died. Jordan's story of love, betrayal, and resurrection is an enchanting blend of fantasy and adventure that will keep you hooked until the very last page.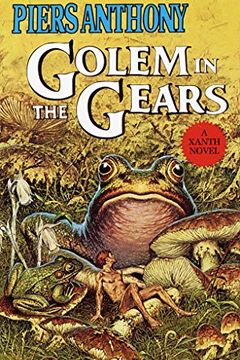 Embark on a fantasy adventure with Grundy Golem as he sets out to find the legendary Stanley Steamer dragon. But his journey won't be easy as he faces challenges and the wrath of the Sea Hag. Follow along to see if Grundy can prove himself and come out victorious.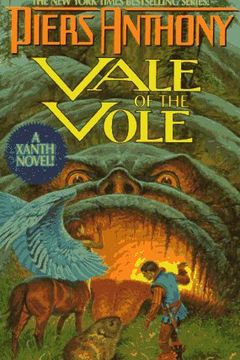 Join Esk, a young ogre-nymph-human, as he embarks on a pilgrimage to rid himself of a seductive demoness, only to discover a running river paradise and its inhabitants are perishing at the hands of a greedy demon horde. Together with a beautiful winged centaur and a brave burrower, Esk must gather a mind-boggling company of creatures to defend the precious Vale of the Vole in Xanth's treacherous reaches. Don't miss this thrilling mission of mercy.
Man From Mundania by Piers Anthony
Isle of View by Piers Anthony
Xanth 14 by Piers Anthony
The Color of Her Panties by Piers Anthony
Demons Don't Dream by Piers Anthony
Harpy Thyme by Piers Anthony
Geis of the Gargoyle by Piers Anthony
Roc and a Hard Place by Piers Anthony
Yon Ill Wind by Piers Anthony
Faun & Games by Piers Anthony
Zombie Lover by Piers Anthony
Xone of Contention by Piers Anthony
The Dastard by Piers Anthony
Swell Foop by Piers Anthony
Up In a Heaval by Piers Anthony
Cube Route by Piers Anthony
Currant Events by Piers Anthony
Pet Peeve by Piers Anthony
Stork Naked by Piers Anthony
Air Apparent by Piers Anthony
Two to the Fifth by Piers Anthony
Jumper Cable by Piers Anthony
Knot Gneiss by Piers Anthony
Well-Tempered Clavicle by Piers Anthony
Luck of the Draw by Piers Anthony
Esrever Doom by Piers Anthony
Board Stiff by Piers Anthony
Five Portraits by Piers Anthony
Isis Orb by Piers Anthony
A House in the Sky by Amanda Lindhout
Fire Sail by Piers Anthony
The Ultimate Dad Joke Book by Hugh Murmie
Skeleton Key by Piers Anthony