Xanth Series
Xanth books in order
Enter the world of Xanth, where every citizen has their own unique Talent—or magical ability—and centaurs, demons and dragons abound. Piers Anthony's Xanth books are among the most loved series in fantasy, with millions of copies purchased around the world.See also Xanth Graphic Novels.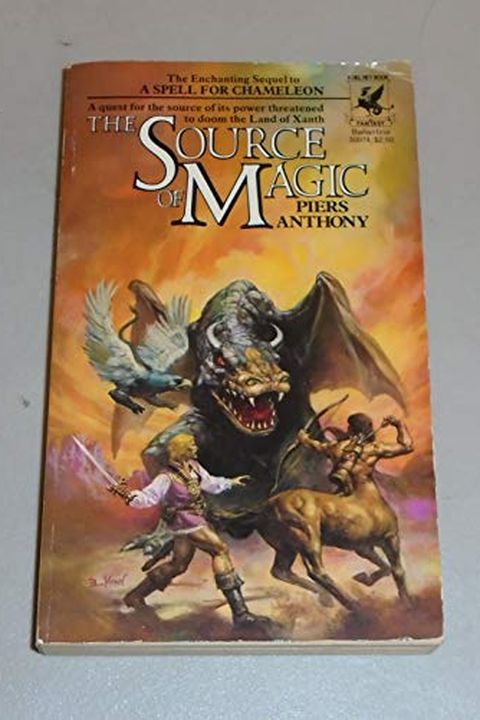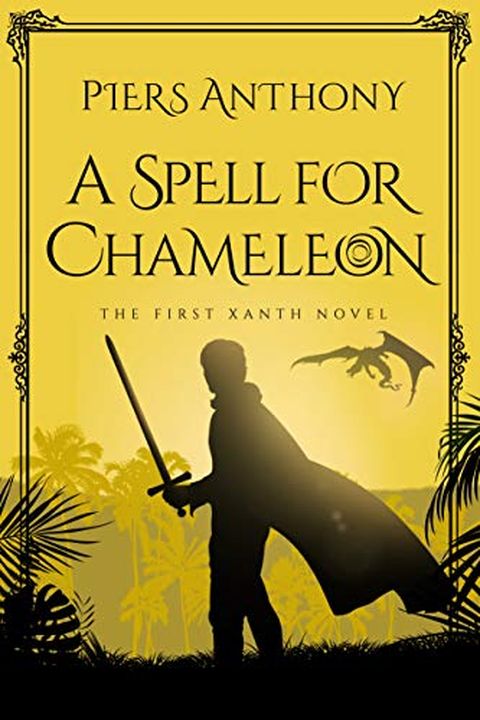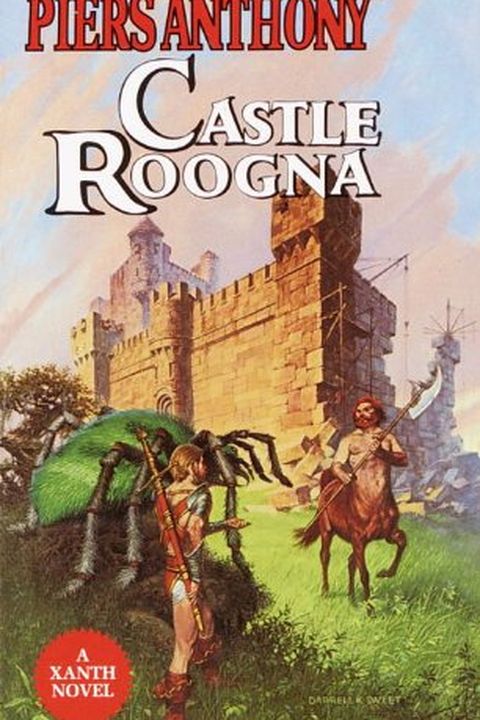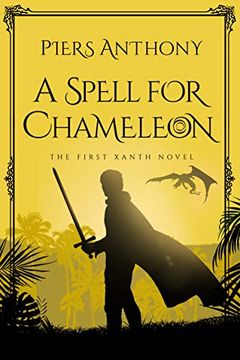 Xanth was the enchanted land where magic ruled - where every citizen had a special spell only he could cast. It was a land of centaurs and dragons and basilisks.For Bink of North Village, however, Xanth was no fairy tale. He alone had no magic. And unless he got some - and got some fast! - he would be exiled. Forever!But the Good Magician Humfrey w...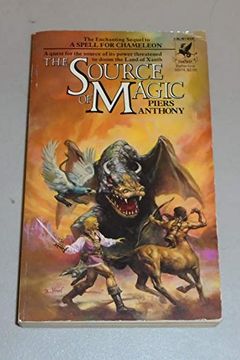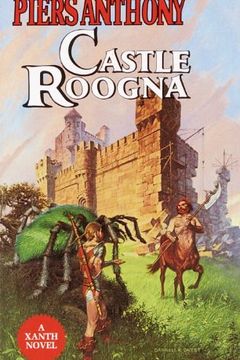 Millie, a ghost for 800 years wants only one man--Jonathan, and he's a zombie. To prove himself, Magician Dor volunteers to get the potion that can restore Jonathan to full life. But he has to go back through time to do it, to a peril-haunted, ancient Xanth, where danger lurks at every turn... Millie, a ghost for 800 years wants only one man--Jonat...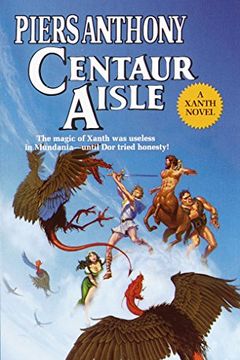 Dor agreed to act as King of Xanth so long as Trent was gone for a week. But the weeks passed and Trent did not return. Dor knew he had to rescue his king but with no magic powers, how could it be done...?From the Paperback edition....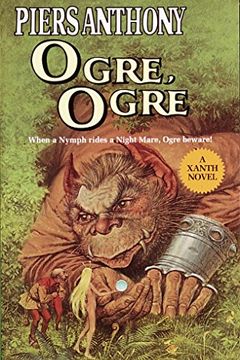 Smash, himself, was part ogre. Although ogres were considered so stupid they coud hardly speak, and spent their time eating young girls, seven assorted females had suddenly turned to him for guidance and saftety? In Xanth, one visit to the Good Magician Humfrey worked wonders....From the Paperback edition....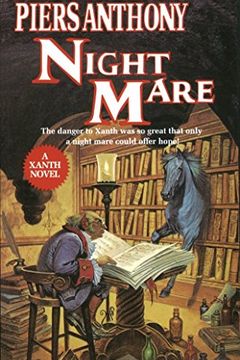 The danger to Xanth was so great that only a night mare could offer hope!The Nextwave of barbarian warriors was invading Xanth from the north, ravaging and destroying as they advanced. But Mare Imbrium had her own problems. Ever since she had gained the half soul, the night mare had begun to mishandle her job of delivering bad dreams. Now the night...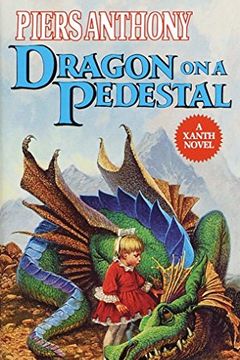 There was trouble in Xanth again—all kinds of trouble, in fact.The Gap Dragon had escaped from the Gap and was ravaging across the land. The forget-spell that had covered the Gap was breaking up into small forget-whorls that wandered about, giving amnesia to all they touched. Good Magician Humfrey might have had the Answer, but he had overdosed on ...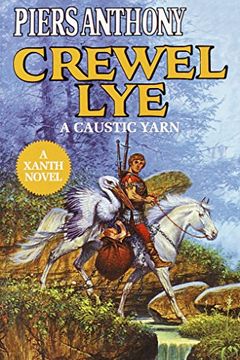 Jordan was a ghost in Castle Roogna now. Although once he had been the most valorus of knights--that is, until he was betrayed by two wily magicians and the woman he loves. Now, if he only can remember how he was killed, he'll be able to reassemble his body. And he is getting impatient.... Jordan was a ghost in Castle Roogna now. Although once he h...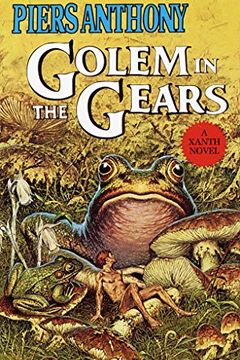 Grundy Golem got no respect. So, to prove himself, he volunteered for a quest to find the long-lost dragon, Stanley Steamer. On the way, he somehow manages to free a damsel in distress-- but not without incurring the wrath of the Sea Hag in the process. And when it comes to avenging herself on Grundy, the Sea Hag will never give up....From the Pape...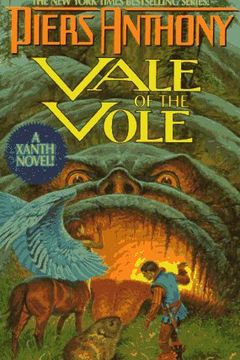 When Esk, a young ogre-nymph-human, began his pilgrimage to the Good Magician Humfrey to rid himself of a seductive demoness, little did he know it would become a mission of mercy. A running river paradise and its harmless inhabitants were perishing in the wrathful wake of a greedy demon horde. Now it is up to Esk and his companions--a beautiful wi...
Man From Mundania by Piers Anthony
Isle of View by Piers Anthony
Xanth 14 by Piers Anthony
The Color of Her Panties by Piers Anthony
Demons Don't Dream by Piers Anthony
Harpy Thyme by Piers Anthony
Geis of the Gargoyle by Piers Anthony
Roc and a Hard Place by Piers Anthony
Yon Ill Wind by Piers Anthony
Faun & Games by Piers Anthony
Zombie Lover by Piers Anthony
Xone of Contention by Piers Anthony
The Dastard by Piers Anthony
Swell Foop by Piers Anthony
Up In a Heaval by Piers Anthony
Cube Route by Piers Anthony
Currant Events by Piers Anthony
Pet Peeve by Piers Anthony
Stork Naked by Piers Anthony
Air Apparent by Piers Anthony
Two to the Fifth by Piers Anthony
Jumper Cable by Piers Anthony
Knot Gneiss by Piers Anthony
Well-Tempered Clavicle by Piers Anthony
Luck of the Draw by Piers Anthony
Esrever Doom by Piers Anthony
Board Stiff by Piers Anthony
Five Portraits by Piers Anthony
Isis Orb by Piers Anthony
A House in the Sky by Amanda Lindhout
Fire Sail by Piers Anthony
The Ultimate Dad Joke Book by Hugh Murmie
Skeleton Key by Piers Anthony