Brigid Kemmerer Books
Brigid Kemmerer is the New York Times bestselling author of dark and alluring Young Adult novels like A Curse So Dark and Lonely, More Than We Can Tell, and Letters to the Lost (Bloomsbury), as well as paranormal YA stories like The Elemental Series and Thicker Than Water (Kensington). A full time writer, Brigid lives in the Baltimore area with her husband, her boys, her dog, and her cat. When she's not writing or being a mommy, you can usually find her with her hands wrapped around a barbell.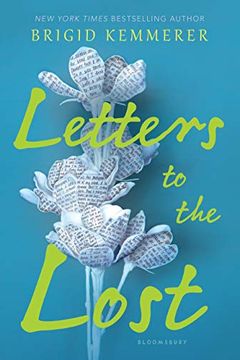 Juliet Young always writes letters to her mother, a world-traveling photojournalist. Even after her mother's death, she leaves letters at her grave. It's the only way Juliet can cope.Declan Murphy isn't the sort of guy you want to cross. In the midst of his court-ordered community service at the local cemetery, he's trying to escape the demons of h...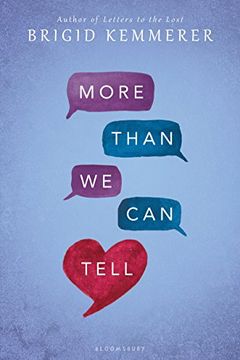 Rev Fletcher is battling the demons of his past. But with loving adoptive parents by his side, he's managed to keep them at bay...until he gets a letter from his abusive father and the trauma of his childhood comes hurtling back.Emma Blue spends her time perfecting the computer game she built from scratch, rather than facing her parents' crumbling ...
Gabriel Merrick plays with fire. Literally. Sometimes he can even control it. And sometimes he can't. Gabriel has always had his brothers to rely on, especially his twin, Nick. But when an arsonist starts wreaking havoc on their town, all the signs point to Gabriel. Only he's not doing it. And no one seems to believe him. Except a shy sophomore nam...
EARTH. FIRE. AIR. WATER.Nick Merrick is stretched to breaking point. He's trying to keep his grades sky-high or he won't get in to college. He's trying to keep his brother's business afloat or the Merricks will be out on the street. He's trying to keep the secret of where he's going in the evenings from his twin brother Gabriel - or he fears he'll ...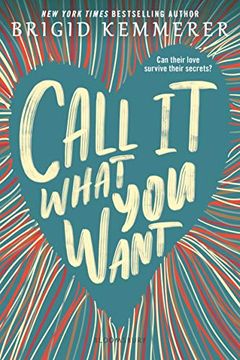 When his dad is caught embezzling funds from half the town, Rob goes from popular lacrosse player to social pariah. Even worse, his father's failed suicide attempt leaves Rob and his mother responsible for his care. Everyone thinks of Maegan as a typical overachiever, but she has a secret of her own after the pressure got to her last year. And when...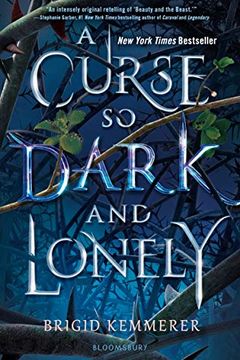 Earth. Fire. Air. Water.One misstep and they lose it all. For the last time.Michael Merrick understands pressure. He's the only parent his three brothers have had for years. His power to control Earth could kill someone if he miscalculates. Now an Elemental Guide has it in for his family, and he's all that stands in the way.His girlfriend, Hannah, ...
From New York Times bestselling author Brigid Kemmerer comes a blockbuster fantasy series about a kingdom divided by corruption, the prince desperately holding it together, and the girl who will risk everything to bring it crashing down.The kingdom of Kandala is on the brink of disaster. Rifts between sectors have only worsened since a sickness beg...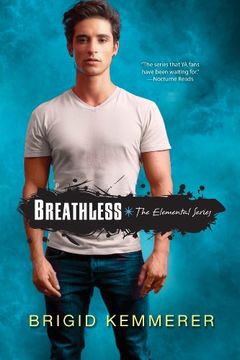 Too many secrets. Not enough time.Nick Merrick is supposed to be the level-headed one. The peacemaker. Since it's just him and his three hotheaded brothers against the world, that's a survival tactic.But now he's got problems even his brothers can't help him survive.His so-called girlfriend, Quinn, is going quick as mercury from daring to crazy. Me...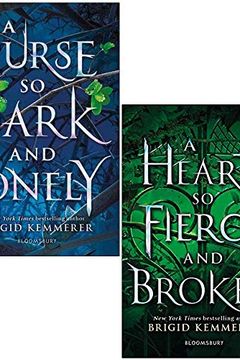 Please Note That The Following Individual Books As Per Original ISBN and Cover Image In this Listing shall be Dispatched Collectively: The Cursebreaker Series 2 Books Collection Set by Brigid Kemmerer: A Curse So Dark and Lonely: Prince Rhen, the heir to Emberfall, is cursed. Forced to repeat the autumn of his eighteenth year over and over, he can ...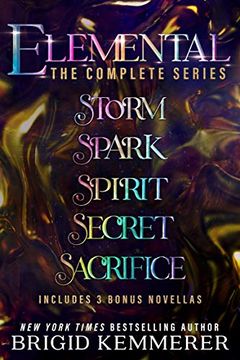 Spirit by Brigid Kemmerer
A Heart So Fierce and Broken by Brigid Kemmerer
A Vow So Bold and Deadly by Brigid Kemmerer
Elemental by Brigid Kemmerer
Fearless by Brigid Kemmerer
Thicker Than Water by Brigid Kemmerer
Untitled New YA Series by Brigid Kemmerer