Christine Warren Books
Born and raised in coastal New England, Christine Warren lived in the South and the Mid-Atlantic before hopping to the other side of the country to take up the life of a transplant in the Pacific Northwest. She completely bypassed those states in the middle due to her landlocking phobia. Hmm, need to research a scientific term for that...When not scrambling frantically to complete her latest writing project, Christine spends most of her time as a crazy animal lady, hanging out with her dog Levi (he's the one with the hair) and pretending to train him to have some manners.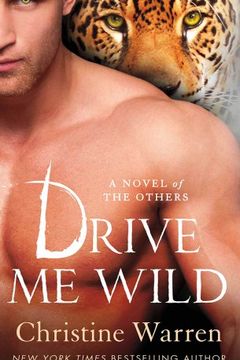 Drive Me Wild
A Novel of The Others
Christine Warren
-
2012-11-27

(first published in 2003)
A powerful witch has been chosen to broker peace between her kind and Manhattan's fiercest were-creatures, a task that hasn't been attempted in 400 years. With seductive and powerful Rafael De Santos to contend with, she'll need every trick in the book to make this truce happen, even putting her life on the line. But can she outwit him and uncover the truth he's hiding? This mystical urban fantasy explores the consequences of desire and the challenges of achieving a hopeful future.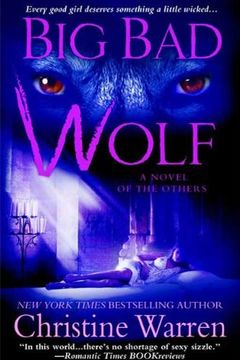 Big Bad Wolf
A Novel of The Others
Christine Warren
-
2009-10-01

(first published in 2003)
"Big Bad Wolf" is a captivating paranormal romance that follows Missy Roper's fantasy of being with the imposing leader of the Silverback werewolf clan, Graham Winters. Despite being human, Graham is convinced that Missy is his destined mate, a challenge he must overcome to keep her safe from his enemies. Follow Missy's journey as she navigates her newfound world in this sensual and beguiling love story.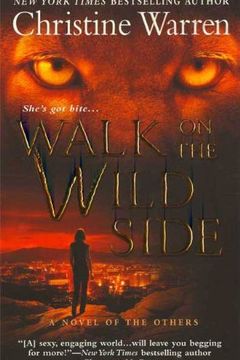 Discover a new world of supernatural beings with Walk on the Wild Side. When Kitty Sugarman discovers she is part of a group called "the Others" and that her father is still alive and living in Vegas, she heads to Sin City to investigate. But when trouble follows her, she finds herself in the arms of Max, her father's alluring second-in-command. Will Max be able to keep Kitty safe? Find out in this exciting fantasy romance.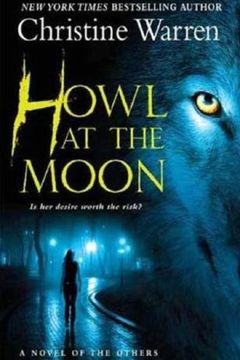 This thrilling book follows soldier Noah as he reluctantly investigates a Lupine scientist, risking his loyalty to The Others. As he infiltrates their community, he must also protect his beloved Samantha from those who want to exploit her knowledge. Who is the imposter spy and will Noah be able to stop them before it's too late? The book explores themes of loyalty, trust, and the consequences of genetic experimentation.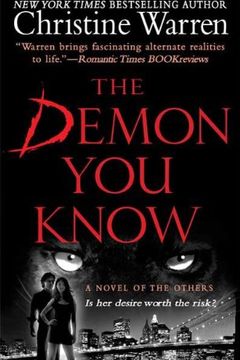 A research assistant finds herself possessed by a rogue demon and becomes the hot topic of everyone's conversations. In the midst of all the chaos, a demon hunter named Rule comes to her rescue. With the supernatural world coming out of hiding, Abby and Rule must work together to prevent a war between humans and Others.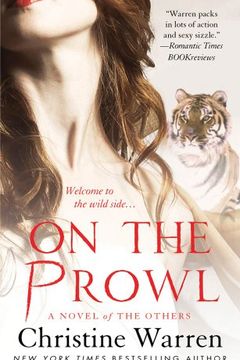 On the Prowl
A Novel of The Others
Christine Warren
-
2012-04-24
A fierce race of shapeshifting weretigers must unite two powerful families through an arranged marriage. Saskia is willing to marry Nicolas Preda, the only man she's ever wanted, but as leader of his Streak and head of a global corporation, Nic and his new fiancée must face danger in the jungles of Manhattan. Together, they must fight to protect their name and their love.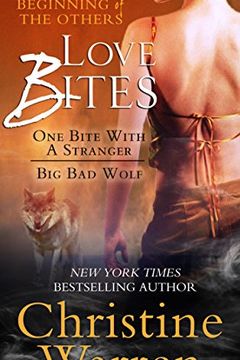 Love Bites is the perfect introduction to The Others series, featuring two steamy stories in one bundle. In "One Bite With a Stranger", Regina's friends help her move on from her cheating ex with some vampire-fantasy fun. And in "Big Bad Wolf", Missy finally catches the attention of werewolf leader Graham Winters, unleashing his wild desires. Get lost in the world of The Others with Love Bites.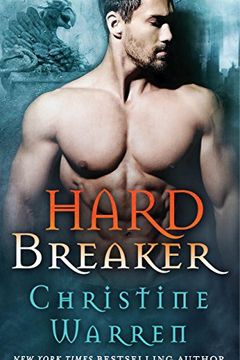 Hard Breaker
A Beauty and Beast Novel (Gargoyles Series Book 6)
Christine Warren
-
2017-10-31
Hard Breaker is a red-hot romance novel about a powerful gargoyle, Baen, who falls for the beautiful Ivy Beckett, who has a special gift of hearing voices and receiving messages. As they fight against evil forces together, Baen finds himself drawn to Ivy in an all-consuming passion that puts both their lives at risk. Will he be able to save the world and keep the woman he loves? Find out in this captivating novel from Christine Warren.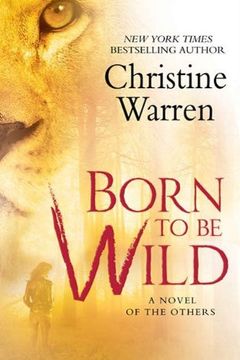 Born to Be Wild is an animal-filled adventure written by Christine Warren. The book centers around Josie Barrett, a local vet in a town filled with shapeshifters. When the werewolves start acting feral, Josie must work with Eli Pace, a sexy sheriff and part-time were-lion, to contain the problem before it spreads. As they try to find the cause of the outbreak, Josie and Eli can't help but fall into their own animalistic desires.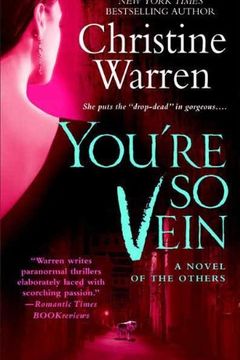 A chic and savvy protagonist must grapple with her transformation from human to immortal after being attacked by a rogue vampire in this gripping paranormal romance. Enter Vladimir Rurikovich, a seductive vampire who comes to her rescue, and their chemistry is undeniable until he realizes a secret about her bloodline that could change everything.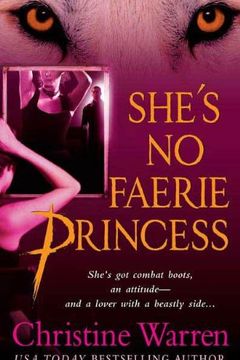 Something to Howl About by Christine Warren
Hungry Like a Wolf by Christine Warren
Wolf at the Door by Christine Warren
Not Your Ordinary Faerie Tale by Christine Warren
Rocked by Love by Christine Warren
Devil's Bargain by Christine Warren
Huntress by Christine Warren, Marjorie M. Liu, Caitlin Kittredge, Jenna Maclaine
Hard to Handle by Christine Warren
Hard as a Rock by Christine Warren
Black Magic Woman by Christine Warren
No Rest for the Witches by Maryjanice Davidson
Baby, I'm Howling for You by Christine Warren
Stone Cold Lover by Christine Warren
One Bite With A Stranger by Christine Warren
Prince Charming Doesn't Live Here by Christine Warren
The Bargaining by Carly Anne West
Heart of Stone by Christine Warren
Heart of the Sea by Christine Warren