Christine Warren Books
Born and raised in coastal New England, Christine Warren lived in the South and the Mid-Atlantic before hopping to the other side of the country to take up the life of a transplant in the Pacific Northwest. She completely bypassed those states in the middle due to her landlocking phobia. Hmm, need to research a scientific term for that...When not scrambling frantically to complete her latest writing project, Christine spends most of her time as a crazy animal lady, hanging out with her dog Levi (he's the one with the hair) and pretending to train him to have some manners.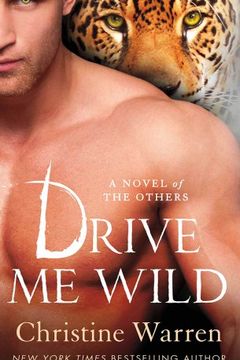 Drive Me Wild
A Novel of The Others
Christine Warren
-
2012-11-27

(first published in 2003)
Tess Menzies can work a spell with a few blinks of her baby blue eyes. But this dedicated witch can't summon up a single good reason she's been made an envoy between her kind and Manhattan's fiercest were-creatures. The two sides haven't spoken in four hundred years, and she'll need every miracle in the book to broker any kind of truce. And that me...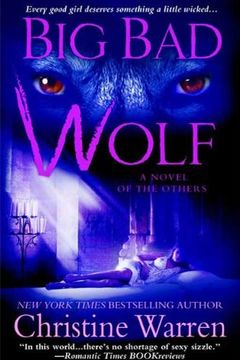 Big Bad Wolf
A Novel of The Others
Christine Warren
-
2009-09-29

(first published in 2003)
Missy Roper's fantasies have revolved around Graham Winters since the moment they met. But the imposing leader of the Silverback werewolf clan always seemed oblivious to Missy's existence. Lupine law decrees that every Alpha must have a mate, and all Graham's instincts tell him that the sensual, beguiling Missy is his. Trouble is, Missy is human - ...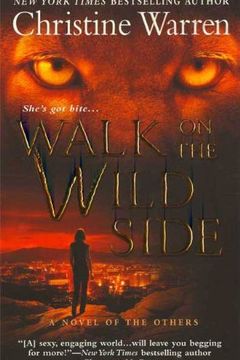 Kitty Sugarman is a lot tougher than her name implies. Still, she's content with how her small- town life keeps her removed from all the changes happening in the world? Like the Unveiling of the Others. That is, until a near-tragedy strikes and Kitty shifts and discovers she is part of the "Others". She also learns that her father is not in fact de...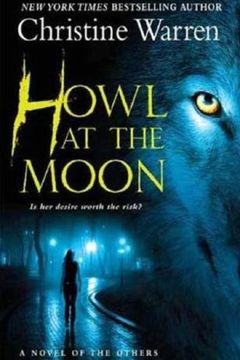 Noah Baker never wanted to betray The Others. But if his military commanders want him to covertly investigate a Lupine scientist—whose extraordinary research on sensory perception in werewolves could be used to develop werewolf-sharp senses in human soldiers—Noah must oblige. Even if it means deceiving the woman he desires the most.Samantha Carstai...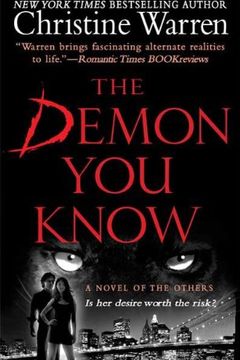 As a research grunt at a local television station, Abby Baker tends to blend into the background, which is where she's most comfortable. But when she ends up being the last resort to cover a hot story, Abby discovers a whole new side to her personality when she is possessed by a fiend—a type of rogue demon. Suddenly everyone wants a piece of her. A...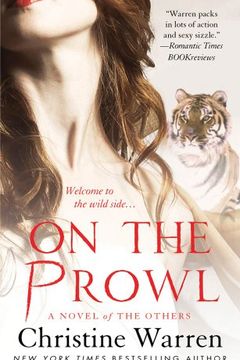 On the Prowl
A Novel of The Others
Christine Warren
-
2012-04-24
Most girls would throw a fit if their parents tried to set up an arranged marriage for them. It's so outrageously old-fashioned—even for a Tiguri family, members of a fierce race of shapeshifting weretigers. But Saskia isn't getting her claws out just yet. She'll go through with this marriage to help unite two powerful families—and because her husb...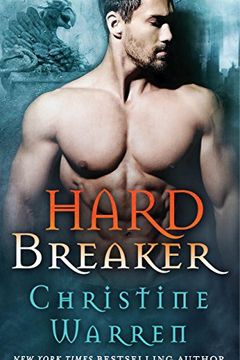 Hard Breaker
A Beauty and Beast Novel (Gargoyles Series Book 6)
Christine Warren
-
2017-10-31
From New York Times bestselling author Christine Warren comes the sixth book in her red-hot romance series in which even the most beastly gargoyle is able to win the heart of a beautiful human woman.Ivy Beckett has a special gift. She can hear voices, feel events, and receive messages from great distances. Which is also a curse. The moment her fami...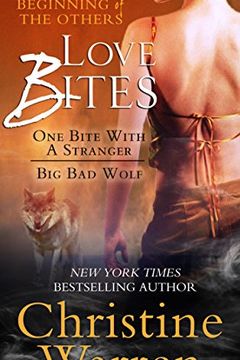 Love Bites
The Beginning of the Others Bundle
Christine Warren
-
2010-11-09
Discover the world of The Others in Love Bites: The beginning of the Others bundle. Bundle includes: One Bite With a Stranger-When Regina's friends insist on setting her up a "Fantasy Fix" to help her get over her cheating ex, she dreams up some kinky out-of-this-world encounters that they could never possibly bring to life. But the next thing Regi...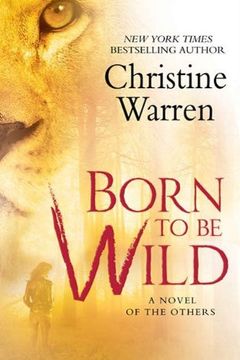 Josie Barrett brings out the animal in men. Literally. As the local veterinarian in a town that's approximately seventy percent Others—mostly shapeshifters—Josie deals with beastly situations all the time. It's practically part of her job description. But when the werewolves of Stone Creek, Oregon, start turning downright feral, Josie smells a rat—...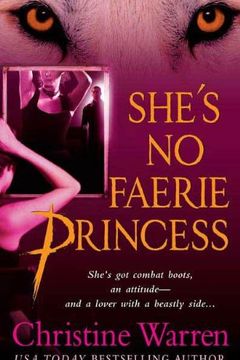 Queen Mab's niece, Fiona, has long been bored to tears by the intrigues of Court life. She'd prefer to cut loose at a punk club, knock back a few Thai beers, and hook up with a likely lad of similar interests. But when Fiona goes AWOL, she only gets as far as Manhattan's Inwood Park before a nasty demon nearly puts a permanent crimp in her plans--a...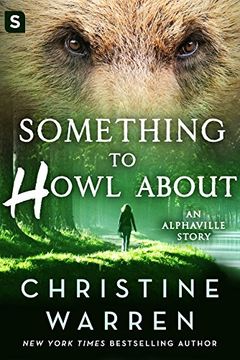 You're So Vein by Christine Warren
Hungry Like a Wolf by Christine Warren
Wolf at the Door by Christine Warren
Not Your Ordinary Faerie Tale by Christine Warren
Rocked by Love by Christine Warren
Hard to Handle by Christine Warren
Huntress by Christine Warren, Marjorie M. Liu, Caitlin Kittredge, Jenna Maclaine
Devil's Bargain by Christine Warren
Hard as a Rock by Christine Warren
Black Magic Woman by Christine Warren
Baby, I'm Howling for You by Christine Warren
Stone Cold Lover by Christine Warren
No Rest for the Witches by Maryjanice Davidson
One Bite With A Stranger by Christine Warren
Prince Charming Doesn't Live Here by Christine Warren
The Bargaining by Carly Anne West
Heart of Stone by Christine Warren
Heart of the Sea by Christine Warren