Grace Draven Books
I'm an author and Louisiana native living in Texas with my husband, three smalls and a big doofus dog. I have lived in Spain, hiked the Teton Mountains, honeymooned in Scotland, ridden in competition rodeo and am the great great granddaughter of a Nicaraguan president. I also hate doing laundry and refuse to iron anything.I've loved storytelling since forever. I published my first short story with Amber Quill Press and have since written several other tales. A love of the bad boy in fiction always inspires me.
"Eidolon" tells a gripping story of Brishen, a prince who must face a blighted kingdom and impending war after his mother unleashes a dark force into the world. As his human wife Ildiko must choose between love and duty, three enemy kingdoms must unite to defeat an army of the damned. This epic tale of alliance and sacrifice showcases the power of love, war, and the undead.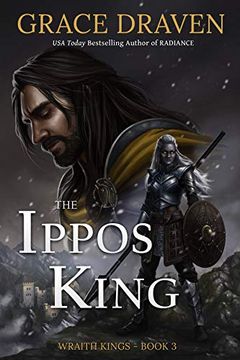 Follow Serovek Pangion and sha-Anhuset as they embark on a journey plagued by guilt, nightmares, and demonic threats. The duo's mission is to deliver the soulless body of the monk Megiddo to the heretical Jeden Order for safekeeping. Along the way, they struggle to come to terms with unwelcome attraction and conflicting loyalties as they face warlords and vanquished demons. This epic tale is a story of loyalty and acceptance.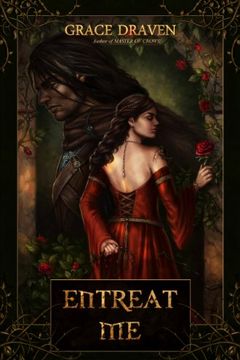 This captivating tale follows the story of a warlord afflicted by a centuries-old curse, slowly losing his humanity and slipping towards insanity. When a woman of incomparable beauty arrives, his family believes she may be the answer to his salvation. But her elder sister presents a new challenge, and Louvaen Duenda must embark on a dangerous journey to rescue her from ruin. With dark magic, sorcerers, and a malevolent climbing rose lurking, Louvaen must choose between destroying or saving the very man she has grown to love. A thrilling story of vengeance and devotion.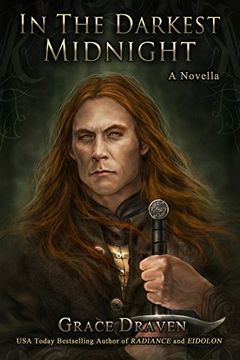 A young woman born with a unique mark faces taunts and mockery during a winter holiday. But a handsome swordmaster offers to teach her how to defend herself. In The Darkest Midnight is a stand-alone novella that takes place in the world of the Wraith Kings series.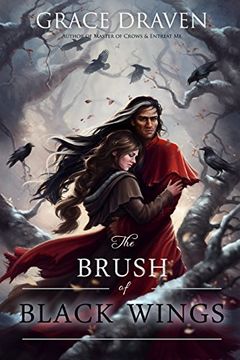 Unleashing an ancient darkness and facing a demon king, a woman discovers her lost power with the help of the Master of Crows. In this tale of revelation and redemption, the barriers of time and worlds will be broken to reclaim love and reveal hidden truths.
A political and trade alliance requires Brishen, a Kai prince, to marry a Gauri woman - Ildiko. However, when they meet, they discover that Brishen's bride is ugly and Ildiko's groom is not just a foreign aristocrat, but a non-human prince. Despite their initial misunderstandings, Brishen and Ildiko slowly fall in love and must navigate the hostile schemes of a rival kingdom to stay together.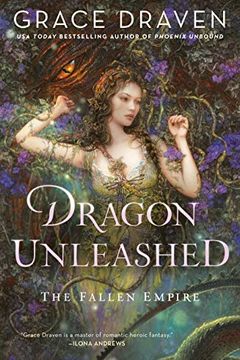 Unleash the magic and adventure in this thrilling tale of a free trader with the gift of earth magic who must guard her dangerous secret in an empire where magic is outlawed. When her uncle buys a mysterious artifact, she discovers that the long-dead draga still walk among humans in disguise. As a draga living on borrowed time searches for a key part of his heritage, the empire's empress seeks to capture and kill him. In this deadly race against time, Halani and her companions must risk everything to save their loved ones and thwart the empire's machinations.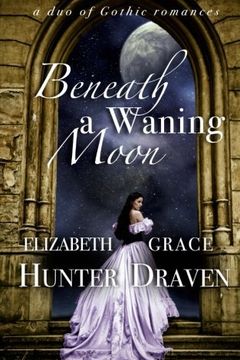 Discover two dark tales of Gothic romance in Beneath a Waning Moon. A young writer becomes entranced with a suitor who is not exactly what he seems in A Very Proper Monster. In Gaslight Hades, a Bonekeeper walks between the living and the dead, and is reunited with the woman he once loved. Will their love endure the looming threat of tragedy and a journey to Hell?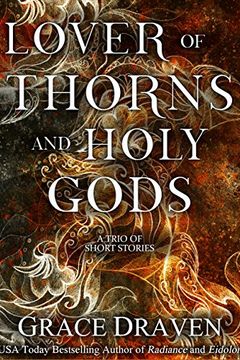 "Trilogy of short stories featuring characters from Entreat Me and Master of Crows series. Explore connections that span generations and resolve cultural divides in delightful ways. Follow-up to The Brush of Black Wings reveals why Silhara's wife Martise is fading before his eyes. A must-read for fans of Grace Draven's enchanting worlds."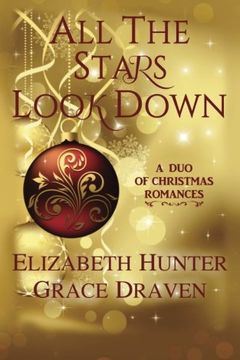 "All the Stars Look Down" is a dual-authored holiday romance novel that combines paranormal and fantasy elements. The Christmas novellas feature a museum archivist, Claire Summerlad, who falls for her mysterious new co-worker, Andor in "Sunday's Child," while "Lost Letters and Christmas Lights" takes readers back to the Elemental Mysteries series, where Fina Rossi meets Zeno Ferrara and helps solve a mystery. With unexpected turns and captivating romance, this book is perfect for those who enjoy a mix of genres.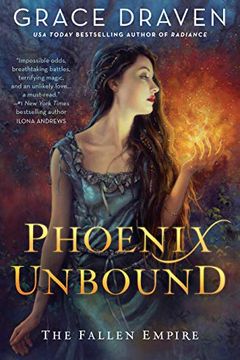 A Wilderness of Glass by Grace Draven
For Crown and Kingdom by Grace Draven, Jeffe Kennedy
The Light Within by Grace Draven
Sunday's Child by Grace Draven
Seasons of Sorcery by Jeffe Kennedy, Jennifer Estep, Grace Draven, Amanda Bouchet
Night Tide by Grace Draven
Master of Crows by Grace Draven
Gaslight Hades by Grace Draven
Under a Winter Sky by Jeffe Kennedy, Kelley Armstrong, Melissa Marr, L. Penelope, Grace Draven
The Lightning God's Wife by Grace Draven
The Undying King by Grace Draven