Jay Kristoff Books
Jay Kristoff is a #1 international, New York Times and USA Today bestselling author of fantasy and science fiction. He is the winner of eight Aurealis Awards, an ABIA, has over half a million books in print and is published in over thirty five countries, most of which he has never visited. He is as surprised about all of this as you are. He is 6'7 and has approximately 12,000 days to live. He does not believe in happy endings.
This thrilling book follows Mia Corvere as she navigates her way through the hierarchy of the Blades of Our Lady of Blessed Murder, seeking revenge against the men who destroyed her family. But when she's told that one of her targets is off-limits, she begins to suspect there's more going on than she realized. Full of suspense and action, this book will keep you hooked until the very end.
This exciting finale in a groundbreaking trilogy follows Kady, Ezra, Hanna, and Nik as they attempt to return to Kerenza, facing unknown dangers after escaping Heimdall station. Meanwhile, Kady's cousin Asha joins the underground resistance, but when an old flame reappears on Kerenza, they find themselves on opposite sides. With a final battle approaching, prepare for heartbreak and heroism in both space and on land.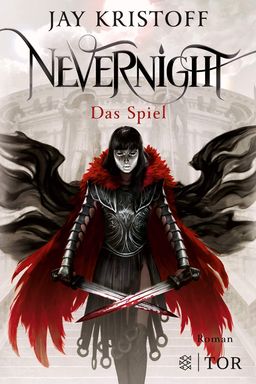 This thrilling book follows Mia Corvere as she rises among the Blades of Our Lady of Blessed Murder. But when told that she can't avenge her family by killing Consul Scaeva, her suspicions about the Red Church's intentions deepen. Will she be able to uncover the truth and get her revenge?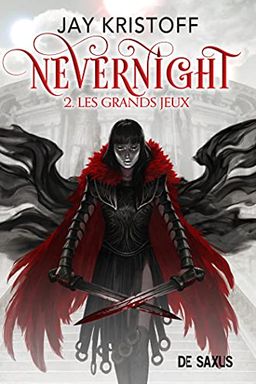 A skilled assassin seeks revenge against those who destroyed her family in "Nevernight T02". Mia Corvere struggles to prove herself to the Red Church hierarchy while staying true to her mission. But when she uncovers questionable motives within the Church, she questions everything she's ever known. Can she stay alive long enough to bring justice to her loved ones? Find out in this thrilling sequel.
Join Hanna and Nik as they face the dangers of life on a space station at the edge of the galaxy. When the station is invaded by an elite strike team, the pair must fight for their survival and the fate of the known universe. With alien predators and a malfunctioning wormhole to contend with, it's a race against time to save themselves and the crew of the Hypatia. The sequel to the bestselling Illuminae, Gemina is a thrilling sci-fi saga that will leave you on the edge of your seat.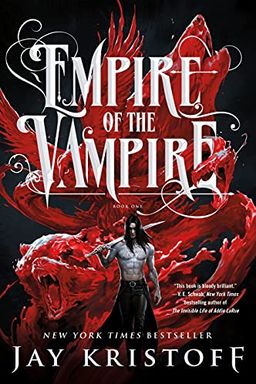 This dark fantasy novel follows a holy brotherhood member, Gabriel de León, as he recounts his legendary battles against vampires and the quest for humanity's last remaining hope: The Holy Grail. After nearly three decades of vampires waging war against humanity, the world is plunged into eternal darkness. Imprisoned by the very creatures he vowed to destroy, Gabriel has a story of forbidden love, lost faith, and the unbreakable bonds of friendship. From the bestselling author of the Nevernight Chronicle, Jay Kristoff, Empire of the Vampire is an illustrated saga that will transport you to a world of darkness and epic battles.
An infamous assassin is on the run from her enemies in the City of Bridges and Bones. Pursued by Blades of the Red Church and soldiers of the Luminatii legion, Mia Corvere's own family wishes her dead. Her mentor is captured and her nemesis is close to total dominance over the Republic. But beneath the city lies a dark secret, and Mia must undertake a perilous journey with her companions to discover the final answer to the riddle of her life. Truedark approaches, and Mia must fight to survive in a world where even daylight must die.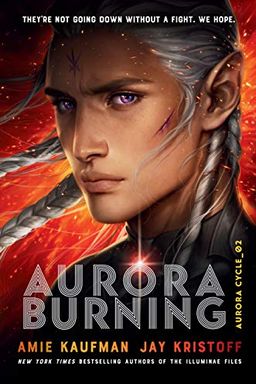 A sci-fi adventure about a group of misfit heroes who may be the galaxy's last hope. With an ancient evil about to be unleashed, Squad 312 must first face off against gremps, GIA agents, Kal's angry sister, and other obstacles to uncover the Hadfield's black box. Will Auri master her powers in time to save the squad and the rest of the galaxy? Exciting revelations, heists, mysterious gifts, tight bodysuits, and epic firefights await in this thrilling sequel.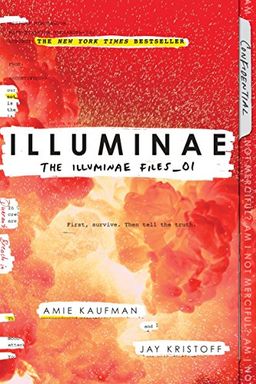 When Kady's planet is invaded, she and her ex-boyfriend Ezra must fight to escape. But even the enemy warship chasing them is not their biggest problem as a deadly plague mutates and the fleet's AI becomes a terrifying threat. Through a unique dossier of hacked documents, this heart-stopping, high-octane trilogy explores the cost of truth and the courage of everyday heroes.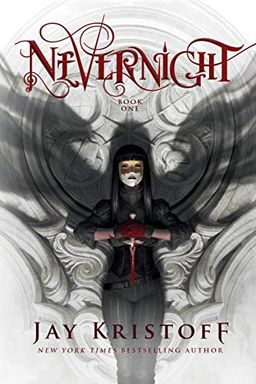 Follow Mia Corvere on her journey of seeking revenge against the people who destroyed her family. After barely escaping her father's failed rebellion, Mia joins a school of assassins to become one of the deadliest killers in the Republic. But when a killer threatens the Red Church, Mia's new home, her past comes back to haunt her and she must fight to survive and achieve her ultimate goal. Will she be able to become a Blade of the Lady of Blessed Murder and get her revenge, or will she fall victim to the bloody secrets of her past?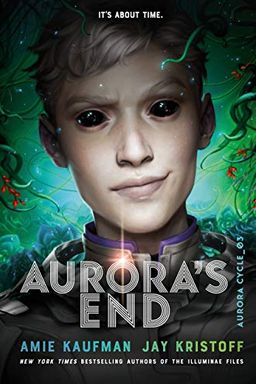 Memento by Amie Kaufman, Jay Kristoff
Endsinger by Jay Kristoff
Aurora Rising by Amie Kaufman
Nevernight / Godsgrave / Darkdawn by Jay Kristoff
Illuminae Files #1 - #3 by Jay Kristoff, Amie Kaufman
The Last Stormdancer by Jay Kristoff
The Year's Best Australian Fantasy and Horror 2015 by Garth Nix
Kinslayer by Jay Kristoff
La Guerre du Lotus (Intégrale) by Jay Kristoff
Slasher Girls & Monster Boys by April Genevieve Tucholke
Stormdancer by Jay Kristoff
Story Behind the Book by Steven Erikson, Adrian Tchaikovsky, Hugh Howey, Richard Kadrey, Rod Rees, Christopher Fowler, Stephen Deas, Gary Gibson