Kay O'Neill Books
Kay O'Neill is an illustrator and graphic novelist from New Zealand. They are the author of Princess Princess Ever After, The Tea Dragon Society, Aquicorn Cove, and more. They mostly make gentle fantasy stories for younger readers, and are very interested in tea, creatures, things that grow, and the magic of everyday life.On an Instagram post 17th December 2020 the author shared that they use they/them pronouns and prefers to be called Kay.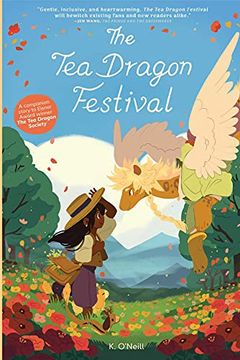 Rinn has grown up with the Tea Dragons that inhabit their village, but stumbling across a real dragon turns out to be a different matter entirely! Aedhan is a young dragon who was appointed to protect the village but fell asleep in the forest eighty years ago. With the aid of Rinn's adventuring uncle Erik and his partner Hesekiel, they investigate ...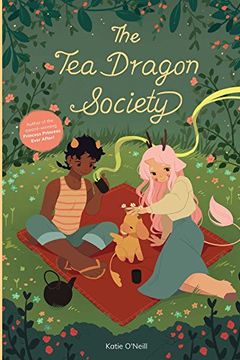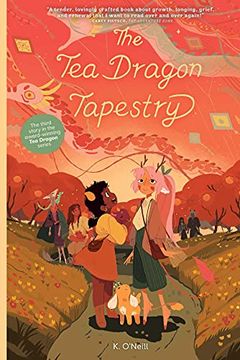 Join Greta and Minette once more for the heartwarming conclusion of the award-winning Tea Dragon series!Over a year since being entrusted with Ginseng's care, Greta still can't chase away the cloud of mourning that hangs over the timid Tea Dragon. As she struggles to create something spectacular enough to impress a master blacksmith in search of an...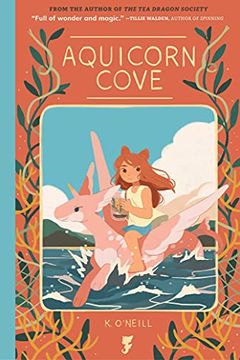 When Lana and her father return to their seaside hometown to help clear the debris of a storm, the last thing she expects is to discover a colony of Aquicorns—magical seahorse-like residents of the coral reef. As she explores the damaged town and the fabled undersea palace, Lana learns that while she cannot always count on adults to be the guardian...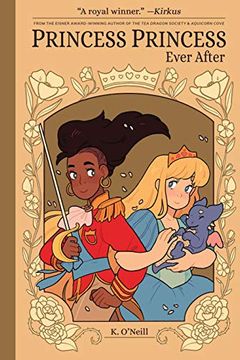 "I am no prince!"When the heroic princess Amira rescues the kind-hearted princess Sadie from her tower prison, neither expects to find a true friend in the bargain. Yet as they adventure across the kingdom, they discover that they bring out the very best in the other person. They'll need to join forces and use all the know-how, kindness, and braver...
The tale of an axolotl who cheers on his underwater friends as they each bring their talents to the pond's sports fair! Dewdrop is an easygoing, gentle axolotl who enjoys naps, worm pie, and cheerleading. When the yearly sports fair nears, he and his friends—Mia the weightlifting turtle, Newman the musical newt, and three minnows who love to cook—g...
Evil forces have found Zoe at home—and her parents have been taken over by The Darkness! Luckily, the mysterious "exchange students" from school come to save Zoe, and they each sport crystals a lot like Zoe's diamond! What does this all mean, and who are these arrow-shooting, fireball-throwing girls? Team up with Zoe in the next issue of Crystal Ca...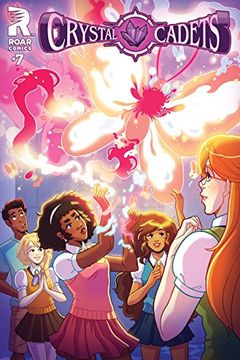 Nahla has been kidnapped by The Darkness--but why? What is Emmy's goal in interfering with the Cadet's battles? The Crystal Cadets begin a daring rescue plan on The Darkness' headquarters, and Milena's devastating Leviathan magic helps them score a big victory! The last Cadet is supposed to be in The Darkness' base--but where? Who could she be? Nah...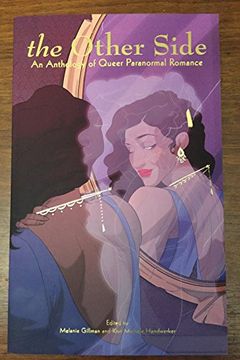 The Other Side
Kou Chen, Mari Costa, Natasha Donovan, Gisele Jobarteh
-
2016-01-01
Featuring 19 stories by 23 different creators, The Other Side is a celebration of queer romance and the paranormal! Inside, you'll find positive romance stories featuring a wide variety of queer and trans protagonists-as well as poltergeists, shadow monsters, guitar-playing hypnotists, lost angels, genderfluid vampires, trickster ghosts, and many m...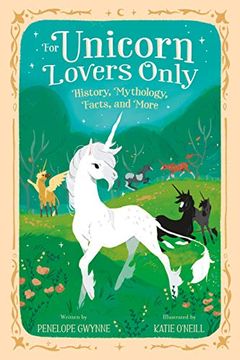 Readers of all ages can learn all about the magnificent unicorns of the past and the charismatic creatures of today with this beautifully illustrated treasure trove of unicorn lore and history from Penelope Gwynne and Katie O'Neill.Unicorns have changed a lot through the ages, but some things have stayed the same: They're still magical and mysterio...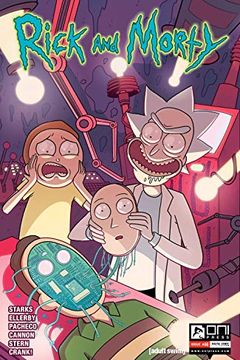 Crystal Cadets by Anne Toole
Oni Press Pride Spectacular by Robert Rodi, K. O'Neill, Sophie Campbell