Kerrelyn Sparks Books
Kerrelyn Sparks apparently has issues with reality. After writing more than a dozen books about vampires, she has now completely gone off the deep end and wound up on another planet. But how thrilling that she can share this magical new world with her readers! Although she is best known (so far) for the Love at Stake series, which has hit as high as number 5 on the New York Times list and 22 on the USA Today list, she hopes her readers will love The Embraced as much as they did her merry band of vamps and shifters. To learn more about her paranormal, historical, and upcoming out-of-this-world fantasy romances, please visit Kerrelyn on Facebook, Twitter, or her website at www.kerrelynsparks.com.Kerrelyn loves hearing from readers, even those who howl at the moon. Letters may be sent to P.O. Box 5512, Katy, TX 77491-5512. If you would like bookmarks and signed bookplates, please mail a Self-Addressed Stamped Envelope to her P.O. Box, and she will send those items to you.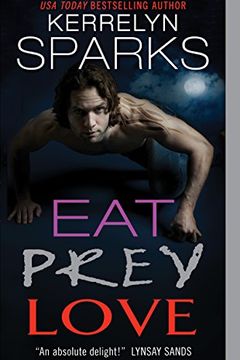 This paranormal romance follows Carlos, a shape shifter on the hunt for a mate who will care for the orphans he's taken under his wing. When he meets Caitlyn, he knows he's found the one - but there's a catch. Caitlyn is mortal, and her CIA agent father hunts the undead. As the two navigate their attraction, danger lurks in the shadows. Full of untamed passion, this book will leave you on the edge of your seat.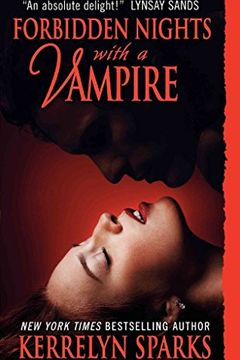 This page-turner follows the story of nightclub owner Vanda Barkowski, who's more unconventional than most vampires - and getting in trouble because of it. After being sentenced to an anger management class and assigned sponsor Phil Jones, Vanda's forbidden attraction to him threatens to derail everything. With wild hidden depths, will Phil push Vanda too far? And with dangerous rogue vampires on the loose, their forbidden nights may be more dangerous than they ever imagined.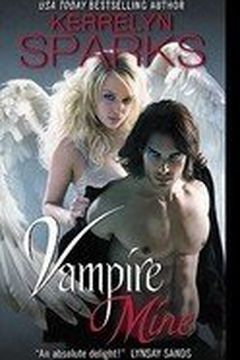 An immortal vampire, convinced that love only leads to heartache, falls for a fallen angel who has taken mortal form. Together, they must navigate their dark pasts and fantastical feelings. Will they succumb to the demons of their past or find heavenly bliss?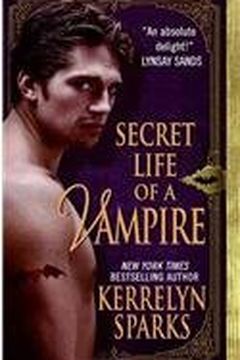 A hilarious twist on the typical bachelor party, one filled with beer and beautiful women, where vampires indulge in Blissky, a synthetic blood, instead. Jack, the illegitimate son of the legendary Casanova, is the expert party-thrower, but when Officer Lara Boucher shows up to investigate, Jack finds himself speechless. Lara is certain Jack is hiding something, and her investigation leads her directly to Jack's secrets, including his involvement in the recent disappearance of young women in town. The Secret Life of a Vampire is a thrilling and romantic read that will have you turning pages late into the night.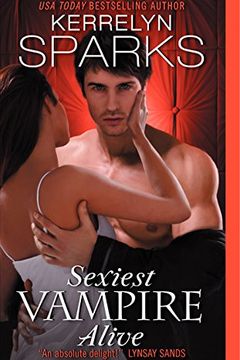 Discover a world where vampires live among us! When a video reveals their existence, Gregori Holstein, a young VP of Marketing, tries to persuade the U.S. Government to declare it a hoax. But first, he must spend forty-eight hours in close contact with the First Daughter. Abby Tucker, a scientist dedicated to finding a cure for her dying mother, must venture into the most dangerous areas of the world with a vampire escort to find the ingredients. Amidst the dangers, Abby and Gregori's powerful attraction will make the greatest danger of all... the Sexiest Vampire Alive!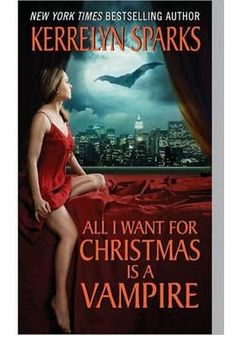 A Christmas wish list filled with quirky items leads Toni Davis to a job as a bodyguard for the Undead. She meets Ian MacPhie, a Scottish man who defies his centuries-old age, and they share a forbidden kiss that could lead to an eternity of passion. This quirky romance proves that sometimes the things we want most can lead to unexpected adventures.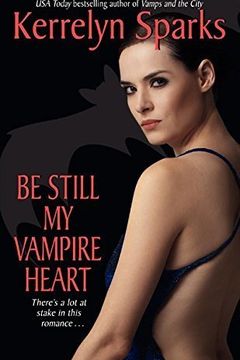 A centuries-old vampire named Angus is surprised when he meets CIA agent Emma Wallace, who also happens to be a vampire slayer. Angus must try to convince Emma that not all vampires are monsters, while she remains determined to kill them all. The two find themselves in a dangerous and passionate war with each other, with the outcome uncertain.

This bestselling book follows FBI psychologist Olivia Sotiris on her quest for relaxation on the Greek island of Patmos. However, she finds herself pursued by a dangerous criminal from her past. Meanwhile, vampire Robby MacKay is seeking revenge against his captors. Together, they must face their enemies and their feelings for each other. This novel is a thrilling blend of romance and danger that will keep readers on the edge of their seats.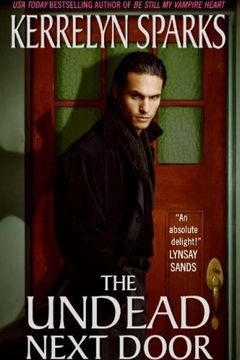 Explore the mysterious love story of Heather and Jean-Luc in this captivating book. Heather's quiet life turns upside down when she meets Jean-Luc, who sleeps all day, never ages, and can handle sword-wielding assailants. Despite his mysterious quirks, Heather can't resist his charm. But their happily-ever-after is threatened by a murderous villain on their tail. Dive into this thrilling romance and discover the secrets of Jean-Luc's supernatural abilities.
"Love, war, and vampires: A celebrity vampire searching for true love crosses paths with a princess who despises their kind. In the midst of a dangerous war between vampire clans, they find themselves in a deadly trap. But with each other's company, they begin to uncover secrets that may change everything."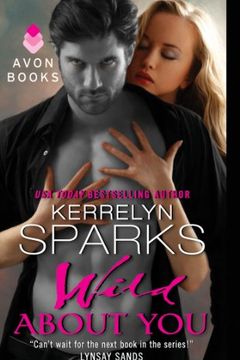 The Vampire With the Dragon Tattoo by Kerrelyn Sparks
Crouching Tiger, Forbidden Vampire by Kerrelyn Sparks
[] [ ByKerrelyn Sparks ] [May, 2014] by Kerrelyn Sparks
Eight Simple Rules for Dating a Dragon by Kerrelyn Sparks
So I Married a Sorcerer by Kerrelyn Sparks
The Siren and the Deep Blue Sea by Kerrelyn Sparks
A Very Vampy Christmas by Kerrelyn Sparks
How to Tame a Beast in Seven Days by Kerrelyn Sparks
Vamps and the City by Kerrelyn Sparks
Sugarplums and Scandal by Dana Cameron, Mary Daheim, Lori Avocato, Cait London, Suzanne Macpherson, Kerrelyn Sparks
V wie VampWoman by Kerrelyn Sparks
Vampires Gone Wild by Kerrelyn Sparks, Pamela Palmer, Amanda Arista, Kim Falconer
Less Than a Gentleman by Kerrelyn Sparks
For Love or Country by Kerrelyn Sparks
How to Love Your Elf by Kerrelyn Sparks
How to Marry a Millionaire Vampire by Kerrelyn Sparks
It Happened One Valentine's Day by Eloisa James, Lynsay Sands, Jeaniene Frost, Liz Carlyle, Kerrelyn Sparks, Pamela Palmer, Rachel Gibson, Emma Cane, Cheryl Harper, Jennifer Ryan, Sophie Jordan, Jennifer McQuiston, Beverly Jenkins, Kathleen Harrington