Kit Rocha Books
Once upon a time, two best friends decided to write paranormal romance. And while that was awesome, they also sometimes wanted to write insanely dirty stuff that wasn't paranormal at all. This is that stuff.Kit Rocha is the dystopian-erotic-romance writing alter-ego of writing duo Moira Rogers.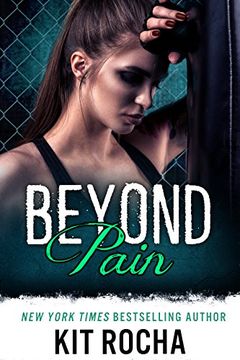 Beyond Pain
Kit Rocha
-
2014-01-04

(first published in 2013)
A woman with no future…Live fast, die young–anything else is a fantasy for Six. She's endured the worst the sectors had to throw at her, but falling in with Dallas O'Kane's Sector Four gang lands her in a whole new world of danger. They're completely open about everything, including their sexuality–but she hasn't survived this long by making hersel...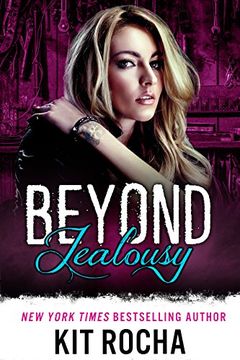 She's been looking for the perfect man. She found two. When Rachel Riley sacrificed a life in Eden to protect the O'Kanes, she earned her place in the powerful Sector Four gang. But the former crime princess is tired of being everyone's sweet little sister . It's time for her to get wild, to embrace her fantasies as only an O'Kane can—with a delici...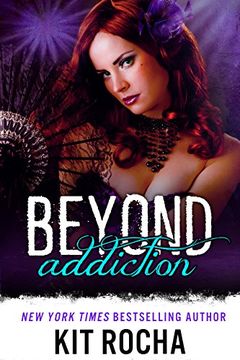 She's fought like hell to leave the past behind.Trix changed her name and her life when she got clean four years ago. Now, she has a new family and a job she loves—tending bar and dancing at the Broken Circle. As an O'Kane, she's happy, untouchable. Until a nightmare from her old life tears her away from her home and drags her back to Hell—also kno...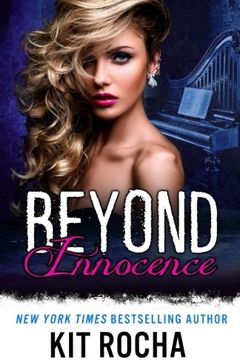 For years, Jared has existed on the fringes of both Eden society and Dallas O'Kane's Sector Four gang. He travels between these worlds, protected by his money and power--money he earned selling his body, and power that comes from knowing secrets. He's untouchable—until he starts a new life gathering intelligence for the O'Kanes.Lili Fleming walked ...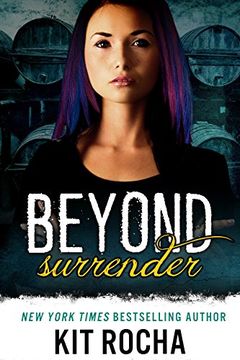 The final book in the bestselling, award-winning series... She's the heart of O'Kane liquor. He's the brains of the revolution. They're facing a war that could end their world. Again. On December 13th, the Beyond series comes to its climactic conclusion with Nessa and Ryder's story--and the final battle between the sectors and Eden. The final book ...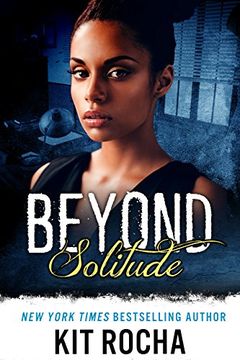 When a motorcycle accident leaves Derek Ford riding a desk at the O'Kane compound, the last thing he needs is a sexy new assistant upending his office and his life. But Mia isn't scared of her domineering boss. The friction between them generates an undeniable heat—but Mia will not be kept, and Ford will do anything to protect what's his. A few not...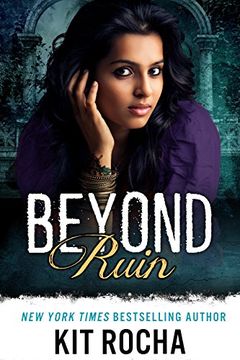 Adrian Maddox fled his royal life—and tragic past—in Sector One, choosing instead to join up with the O'Kanes. For years, he's lived by one rule: love fast, love hard, and always be willing to walk away. He's managed to guard his heart, keep it whole and untouched—until now.They couldn't be more different—Dylan, the brilliant, burned-out doctor fro...
BEYOND SHAME (87,000 words, 354 pages)All Noelle Cunningham has ever wanted is a life beyond the walls of Eden, where only the righteous are allowed to remain. But ruins lie outside the City, remnants of a society destroyed by solar storms.Those ruins house the corrupt and the criminal--men like Jasper McCray, bootlegger and cage fighter. He'll def...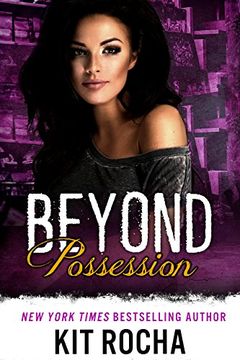 Tatiana Stone has worked hard to establish herself as one of Sector Four's most skilled crafters. All she wants is peace--but the sins of her father haunt her. He ruled the sector as a petty tyrant before the O'Kane takeover, and plenty of people harbor bitter memories of his cruelty. Especially now that Tatiana's beloved baby sister has fallen in ...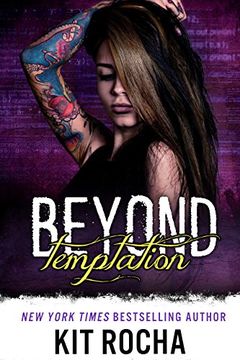 Hacker Noah Lennox lives in the shadows, fighting a one-man war against the corrupt leader of Sector Five. The only weak spot in his armor is his best friend's sweet younger sister--the girl he swore to save, even from himself. With her brother dead and a target on their backs, getting her out of the sector--and out of danger--meant giving her up f...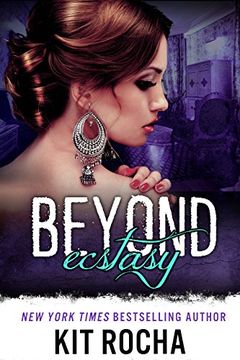 Beyond Forever by Kit Rocha
Beyond Denial by Kit Rocha
Beyond Happily Ever After by Kit Rocha
Beyond Happily Ever After by Kit Rocha
Beyond Doubt by Kit Rocha
Marked by Kit Rocha, Lauren Dane, Vivian Arend
Beyond Series Novella Bundle by Kit Rocha
The Devil You Know by Kit Rocha
Beyond Happily Ever After by Kit Rocha
Deal with the Devil by Kit Rocha
Chaos and Cosmos Sampler, Part 1 by Kit Rocha, S. A. Hunt, Alaya Dawn Johnson, Kate Elliott, Mary Robinette Kowal, Ryan Van Loan
Beyond Shame by Kit Rocha