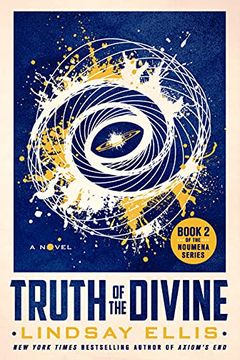 This captivating alternate-history first-contact novel explores the ramifications of granting human rights to nonhuman beings in a world where the truth about their existence is being withheld from the public. The story follows Cora Sabino and her bond with the mysterious alien entity Ampersand, as they navigate the political and social turmoil caused by their interactions. Investigative journalist Kaveh Mazandarani becomes involved, and together with Cora, they embark on a mission to prove that intelligent beings should be considered persons. Written by bestselling author Lindsay Ellis, this book delves into the essential questions of humanity, decency, and what makes a monster.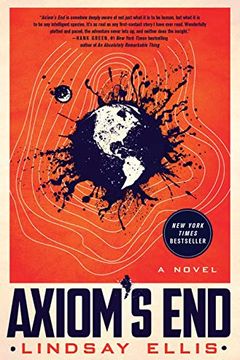 Axiom's End
A Novel (Noumena (1))
Lindsay Ellis
-
2020-07-21
Axiom's End is a thrilling and thought-provoking sci-fi novel about a woman's journey to uncover the truth about an extraterrestrial presence on Earth that has been covered up for decades. When a leak suggests that the US government has engaged in first contact, Cora Sabino finds herself in the center of a controversial scandal surrounding her father, a whistleblower. But as she delves deeper, she discovers that her family is more involved in the cover-up than she ever imagined. With the help of an alien she becomes the first human to communicate with, Cora sets out to uncover the truth about an otherworldly presence that could reveal more than she ever imagined.