Best Alternate History Books

Travel back in time to 1632, Germany. Experience famine, disease, and war relaying waste to cities. But in Grantville, West Virginia, life is well until everything changes at a wedding. Armed miners led by Mike Stearn investigate the situation and find themselves facing Hell, with men in steel vests attacking innocent women and children. Witness the birth of Freedom and Justice, American Style in the middle of the Thirty Years' War.
In an alternate postwar England where fascism is on the rise, upper-class families of the "Farthing set" are gathered for a weekend retreat. When Sir James Thirkie is found murdered with a yellow Star of David pinned to his chest, Lucy Kahn realizes her Jewish husband is about to be framed for the crime. As they search for a way out, they navigate a dangerous political landscape with surprising twists and turns. Jo Walton's Farthing is a thrilling masterpiece.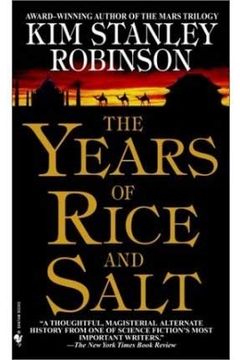 Explore a world where the Black Death kills 99% of Europe's population in this thought-provoking novel. Follow the rise and fall of nations, dynasties, and religions, as soldiers, kings, scholars, and explorers navigate a world where Buddhism and Islam reign supreme, and Christianity is only a footnote. Discover how culture, power, and love have changed in this bold alternate history.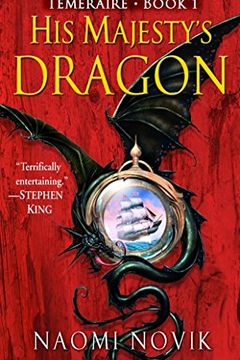 Step into a thrilling alternate history where aerial combat is taken to new heights - on the backs of mighty dragons! Join Captain Will Laurence as he embarks on a daring adventure after capturing a French frigate and seizing an unhatched dragon egg. Navigating through the high-stakes world of the Aerial Corps as the master of the extraordinary dragon Temeraire, Laurence will need to learn the daring tactics of airborne battle as France's own dragon forces prepare to invade British soil.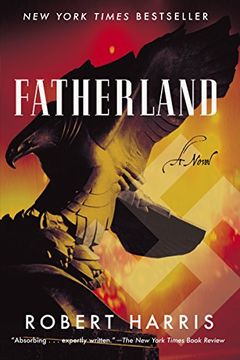 In an alternate timeline where Hitler has won WWII, a detective investigates a murder that leads to a web of conspiracy and secrets that could shake the German Reich to its core. With time running out and the Gestapo hot on their trail, the detective and an American journalist pursue the truth that could change history.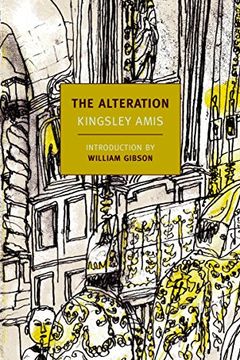 Enter a world frozen in time since the 16th century, where a young boy's voice may be worth any sacrifice. In this virtuoso piece of counterfactual fiction, follow Hubert Anvil as he navigates a world where Martin Luther is pope and Mozart's second requiem is the chosen funeral song for the recently deceased king of England. Winner of the John W. Campbell Memorial Award for best science fiction novel in 1976, this is a classic read equal to The Man in the High Castle.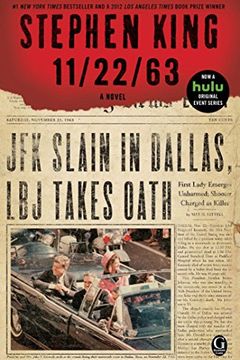 Travel back in time to prevent the JFK assassination in this suspenseful novel. Jake Epping, a high school English teacher, is enlisted by his friend Al to embark on the insane, yet possible, mission to stop history from taking its tragic turn. With a portal to 1958 at his disposal, Jake finds himself in a new world of Elvis, big American cars, and Lee Harvey Oswald. But when Jake falls in love with a woman from this era, his newfound life becomes complicated. Stephen King delivers a thrilling tribute to a simpler era, taking readers on a heart-stopping journey through time.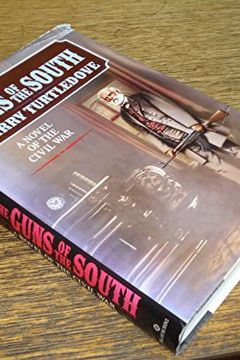 A historical fiction novel set during the American Civil War, a strange man offers General Robert E. Lee an extraordinary weapon that could turn the tide of the war. With an incredible rate of fire and lethal efficiency, the AK-47 could guarantee unlimited quantities to the Confederates. This unique and fascinating story offers a new perspective on a well-known event in history.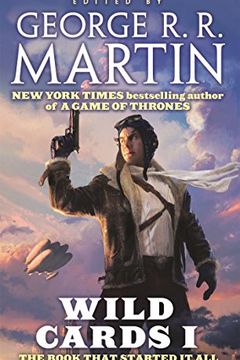 Superheroes and villains emerge after an alien virus alters human genetics over post-World War 2 New York City in this thrilling book. The virus creates useful abilities in some, minor entertainments in others, and disabilities and uglification in the rest, who have been pushed into ghettos.
Explore a world beyond your imagination in this gripping science fiction novel. In 1912, Europe vanished and was replaced by Darwinia, a land of monstrous jungles and unfathomable creatures. Some see it as a new world to conquer, while others view it as divine punishment. Follow young Guilford Law as he travels to Darwinia, uncovering secrets that will change the fate of humanity forever. A nominee for the prestigious Hugo Award, this book is a must-read for fans of grand, mind-bending sci-fi.
Lest Darkness Fall & Related Stories by L. Sprague de Camp
Making History by Stephen Fry
Anno Dracula by Kim Newman
Wolf by Wolf by Ryan Graudin
Naughts & Crosses by Malorie Blackman
Dread Nation by Justina Ireland
Ada, or Ardor by Vladimir Nabokov
The Underground Railroad by Colson Whitehead
Kushiel's Dart by Jacqueline Carey
Lion's Blood by Steven Barnes
Weapons of Choice by John Birmingham
The Peshawar Lancers by S. M. Stirling
Transition by Iain M. Banks
Alternate Histories of the World by Matthew Buchholz
Celestial Matters by Richard Garfinkle
Ruled Britannia by Harry Turtledove
Bring the Jubilee by Ward Moore
The Separation by Christopher Priest
A Game of Thrones by George R. R. Martin
The Fellowship of the Ring by J. R. R. Tolkien
A Good Girl's Guide to Murder by Holly Jackson
Before They Are Hanged by Joe Abercrombie
Goliath by Scott Westerfeld
The Eye of the World by Robert Jordan
Behemoth by Scott Westerfeld
Wizard's First Rule by Terry Goodkind
The Yellow Bird Sings by Jennifer Rosner
Victory of Eagles by Naomi Novik
My Lady Jane by Cynthia Hand
1633 by David Weber, Eric Flint
Island in the Sea of Time by S. M. Stirling
Crucible of Gold [ CRUCIBLE OF GOLD) BY Novik, NaomiMar-06-2012 by Aa
The Children's War by J.N. Stroyar
Custer at the Alamo by Gregory Urbach
Paradigm Shift by Jakub K Rucinski
By Michael Chabon - The Yiddish Policemens Union by Michael Chabon
Changeless by Gail Carriger
Breakthroughs by Harry Turtledove
Empire of Ivory by Naomi Novik
Ink and Bone by Rachel Caine
Pastwatch by Orson Scott Card
The Ancient Engineers by L. Sprague de Camp
Walk in Hell by Harry Turtledove
The Center Cannot Hold by Harry Turtledove
American Front by Harry Turtledove
How Few Remain by Harry Turtledove
The Peacekeeper by B.L. Blanchard
Half a Crown by Jo Walton
Resurrection Day by Brendan Dubois
Return Engagement by Harry Turtledove
40 Minute War by Janet Morris
Blood & Iron by Harry Turtledove
Tilting the Balance by Harry Turtledove
Mercury Rising by R.W.W. Greene
Upsetting the Balance by Harry Turtledove
Worldwar by Harry Turtledove
Three Miles Down by Harry Turtledove
Victory at Hawaii, December 1941 by Frank Jefferson
The Fated Sky by Mary Robinette Kowal
Relentless Moon by Mary Robinette Kowal
Survivor by Brett Battles
Mecha Samurai Empire by Peter Tieryas
The Hammer and the Cross by Harry Harrison