Lynn Varley Books
Lynn Varley is an American comic book colorist, notable for her collaborations with her now ex-husband, Frank Miller.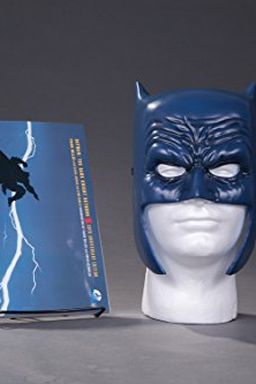 Batman
The Dark Knight Returns Book & Mask Set
Frank Miller
-
2012-11-01

(first published in 1986)
In this reinvention of the legendary character and his world, crime reigns supreme in a near-future Gotham City gone to rot. After a ten-year retirement, the Dark Knight returns with the help of a new Robin, as they take on a new generation of psychopathic criminals. But can Batman and Robin survive the fallout of an undeclared war between the world's greatest superheroes? An undisputed classic, this comic masterpiece is one of the most influential stories ever told.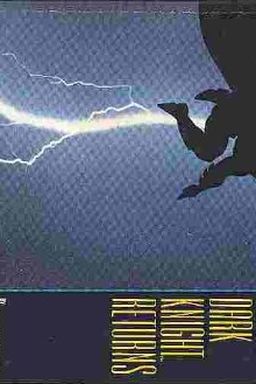 An iconic and influential comic that reinvents the legend of Batman in a near-future Gotham City. Crime runs rampant, and the retired Dark Knight is haunted by the memories of his parents' murders. But when civil society crumbles, Bruce Wayne's vigilante side breaks free. Joined by a new Robin, can they survive the coming fallout of an undeclared war between superpowers and their deadliest enemies? A must-read for fans of the caped crusader.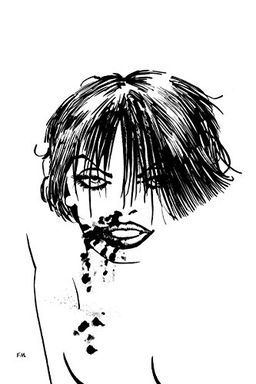 Sin City 2
A Dame to Kill For (3rd Edition)
Frank Miller
-
2010-11-02

(first published in 1993)
A clean-living photographer named Dwight McCarthy tries to avoid trouble but gets pulled back into Sin City when a girl from his past shows up in need of help. As with all Sin City tales, violence ensues.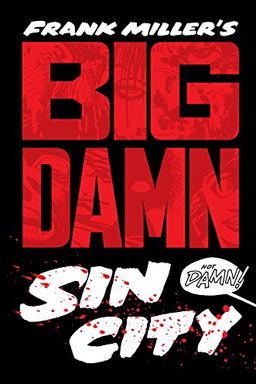 This iconic and revolutionary graphic novel series changed the face of crime fiction in the comic book industry by introducing neo-noir, bad guys, badder girls, and the baddest cars to the industry. With over 1300 pages in one monster volume, this edition includes all seven Sin City yarns written and drawn by Frank Miller himself. With larger-than-life tales of hard goodbyes, deadly dames to kill for, and brawls with yellow bastards, Big Damn Sin City is the perfect way to jump right into this biggest, baddest crime saga in comics history.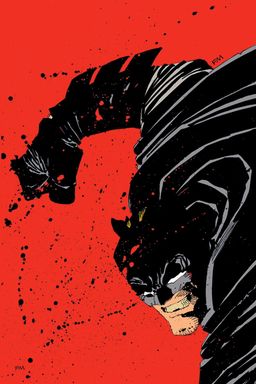 Experience the complete Dark Knight series like never before with this collector's edition slipcase set. Featuring Frank Miller's iconic The Dark Knight Returns and its sequel, The Dark Knight Strikes Again, this edition also includes a new introduction, cover, and artwork by the legendary author. Delve deeper into Miller's vision with an excerpt from his original plot for Dark Knight Returns #4. This is a must-have for any fan of graphic novels and the Batman universe.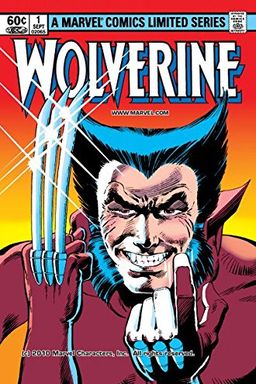 Comic legends Chris Claremont and Frank Miller bring you Wolverine's first solo series, filled with romance, intrigue, and mayhem. Join the master of mutants as he teams up with the master of ninjas in this action-packed adventure.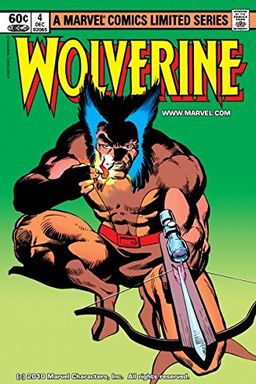 In this action-packed comic book, Wolverine faces off against his arch-nemesis Shingen in a fight to the death. But with his love for Mariko hanging in the balance, and the mysterious Yukio entering the fray, Wolverine's fate has never been more uncertain. Get ready for a thrilling ride!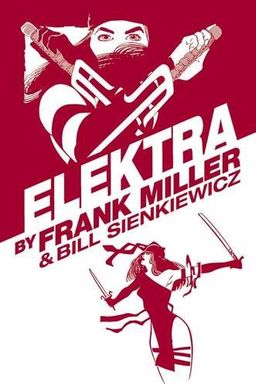 "Elektra: the ultimate assassin, ninja, and martial arts master. Once a girlfriend to Matt Murdock, her service as the Kingpin's personal bodyguard brought her into brutal conflict with her former love. This definitive collection, authored by fan-favorite Frank Miller, brings Elektra through life and death and rebirth, showcasing her most memorable solo adventures. Follow her journey through fatal duels, mysterious resurrections, and defying good and evil. This collection includes ELEKTRA: ASSASSIN, ELEKTRA LIVES AGAIN, BIZARRE ADVENTURES 28, and WHAT IF? 35."
Dark, dystopian Gotham City is overrun by corruption and psychopathic criminals, ten years after Batman's disappearance. Aged and scarred Bruce Wayne must become the Dark Knight once more, with the help of a fearless young girl as his new Robin. Frank Miller's classic Batman tale is a masterpiece, complete with bonus material, now with a fully revised translation.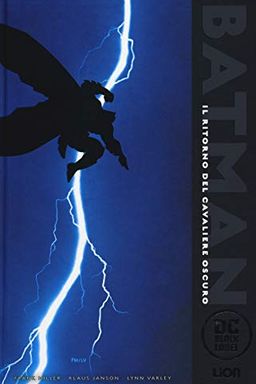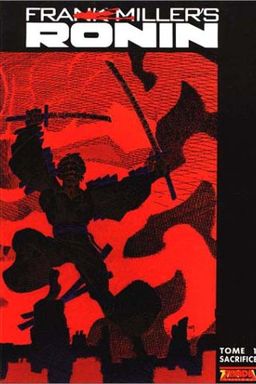 Rōnin
Frank Miller
-
1989-01-01
Batman vs. Superman by Various
Elektra Lives Again by Frank Miller
300 - the art of the film by Tara DiLullo
Frank Miller's Ronin by Frank Miller