Madeleine Roux Books
New York Times Bestselling Author of the ASYLUM series, Allison Hewitt Is Trapped, Sadie Walker Is Stranded and the upcoming House of Furies series.MADELEINE ROUX received her BA in Creative Writing and Acting from Beloit College in 2008. In the spring of 2009, Madeleine completed an Honors Term at Beloit College, proposing, writing and presenting a full-length historical fiction novel. Shortly after, she began the experimental fiction blog Allison Hewitt Is Trapped. Allison Hewitt Is Trapped quickly spread throughout the blogosphere, bringing a unique serial fiction experience to readers.Born in Minnesota, she now lives and works in Seattle, Washington.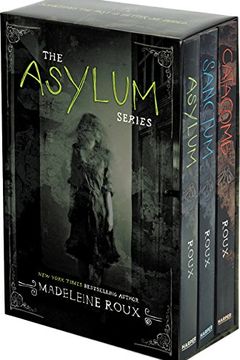 Sometimes the past is better off buried…Enter the twisted world of Madeleine Roux's New York Times bestselling Asylum series with this bone-chilling box set containing the first three novels.In Asylum, sixteen-year-old Dan discovers that his summer-program dorm used to be a psychiatric hospital—and that it's filled with secrets linking Dan and his ...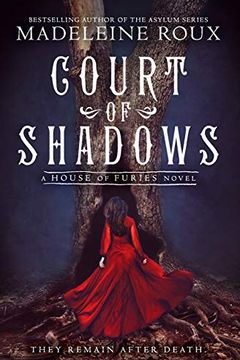 From the New York Times bestselling author of Asylum comes the second book in an all-new gothic horror series praised as "darkly delightful."*In this second book of Madeleine Roux's expansive gothic horror series, illustrations from artist Iris Compiet and chilling photographs help bring to life a world where the line between monsters and men is gh...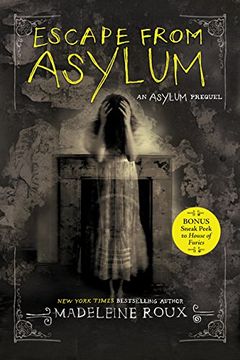 In this terrifying prequel novel to the New York Times bestselling Asylum series, a teen is wrongfully committed to the Brookline psychiatric hospital and must find a way out—before he becomes the next victim of the evil warden's experiments. With the page-turning suspense and unsettling found photographs from real asylums that led Publishers Weekl...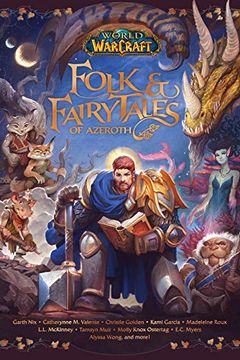 World of Warcraft
Folk & Fairy Tales of Azeroth
Steve Danuser, Kami Garcia, Christie Golden, Allison Irons, L.L. McKinney, Tamsyn Muir, E.C. Myers, Garth Nix, Molly Knox Ostertag, Madeleine Roux, Cathrynne M. Valente, Alyssa Wong
-
2021-05-25
Monsters, mystery, and magic abound in this stunning, illustrated collection of original fairy tales from the World of Warcraft universe, as told by an all-star cast of bestselling, award-winning storytellers.The power of stories is felt and known in every corner of Azeroth. From the windswept fields of the Eastern Kingdoms to the bustling city of ...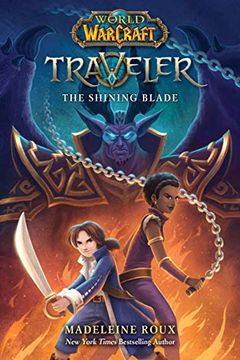 Don't miss the epic conclusion to the World of Warcraft: Traveler trilogy, brought to life by New York Times bestselling author Madeleine Roux! Aramar Thorne and Makasa Flintwill have borne their fair share of troubles. Ever since Aram's father entrusted him with an enchanted compass, Aram and Makasa have traveled the extraordinary lands of Azeroth...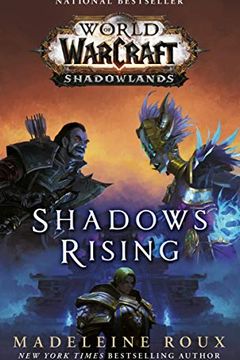 An all-new official prequel novel to Shadowlands, the next expansion for Blizzard Entertainment's legendary online game World of Warcraft "The Horde is nothing!" With those infamous words, Sylvanas Windrunner betrayed and abandoned the Horde she vowed to serve. The Dark Lady and her forces now work in the shadows as both the Horde and Alliance, inc...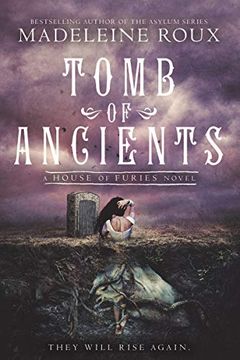 From the New York Times bestselling author of Asylum comes the final book in the creepy fantasy series. Fleeing the nightmares of Coldthistle House, Louisa and her friends have taken up in a posh new London residence. But religious zealots from the shepherd's army are flocking to the city in droves, and ominous warnings are being left on Louisa's v...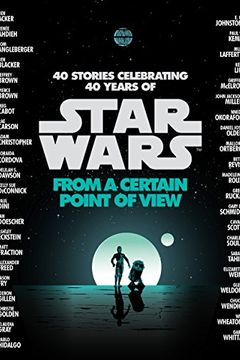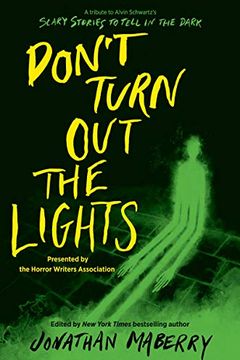 Don't Turn Out the Lights
A Tribute to Alvin Schwartz's Scary Stories to Tell in the Dark
Jonathan Maberry, R.L. Stine, Amy Lukavics, Barry Lyga, Brendan Reichs, Brenna Yovanoff, Christopher Golden, Courtney Alameda, D. J. MacHale, Josh Malerman, Kami Garcia, Madeleine Roux, Margaret Stohl, Michael Northrop, Micol Ostow, Sherrilyn Kenyon, Tananarive Due, Tonya Hurley, et al
-
2021-07-06
Featuring stories from R.L. Stine and Madeleine Roux, this middle grade horror anthology, curated by New York Times bestselling author and master of macabre Jonathan Maberry, is a chilling tribute to Alvin Schwartz's Scary Stories to Tell in the Dark.Flesh-hungry ogres? Brains full of spiders? Haunted houses you can't escape? This collection of 35 ...
In this haunting, fast-paced sequel to the New York Times bestselling photo-illustrated novel Asylum, three teens must unlock some long-buried secrets from the past before the past comes back to get them first. Featuring found photographs, many from real vintage carnivals, Sanctum is a mind-bending reading experience that blurs the lines between pa...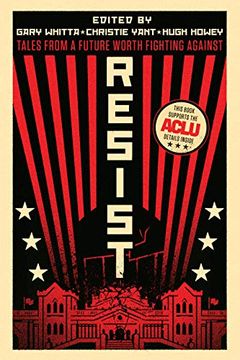 Catacomb by Madeleine Roux
House of Furies by Madeleine Roux
The Scarlets by Madeleine Roux
Allison Hewitt Is Trapped by Madeleine Roux
Reclaimed by Madeleine Roux
Sadie Walker is Stranded by Madeleine Roux
Salvaged by Madeleine Roux
The Book of Living Secrets by Madeleine Roux
Dungeons and Dragons by Madeleine Roux