Madeleine Roux Books
New York Times Bestselling Author of the ASYLUM series, Allison Hewitt Is Trapped, Sadie Walker Is Stranded and the upcoming House of Furies series.MADELEINE ROUX received her BA in Creative Writing and Acting from Beloit College in 2008. In the spring of 2009, Madeleine completed an Honors Term at Beloit College, proposing, writing and presenting a full-length historical fiction novel. Shortly after, she began the experimental fiction blog Allison Hewitt Is Trapped. Allison Hewitt Is Trapped quickly spread throughout the blogosphere, bringing a unique serial fiction experience to readers.Born in Minnesota, she now lives and works in Seattle, Washington.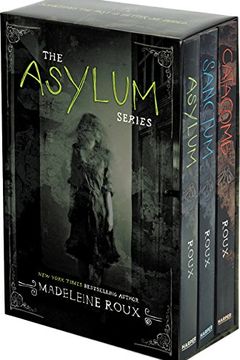 "Enter the twisted world of a bone-chilling box set containing the first three novels of Madeleine Roux's Asylum series. From exploring the secrets of a former psychiatric hospital in Asylum, to a senior road trip filled with mystery and terror in Catacomb, this series treads the line between past and present, genius and insanity. Filled with found photographs from real asylums, get ready for chilling mystery and page-turning suspense in this New York Times bestselling series."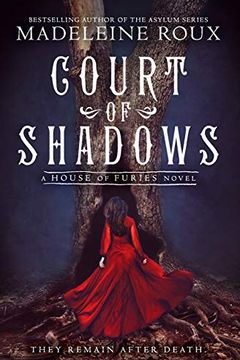 This gothic horror novel, written by a New York Times bestselling author, is the second book in a highly praised series. Set in a world where the boundary between monsters and humans is unclear, stunning illustrations and eerie photographs bring the story to life. Follow Louisa Ditton's struggle to determine her own humanity and worthiness for redemption while Mr. Morningside plans a fete that will attract human and supernatural guests alike, each with their own sense of justice. As the conflicts build, Louisa must fight for her very soul.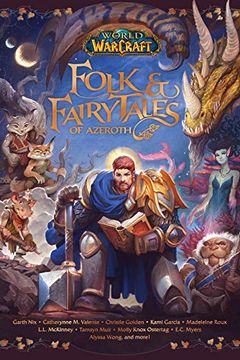 World of Warcraft
Folk & Fairy Tales of Azeroth
Steve Danuser, Kami Garcia, Christie Golden, Allison Irons, L.L. McKinney, Tamsyn Muir, E.C. Myers, Garth Nix, Molly Knox Ostertag, Madeleine Roux, Cathrynne M. Valente, Alyssa Wong
-
2021-04-14
Discover the magical and mysterious world of Azeroth through enchanting fairy tales in this beautifully illustrated collection. From bestselling and award-winning storytellers, including Garth Nix and Catherynne M. Valente, immerse yourself in the power of stories that bridge differences and inspire greatness. With lessons learned from cautionary tales and thrilling adventures, Folk and Fairy Tales of Azeroth will transport you to a world of monsters, magic, and wonder.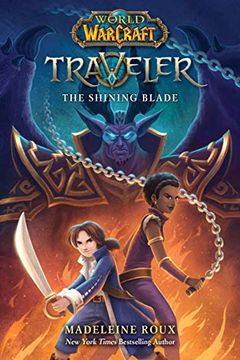 The final installment of the World of Warcraft: Traveler trilogy is a must-read for fantasy lovers! Follow Aramar Thorne and Makasa Flintwill on their quest to find the legendary Diamond Blade, while facing dangerous mercenaries and sorcerers. With a powerful band of allies by their side, including goblins, druids, and dryads, Aram and Makasa must prevent Azeroth from being plunged into eternal darkness and chaos. Written by New York Times bestselling author Madeleine Roux, and featuring stunning artwork, this epic conclusion will leave you on the edge of your seat.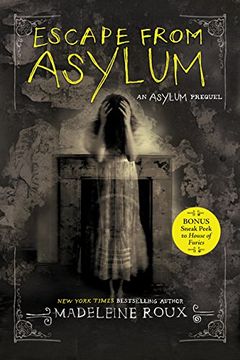 Experience the terror of the Brookline psychiatric hospital in this prequel to the Asylum series. Wrongfully committed, teen Ricky must escape before becoming a victim of the evil warden's experiments. Unsettling found photographs from real asylums and page-turning suspense make this a must-read for fans of Miss Peregrine's Home for Peculiar Children.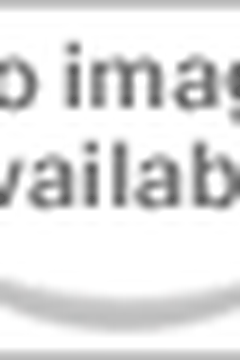 Enter the world of Dungeon Academy, where monsters and creatures train for the dark world that awaits them beyond dungeon walls. Meet Zelli, the human disguised as a minotaur, who embarks on a dangerous adventure to discover her true identity. Join her and the unlikely companions she meets along the way, and discover how humor, heart, and magic can teach us to embrace who we are, accept differences, and learn from our mistakes.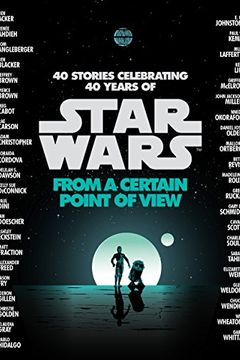 Explore the iconic Star Wars universe like never before with From a Certain Point of View. Celebrating the 40th anniversary of A New Hope, this anthology features 40 stories told by bestselling authors, talented artists, and revered voices from Star Wars' literary history. Each scene is narrated from the perspective of a minor character, offering an exciting and unique retelling of moments from the original film. From the brave X-wing pilots who helped Luke Skywalker destroy the Death Star to the hapless stormtroopers who failed to find the droids they were looking for, this anthology is a must-read for any Star Wars fan.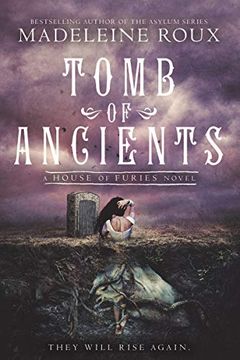 In this chilling finale to a popular fantasy series, Louisa and her friends must face an impending war between old gods and religious zealots, all while battling the increasingly strong influence of her father's spirit. To save herself, Louisa must return to Coldthistle House and strike a bargain with Mr. Morningside, embarking on a journey to the legendary Tomb of Ancients. With eerie photographs and stunning illustrations, this book brings to life a world where gods and monsters clash and no one will emerge unscathed.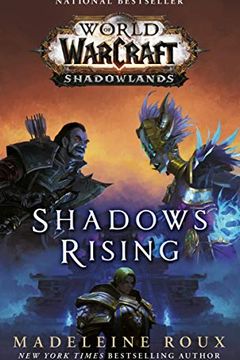 This gripping prequel novel to the next expansion for World of Warcraft, Shadowlands, follows the Horde and Alliance as they race to uncover the whereabouts of Sylvanas Windrunner. With the council of factions at a crossroads, familiar faces like Thrall and Lor'themar Theron rise to the new challenge. But when the council is derailed by an assassination attempt on a key ally, they are forced into action. As the Horde struggles to save their allies and uncover the rising threat against them, this journey will be a key turning point in rediscovering what makes the Horde strong.
The fast-paced thriller Sanctum is a mind-bending experience that blurs the lines between past and present, genius and insanity. Three traumatized teens must unlock long-buried secrets from the past before it comes back to haunt them. Featuring vintage carnival photographs, the book is perfect for fans of Miss Peregrine's Home for Peculiar Children. Join Dan, Abby, and Jordan as they lead a tour through the abandoned houses and hidden places of a town with a terrible past.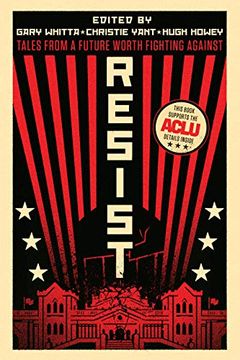 Don't Turn Out the Lights by Jonathan Maberry, R.L. Stine, Amy Lukavics, Barry Lyga, Brendan Reichs, Brenna Yovanoff, Christopher Golden, Courtney Alameda, D. J. MacHale, Josh Malerman, Kami Garcia, Madeleine Roux, Margaret Stohl, Michael Northrop, Micol Ostow, Sherrilyn Kenyon, Tananarive Due, Tonya Hurley, et al
Catacomb by Madeleine Roux
House of Furies by Madeleine Roux
The Scarlets by Madeleine Roux
Allison Hewitt Is Trapped by Madeleine Roux
Sadie Walker is Stranded by Madeleine Roux
Salvaged by Madeleine Roux
Reclaimed by Madeleine Roux
The Book of Living Secrets by Madeleine Roux