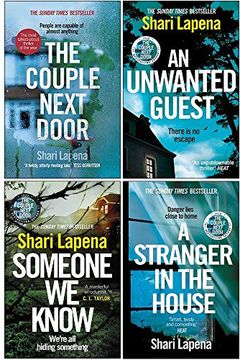 Get lost in the suspenseful world of Shari Lapena's Collection. Four books set around the mysterious and terrifying events of kidnapped children, unwanted guests, tight-knit secrets, and memory loss. You won't be able to put these page-turners down!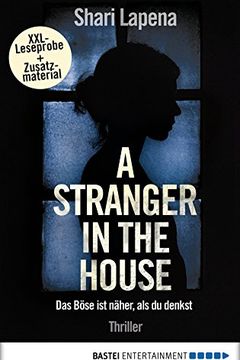 A woman is accused of murder after a mysterious accident leaves her with amnesia. As the police investigation unfolds, her husband is shocked by the suspicion while she begins to realize she may know more than she thinks. This gripping thriller is the follow-up to the English number one bestseller THE COUPLE NEXT DOOR. Download the XXL-preview and dive in!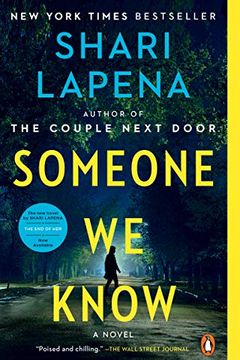 A quiet suburb is shaken when a teenager starts breaking into homes and computers, uncovering and possibly sharing neighbors' secrets. Suspicion rises and tensions reach a breaking point when a woman is found murdered. Everyone in this neighborhood has something to hide, and the extent they'll go to protect their secrets may be deadly. Prepare to discover just how far people will go to keep their darkest secrets hidden.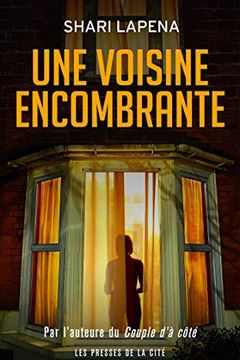 Secrets lurk behind closed doors in a quiet neighborhood in upstate New York. A teenage thief hacks into his neighbors' homes and computers to uncover their deepest, darkest secrets. When mysterious anonymous letters begin to circulate, suspicion mounts and tensions rise. What happens when some very nice people will do anything to keep their secrets safe? A murder investigation reveals that even the most unsuspecting neighbors hide dangerous secrets in this gripping and suspenseful novel.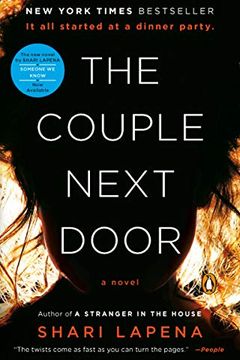 A twisty tale of lies and betrayal, this domestic suspense debut centers around a young couple and their seemingly friendly neighbors. But everything changes when a terrible crime is committed at a dinner party next door, and suspicion immediately falls on the parents. As the truth unfolds, secrets are revealed, and the family is pushed to the brink. A chilling and unnerving read that will keep you guessing until the very end.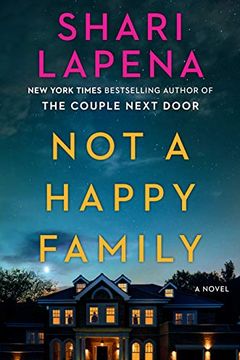 A wealthy family in upstate New York is brutally murdered after Easter dinner, and everyone - including the dead - has secrets. With millions at stake, suspicion falls on their three adult children. But were they capable of such violence, or is there a more sinister force at play? From the bestselling author of The Couple Next Door comes a chilling domestic suspense novel that will keep you guessing until the very end.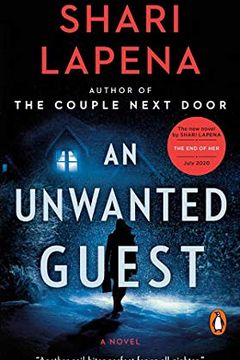 Thrilling suspense awaits readers in this twisty new bestseller. A group of guests at a cozy mountain lodge in the Catskills are snowed in during a blizzard, making for the perfect setting for a relaxing weekend getaway. But when guests start to turn up dead, it becomes evident that someone is picking them off one by one. Will anyone survive the storm and make it out alive?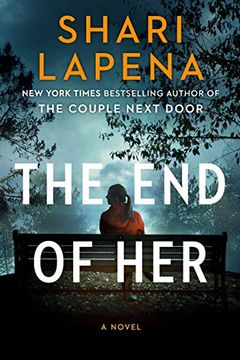 A new domestic suspense novel from a bestselling author. When a woman from her husband's past threatens to reveal old secrets, Stephanie must choose who to trust and fight to protect her family. As the situation unfolds, trust crumbles and Stephanie struggles to keep her life together amidst the chaos.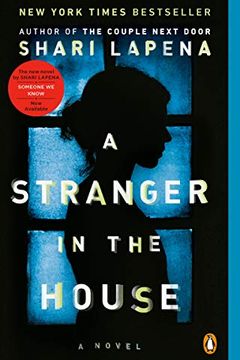 A thrilling domestic mystery about a couple living their best life until one day, the wife vanishes. Her return to the house with partial amnesia leaves the husband and police suspicious, leading them down a dangerous path full of secrets and lies they'd do anything to keep hidden.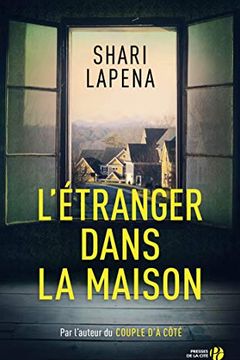 A couple's happy lives are upended when the wife goes missing without a trace. A mysterious accident lands her in the hospital, but her memory is gone. As she tries to recover, ominous clues hint that someone has been in her home and the police won't stop probing. This domestic thriller is packed with secrets and lies, revealing a twisted story that won't let go till the end.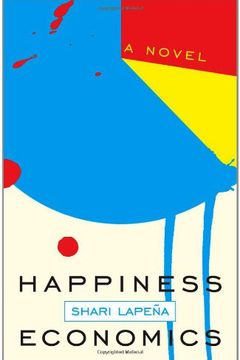 Things Go Flying by Shari Lapena