Sophie Anderson Books
Sophie Anderson grew up with stories in her blood, from her mother, who is a writer, to her Prussian grandmother, whose own storytelling inspires Sophie's novels.Born in Swansea but now living in the Lake District with her family, Sophie enjoys the freedom of homeschooling her four children, fell-walking and daydreaming.Sophie's bestselling novels have been shortlisted for the CILIP Carnegie Medal, the Waterstones Children's Book Prize, the Blue Peter Book Award, the British Book Awards' Children's Fiction Book of the Year, and the Branford Boase Award. Her book The Girl who Speaks Bear won the Indie Book Awards Children's Fiction Book of the Year.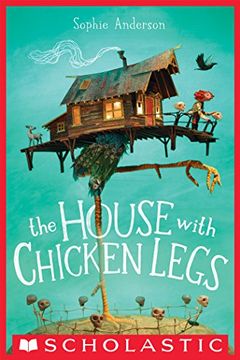 A 12-year-old girl named Marinka longs for a human companion, but her grandmother is a Yaga who guides the dead into the afterlife, and they live in a house that wanders all over the world. Marinka is being trained to be a Yaga, which means she has no school, no parties, and no playmates. When Marinka has the chance to make a real friend, it leads to her beloved grandmother disappearing, and Marinka must embark on a dangerous journey to find her. This debut novel is filled with whimsy, humor, and adventure that will captivate your heart.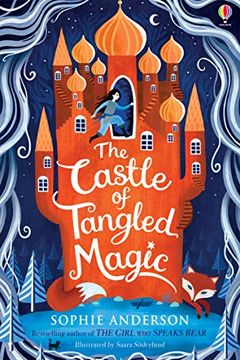 A 12-year-old girl named Olia has a special bond with Castle Mila, where her parents work as caretakers. The castle is full of secrets and countless rooms, but a violent storm threatens to destroy it. While taking cover, Olia discovers a network of secret rooms that hide the truth about the castle's past and who's trying to destroy it. Magic and whimsy meet in this captivating book by acclaimed author Sophie Anderson, perfect for fans of Howl's Moving Castle.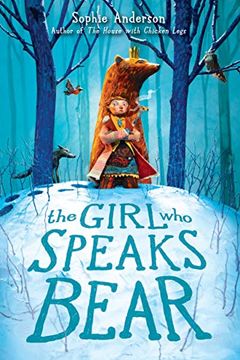 Embark on a magical adventure with 12-year-old Yanka, a girl with unusual size and strength who dreams of discovering who she really is. When she wakes up one day with bear legs, Yanka leaves her village to find the truth about her past. Alongside her trusty pet weasel, Mousetrap, Yanka ventures into the Snow Forest where she discovers the fantastic stories she once heard are true. But dangers lurk deep in the forest, and Yanka must be careful if she hopes to uncover the truth about herself before it's too late.