T. Kingfisher Books
T. Kingfisher is the vaguely absurd pen-name of Ursula Vernon. In another life, she writes children's books and weird comics, and has won the Hugo, Sequoyah, and Ursa Major awards, as well as a half-dozen Junior Library Guild selections.This is the name she uses when writing things for grown-ups.When she is not writing, she is probably out in the garden, trying to make eye contact with butterflies.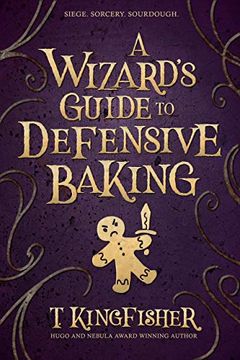 Fourteen-year-old Mona isn't like the wizards charged with defending the city. She can't control lightning or speak to water. Her familiar is a sourdough starter and her magic only works on bread. She has a comfortable life in her aunt's bakery making gingerbread men dance.But Mona's life is turned upside down when she finds a dead body on the bake...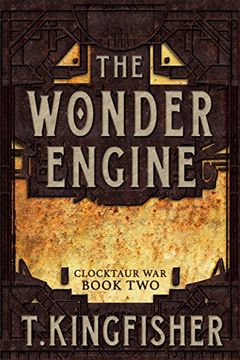 Pull three people out of prison--a disgraced paladin, a convicted forger, and a heartless assassin. Give them weapons, carnivorous tattoos, and each other. Point them at the enemy. What could possibly go wrong? In the sequel to CLOCKWORK BOYS, Slate, Brenner, Caliban and Learned Edmund have arrived in Anuket City, the source of the mysterious Clock...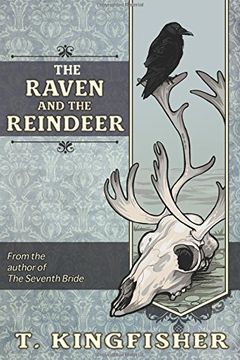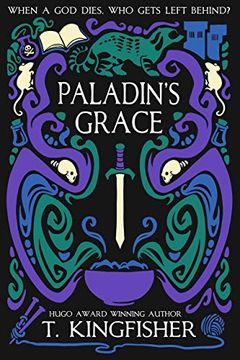 Stephen's god died on the longest day of the year…Three years later, Stephen is a broken paladin, living only for the chance to be useful before he dies. But all that changes when he encounters a fugitive named Grace in an alley and witnesses an assassination attempt gone wrong. Now the pair must navigate a web of treachery, beset on all sides by s...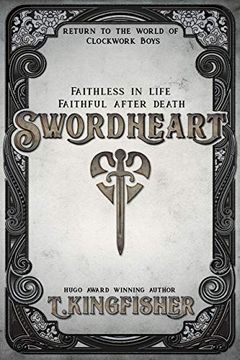 Halla is a housekeeper who has suddenly inherited her great-uncle's estate... and, unfortunately, his relatives. Sarkis is an immortal swordsman trapped in a prison of enchanted steel. When Halla draws the sword that imprisons him, Sarkis finds himself attempting to defend his new wielder against everything from bandits and roving inquisitors to he...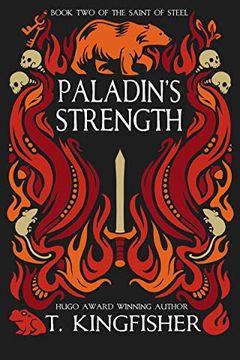 He's a paladin of a dead god, tracking a supernatural killer across a continent. She's a nun from a secretive order, on the trail of the raiders who burned her convent and kidnapped her sisters.When their paths cross at the point of a sword, Istvhan and Clara will be pitched headlong into each other's quests, facing off against enemies both living ...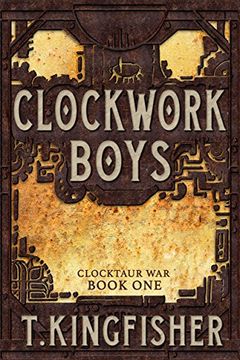 A paladin, an assassin, a forger, and a scholar ride out of town. It's not the start of a joke, but rather an espionage mission with deadly serious stakes. T. Kingfisher's new novel begins the tale of a murderous band of criminals (and a scholar), thrown together in an attempt to unravel the secret of the Clockwork Boys, mechanical soldiers from a ...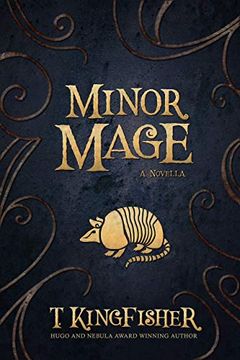 Oliver was a very minor mage. His familiar reminded him of this several times a day.He only knew three spells, and one of them was to control his allergy to armadillo dander. His attempts to summon elementals resulted in nosebleeds, and there is nothing more embarrassing than having your elemental leave the circle to get you a tissue, pat you comfo...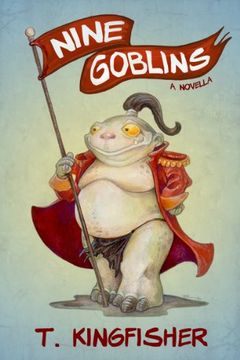 When a party of goblin warriors find themselves trapped behind enemy lines, it'll take more than whining (and a bemused Elven veterinarian) to get them home again.Nine Goblins is a novella of low...very low...fantasy. When a party of goblin warriors find themselves trapped behind enemy lines, it'll take more than whining (and a bemused Elven veteri...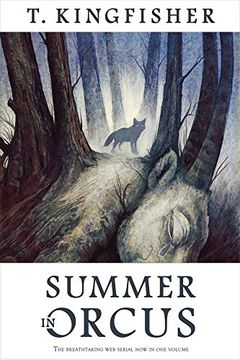 When the witch Baba Yaga walks her house into the backyard, eleven-year-old Summer enters into a bargain for her heart's desire. Her search will take her to the strange, surreal world of Orcus, where birds talk, women change their shape, and frogs sometimes grow on trees. But underneath the whimsy of Orcus lies a persistent darkness, and Summer fin...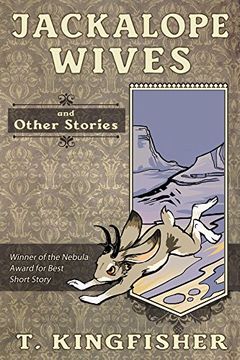 Bryony and Roses by T. Kingfisher
Toad Words And Other Stories by T. Kingfisher
The Halcyon Fairy Book by T. Kingfisher
Fantasy Magazine, October 2014 by Fantasy Magazine, Cat Rambo, Terri Windling, Nalo Hopkinson, Delia Sherman, Carol Emshwiller, Emma Bull, T. Kingfisher, Kat Howard, Sofia Samatar
Nettle & Bone by T. Kingfisher
Apex Magazine Issue 104 by Lila Bowen, Nick Mamatas, Cassandra Khaw, T. Kingfisher, Nisi Shawl, Amanda Saldaña, Chi Hui, Shawn Pryor, Damien Angelica Walters
Uncanny Magazine Issue 17 by Lynne M. Thomas, Seanan McGuire, Kat Howard, Maurice Broaddus, Mary Robinette Kowal, Cassandra Khaw, T. Kingfisher, Aliette de Bodard, Sarah Gailey
The Long List Anthology by Annie Bellet, Ken Liu, Amal El-Mohtar, Eugie Foster, Yoon Ha Lee, Elizabeth Bear, Aliette de Bodard, Scott Lynch, Rachel Swirsky
Hinter Dornenhecken und Zauberspiegeln by Christian Handel, Julia Adrian, Susanne Gerdom, Kate Forsyth, Nina Blazon, Seanan McGuire, Nina Bellem, Mara Lang, T. Kingfisher, Tanja Kinkel, Diana Menschig, Christoph Marzi, Anna Milo, Fabienne Siegmund, Katrin Solberg, Björn Springorum, Susan Wade, Juliet Marillier
Uncanny Magazine Issue 25 by Lynne M Thomas, Isabel Yap, T. Kingfisher, Naomi Kritzer, Monica Valentinelli, Cassandra Khaw, Sofia Samatar, Beth Cato, Diana M Pho
The Mythic Dream by John Chu, Leah Cypess, Indrapramit Das, Amal El-Mohtar, Jeffrey Ford, Sarah Gailey, Carlos Hernandez, Kat Howard, Stephen Graham Jones, T. Kingfisher, Ann Leckie, Carmen Maria Machado, Arkady Martine, Seanan McGuire, Naomi Novik, Rebecca Roanhorse, Alyssa Wong, J.Y. Yang
The Seventh Bride by T. Kingfisher
The Hollow Places by T. Kingfisher
Uncanny Magazine Issue 36 by T. Kingfisher, Samantha Mills, Kenneth Schneyer, Lavie Tidhar, Marie Brennan, James Yu, P. Djèlí Clark
The Twisted Ones by T. Kingfisher