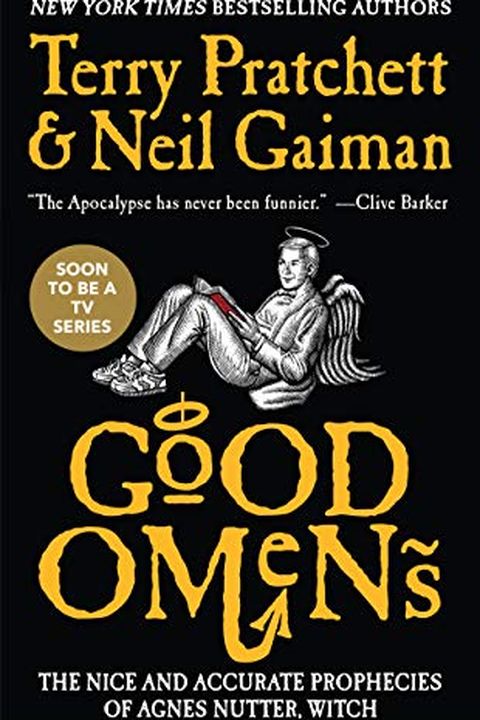 Good Omens
The Nice and Accurate Prophecies of Agnes Nutter, Witch (Cover may vary)
Neil Gaiman
Armageddon only happens once, you know. They dont let you go around again until you get it right.People have been predicting the end of the world almost from its very beginning, so its only natural to be sceptical when a new date is set for Judgement Day. But what if, for once, the predictions are right, and the apocalypse really is due to arrive n...
Publish Date
2006-11-28T00:00:00.000Z
2006-11-28T00:00:00.000Z
First Published in 1990
Similar Books
27
Recommendations
@stephenmalovski Not necessary but the book is great!     
–
source
@TheTwoHeadedBoy @GoodOmensPrime @neilhimself I love the book so much. Re-read it in preparation.     
–
source
If you're gonna steal, @neilhimself, steal from the best! That book was a huge influence on me. Can't WAIT to see the show. (And the admiration is mutual, sir). @GoodOmensPrime #SPNFamily     
–
source