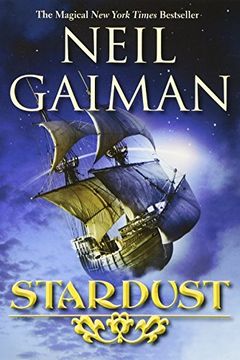 Embark on a magical adventure through a dangerous and fantastical world in search of a fallen star. Tristran Thorn, a resident of the tiny town of Wall, vows to retrieve the star to win the hand of his beloved Victoria Forester. But the journey takes him beyond the imposing town wall and into a world that is full of unknown terrors and wonders. Get lost in the imaginative storytelling of this captivating tale.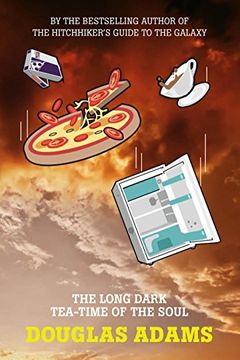 In "Long Dark Tea-Time Of The Soul," holistic detective Dirk Gently investigates a mysterious explosion at Heathrow Airport that's been deemed an act of God. As he uncovers the truth behind the incident, he also delves into the strange case of his latest client, whose head is found spinning atop a hit record. With the help of his wit and deductive skills, Gently navigates through the chaos and turmoil of the universe to solve these puzzling mysteries.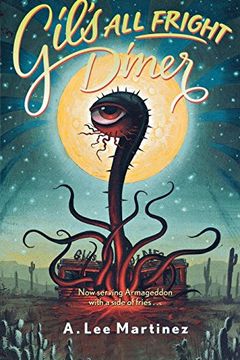 Zombie attacks, vampire and werewolf hunters, and a diner owner seeking help for her supernatural problems make for an exciting and hilarious adventure in this blood-soaked, laugh-out-loud novel. As Duke and Earl navigate through the eerie town of Rockwood, they'll encounter all sorts of spooky obstacles, including undead cattle and an amorous ghost. And with the fate of the world hanging in the balance, they'll need to use all their supernatural abilities to save the day. Gil's All Fright Diner is a gore-filled, sexy, and side-splitting romp that horror fans won't want to miss.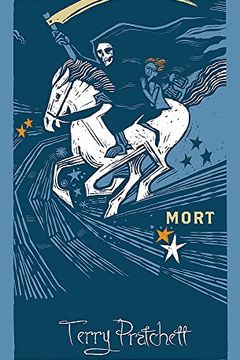 This humorous book explores life and death in the Discworld, a flat planet supported by elephants on the back of a giant turtle. Death himself offers Mort a job as his apprentice, but Mort soon learns that being Death's protégé is not without its challenges, especially when love enters the picture.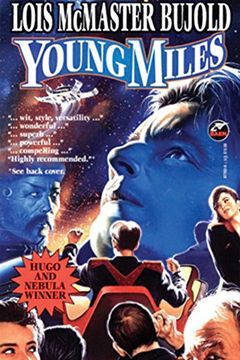 Omnibus edition containing The Warrior's Apprentice, The Mountains of Mourning, and The Vor Game...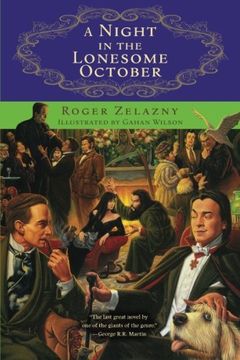 Join the loyal dog Snuff and his knife-wielding master Jack as they collect grisly ingredients for an unearthly rite in the dark and mysterious streets of 19th-century London. But they're not alone – a host of participants, human and not, are preparing for the dread night. As Snuff tracks the Players and keeps Things at bay, he stays one step ahead of the Great Detective's knowledge. A Night in the Lonesome October is a darkly entertaining and original blend of horror, humor, mystery, and fantasy that many consider to be the best book from the fantasy master Roger Zelazny.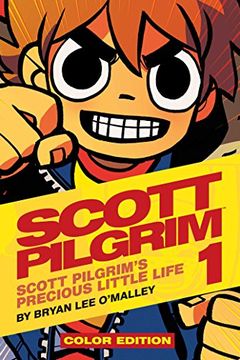 A 23-year-old musician named Scott Pilgrim is living the dream - he's dating a high school girl, in a band, and "between jobs." But his perfect life takes an unexpected turn when Ramona Flowers, a rollerblading delivery girl, shows up in his dreams and at parties. Suddenly, Scott finds himself battling Ramona's seven evil ex-boyfriends. Get ready for a wild ride with Scott Pilgrim's Precious Little Life.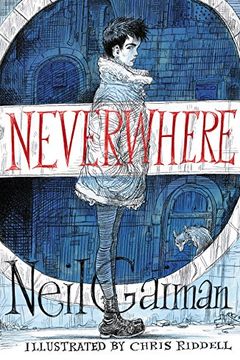 Explore the mysterious underworld of London filled with saints, monsters, angels, and more, in this illustrated edition of a timeless classic. Follow Richard Mayhew as he discovers a hidden world beneath the city, after a single act of kindness leads him down a path unlike any other. Prepare to be enchanted and unnerved in equal measure with Neverwhere.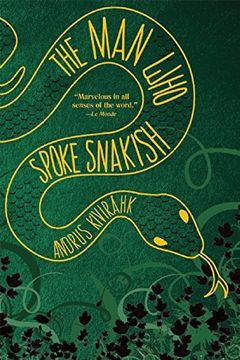 Discover a fantastical version of medieval Estonia in this imaginative and moving story. Follow Leemet, the last speaker of the ancient tongue of snakish, tasked with preserving ancient traditions in the face of modernity. With lothario bears, a giant louse, a legendary flying frog, and more, this novel is perfect for fans of David Mitchell, Sjón, and Terry Pratchett.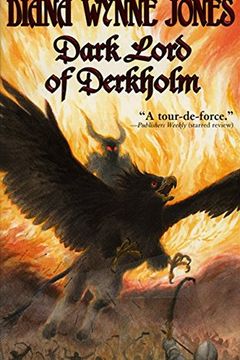 Enter a world where tourism isn't always welcomed. For forty years, Mr. Chesney's Pilgrim Parties have been destroying Wizard Derk's world through packaged excursions. When Derk is forced to play the role of Dark Lord in order to save his own land, he's determined to put an end to the sinister tourist industry for good. Will Derk be able to lead his minions to victory against the Forces of Good and stop Mr. Chesney's evil plans once and for all?
Lamb Gospel According to Biff Christs Childhood Pal by
Equal Rites by Terry Pratchett
The Amulet of Samarkand by Jonathan Stroud
Ella Enchanted by Gail Carson Levine
The Color of Magic by Terry Pratchett
The Epic Crush of Genie Lo by F. C. Yee
Dirk Gently's Holistic Detective Agency by Douglas Adams
John Dies at the End by David Wong
The Eyre Affair by Jasper Fforde
Jonathan Strange & Mr Norrell by Susanna Clarke
Practical Demonkeeping by Christopher Moore
The Gospel of Loki by Joanne M. Harris
Fair Peril by Nancy Springer
One Hundred Apocalypses and Other Apocalypses by Lucy Corin
Space Opera by Catherynne M. Valente