Veronica Belmont
Recommended Books
Veronica Ann Belmont is an online media personality. She was formerly the co-host of the Revision3 show Tekzilla alongside Patrick Norton. Belmont was the co-host of the former TWiT.tv gaming show Game On! along with Brian Brushwood, and the former host of the monthly PlayStation 3-based video on demand program Qore.
Sort by
Latest Recommendations First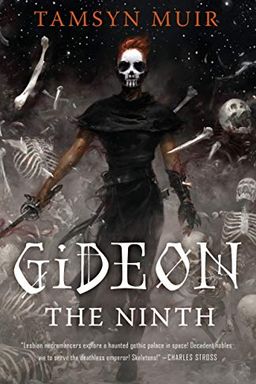 In "Gideon the Ninth," the Emperor needs necromancers and the Ninth Necromancer needs a swordswoman. Gideon is ready to escape her life of servitude and reanimated corpse future, but her nemesis won't set her free without a service. If Harrowhark succeeds in a deadly trial, she'll become an immortal, but she needs Gideon's sword to survive. Will they succeed and become all-powerful servants of the Resurrection, or will their plan die with the Ninth House?
This was my favorite book of 2020 so far, get it!!!     
–
source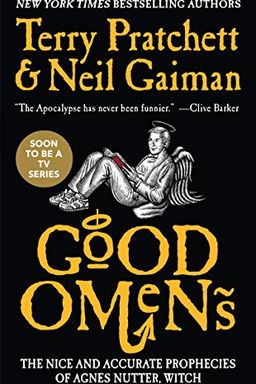 Good Omens
The Nice and Accurate Prophecies of Agnes Nutter, Witch (Cover may vary)
Get ready for the end of the world in this witty tale of Armageddon. When the apocalypse is predicted to arrive next Saturday, an angel and a demon must team up to prevent it, all while searching for the misplaced Antichrist. With a blend of humor and satire, this book will keep you entertained until the very end.
@stephenmalovski Not necessary but the book is great!     
–
source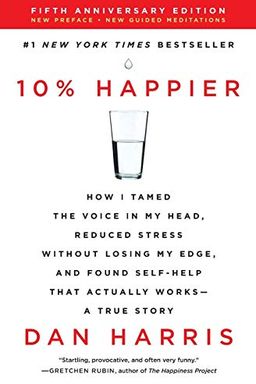 10% Happier
How I Tamed the Voice in My Head, Reduced Stress Without Losing My Edge, and Found Self-Help That Actually Works--A True Story
Discover the power of meditation in this captivating exploration of self-help, neuroscience, and spirituality. Follow one man's journey as he navigates panic attacks, hypercompetitiveness, and a quest for inner peace. From a disgraced pastor, to a self-help guru, to brain scientists, this book delves into a variety of perspectives on the human mind. In the end, the author discovers the surprising benefits of meditation, and shares how it can transform anyone's life.
Made me totally rethink mindfulness and meditation.     
–
source