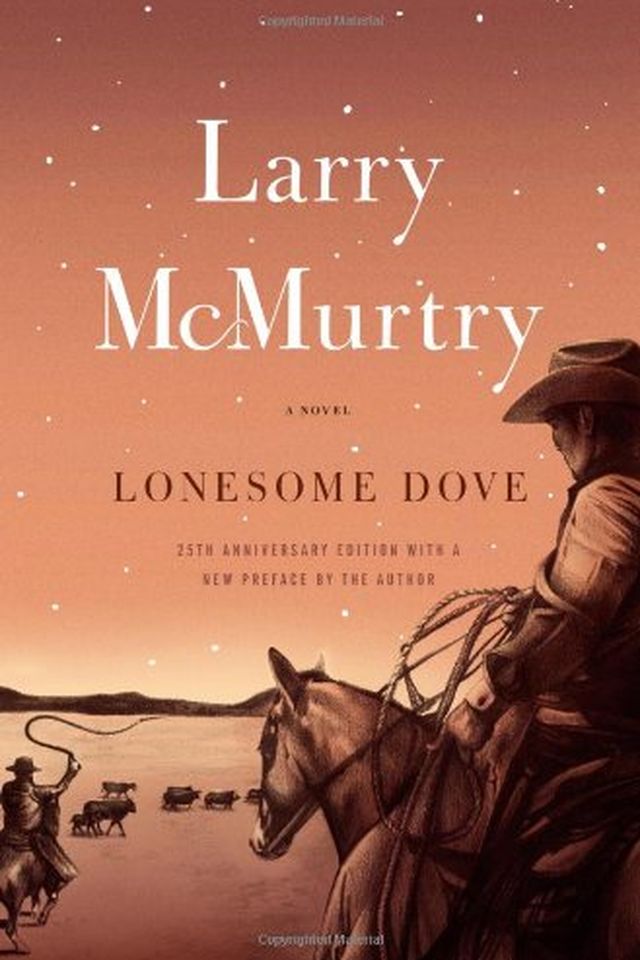 Lonesome Dove
Lonesome Dove Series
A Novel
Larry McMurtry
Experience the majestic beauty of the American wilderness through a captivating love story and epic adventure in Lonesome Dove. Follow a cast of unforgettable characters - including heroes, outlaws, and ladies - as they journey through the last wild frontier in Texas. With rich authenticity and masterful writing, this Pulitzer Prize-winning classic is a timeless masterpiece that will make you laugh, weep, and remember.
Publish Date
1999-10-01T00:00:00.000Z
1999-10-01T00:00:00.000Z
First Published in 1985
Recommendations
@ColinHanks One of my favorite books growing up     
–
source
Lonesome Dove. Perfect book. Ok. That was fun, folks. Be kind to each other. Later.     
–
source
Larry McMurtry has just passed away. What a great book is Lonesome Dove...     
–
source