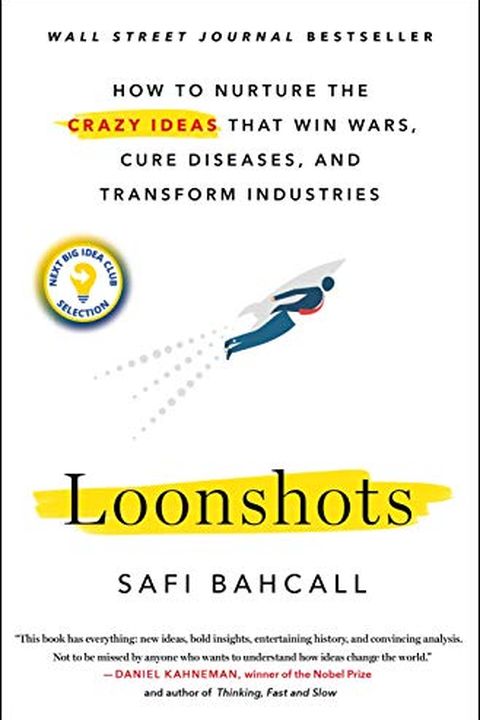 Loonshots
How to Nurture the Crazy Ideas That Win Wars, Cure Diseases, and Transform Industries
Safi Bahcall
What do James Bond and Lipitor have in common? What can we learn about human nature and world history from a glass of water?In Loonshots, physicist and entrepreneur Safi Bahcall reveals a surprising new way of thinking about the mysteries of group behavior that challenges everything we thought we knew about nurturing radical breakthroughs.Drawing o...
Publish Date
2019-03-19T00:00:00.000Z
2019-03-19T00:00:00.000Z
Recommendations
A key to understanding why Silicon Valley culture is changing the world.     
–
source
@SafiBahcall Such a great book. I never read anything quite like it. And it is true to who you are. I disagree with some of it. Who cares? I even love the parts I want to argue with.     
–
source
@YuriyYarovoy of course. @SafiBahcall 's book is a classic     
–
source