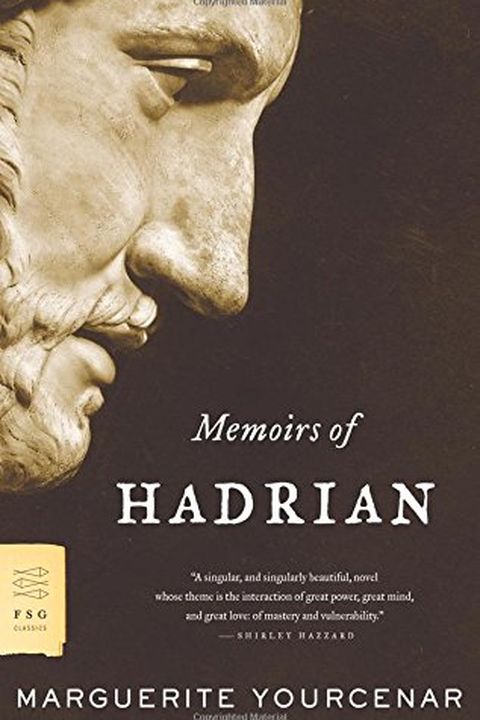 Memoirs of Hadrian
Marguerite Yourcenar
Both an exploration of character and a reflection on the meaning of history, Memoirs of Hadrian has received international acclaim since its first publication in France in 1951. In it, Marguerite Yourcenar reimagines the Emperor Hadrian's arduous boyhood, his triumphs and reversals, and finally, as emperor, his gradual reordering of a war-torn worl...
Publish Date
2005-05-18T00:00:00.000Z
2005-05-18T00:00:00.000Z
First Published in 1951
Recommendations
The best books I read this year. Thanks @austinkleon and @susanorlean and among others. If you want reading recommendations, sign up for the reading list email at Can't believe it is in its tenth year.     
–
source
MEMOIRS OF HADRIAN, by Marguerite Yourcenar, is a brilliant book even almost 70 years after publication.     
–
source