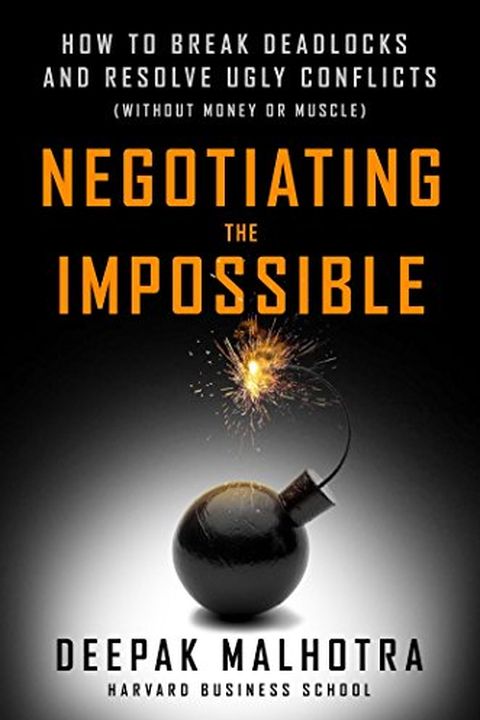 Negotiating the Impossible
How to Break Deadlocks and Resolve Ugly Conflicts (without Money or Muscle)
Deepak Malhotra
Negotiating the Impossible guides readers through deadlock with practical advice, and shares stories of successful negotiation to make the hopeless feel hopeful!Some negotiations are easy. Others are more difficult. And then there are situations that seem completely hopeless. Conflict is escalating, people are getting aggressive, and no one is will...
Publish Date
2018-06-19T00:00:00.000Z
2018-06-19T00:00:00.000Z
Recommendations
If you want to be a world class big deal negotiator, make sure you pick up "Negotiating The Impossible" by @Prof_Malhotra, best book on the subject by far.     
–
source
By far-and-away, the best advice I've ever received on negotiating came from @Prof_Malhotra. His book "Negotiating the Impossible" is now in paperback and is a bible for creating win-win deals. It is a must-read!     
–
source