Sort by
Latest Recommendations First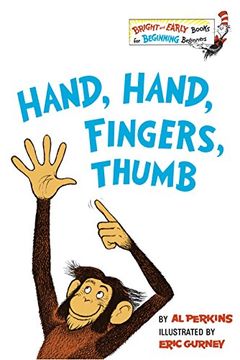 Illus. in full color. A madcap band of dancing, prancing monkeys explain hands, fingers, and thumbs to beginning readers....
@goldman That book is the best. I can still spit those verses 9 years later 😂     
–
source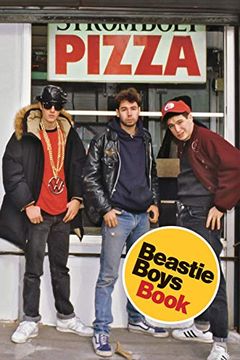 Take a deep dive into the story of one of the most unique bands in music history with Beastie Boys Book. Written by band members ADROCK and Mike D, and featuring contributions from Amy Poehler, Colson Whitehead, Spike Jonze, and more, this panoramic experience covers the band's unlikely journey from New York City hardcore punk to global hip hop sensation. With revealing and funny accounts of their collaborations, albums, and activism, this book also includes rare photos, illustrations, a cookbook by chef Roy Choi, a graphic novel, mixtape playlists, and other exciting surprises. Get ready to discover the inescapable and indelible influence of Beastie Boys on popular culture.
Have been listening to The Beastie Boys Book audiobook— it is incredible. Uses the medium in a great way: amazing narrators like Chuck D, John Stewart, Snoop, Will Farrell, Wanda Sykes, Spike Jonez, Steve Buscemi, Rachel Maddow, Amy Pohler, Nas, Bobby Cannavale and a ton more.     
–
source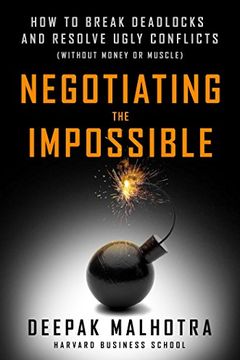 Discover the art of negotiation with practical advice and real-life stories in this award-winning book. Harvard professor Deepak Malhotra shares tactics for breaking deadlocks and resolving conflicts, using examples such as the drafting of the US Constitution and ending disputes in the NFL and NHL. Whether negotiating job offers, resolving business disputes or even negotiating with children, learn how to engage with others in a way that leads to better understandings and agreements.
By far-and-away, the best advice I've ever received on negotiating came from @Prof_Malhotra. His book "Negotiating the Impossible" is now in paperback and is a bible for creating win-win deals. It is a must-read!     
–
source