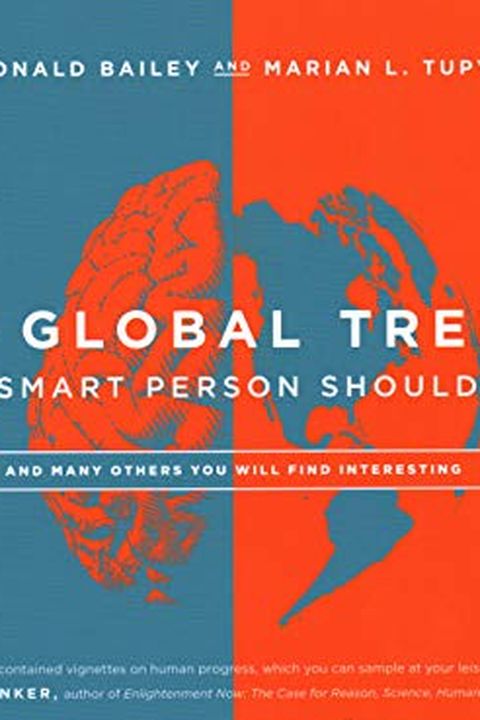 Ten Global Trends Every Smart Person Should Know
And Many Others You Will Find Interesting
Ronald Bailey
Discover the truth about the world's major trends with this eye-opening book. Contrary to popular belief, the world is not getting worse. With data showcasing falling fertility rates, reduced global poverty, and expanding forests since 1982, author Ronald Bailey shows readers the facts about our planet's most significant trends. Although problems like climate change and declining wildlife populations still persist, reading this book will provide insight into the world's true state and provide inspiration for positive change.
Publish Date
2020-08-31T00:00:00.000Z
2020-08-31T00:00:00.000Z
Recommendations
Everyone should have this book.     
–
source
If you like statistics & predictions, get yourself a copy of this book. 👇🏽     
–
source
These two books should be required reading in high school There is so much about the world that needs fixing, and those issues get their due attention But there are so many REMARKABLE improvements in the quality of human life, too The optimist framing is invaluable     
–
source