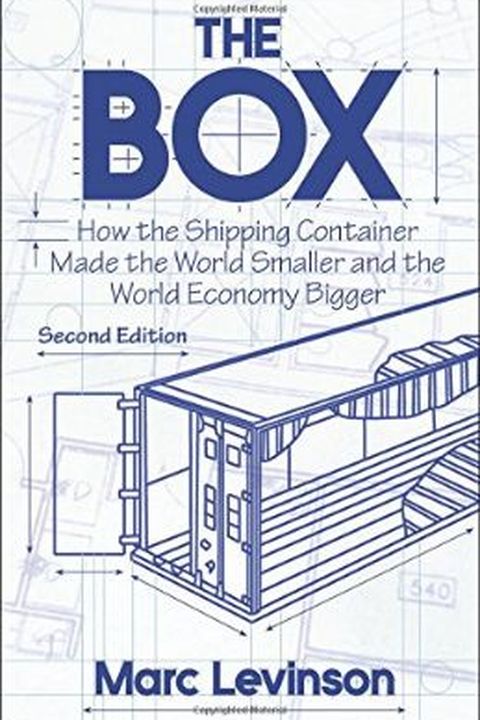 The Box
How the Shipping Container Made the World Smaller and the World Economy Bigger - Second Edition with a new chapter by the author
Marc Levinson
In April 1956, a refitted oil tanker carried fifty-eight shipping containers from Newark to Houston. From that modest beginning, container shipping developed into a huge industry that made the boom in global trade possible. "The Box" tells the dramatic story of the container's creation, the decade of struggle before it was widely adopted, and the s...
Publish Date
2016
April 4
First Published in 2006
Recommendations
Mostly about globalization, but there is also a larger story here that touches on business and philanthropy more broadly.     
–
source
@sarahookr Slight side note. If you want a great book about the invention of the shipping container and what impacts it had across many industries, I highly recommend "The Box: How the Shipping Container Made the World Smaller and the World Economy Bigger" by Marc Levinson.     
–
source
He's one of us entrepreneurs who would absolutely be on your podcast if he would be alive right now because he spent the first money out of college on buying a truck. He started a trucking company and tried to get things shipped across the country or even to Europe and realized we can make the most efficient trucking system, or the train guys have the most efficient trains, and the boat guys have ships all over the world...      
–
source