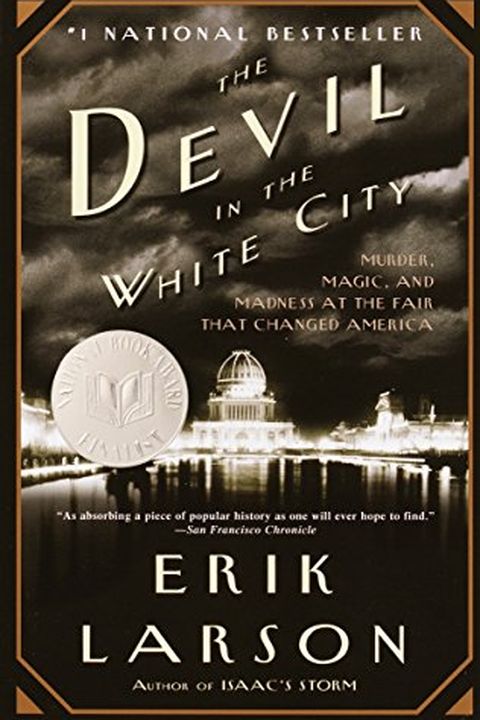 The Devil in the White City
Murder, Magic, and Madness at the Fair That Changed America
Erik Larson
Author Erik Larson imbues the incredible events surrounding the 1893 Chicago World's Fair with such drama that readers may find themselves checking the book's categorization to be sure that 'The Devil in the White City' is not, in fact, a highly imaginative novel. Larson tells the stories of two men: Daniel H. Burnham, the architect responsible for...
Recommendations
Here are some books that I very much enjoyed while on my press tour and my post tour collapse...     
–
source
@cmclymer He is one of the greatest writers alive today. I recommend ALL of books, esp the Devil in the White City.     
–
source
Thunderstruck, The Devil in the White City, and In the Garden of Beasts by @exlarson Longitude & Galileo's Daughter by Dava Sobel     
–
source