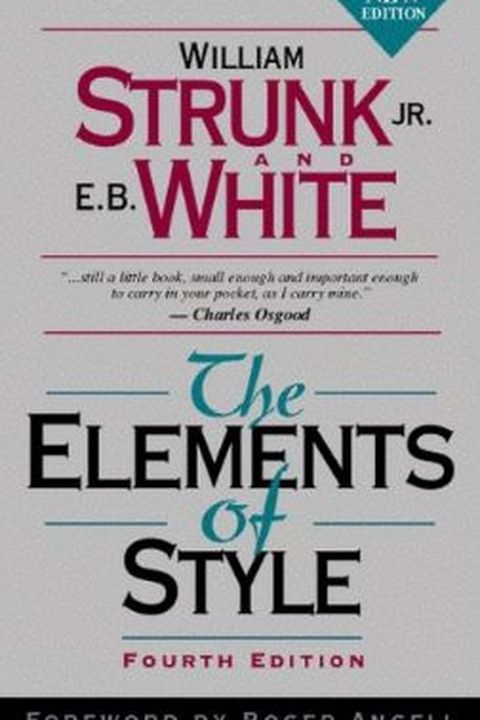 The Elements of Style
William Strunk Jr.
'The Elements of Style' (1918), by William Strunk, Jr., is an American English writing style guide. It is the best-known, most influential prescriptive treatment of English grammar and usage, and often is required reading and usage in U.S. high school and university composition classes. This edition of 'The Elements of Style' details eight elementa...
Publish Date
1999
August 1
First Published in 1918
Recommendations
I reread it every year. It's a great book.     
–
source
If you consider programming to be a subset of writing, and I certainly do, then you would also do well to read Elements of Style and On Writing Well. I've found reading those made me a better programmer as well.     
–
source
The most frequently gifted book is The Elements of Style because I like good writing.     
–
source