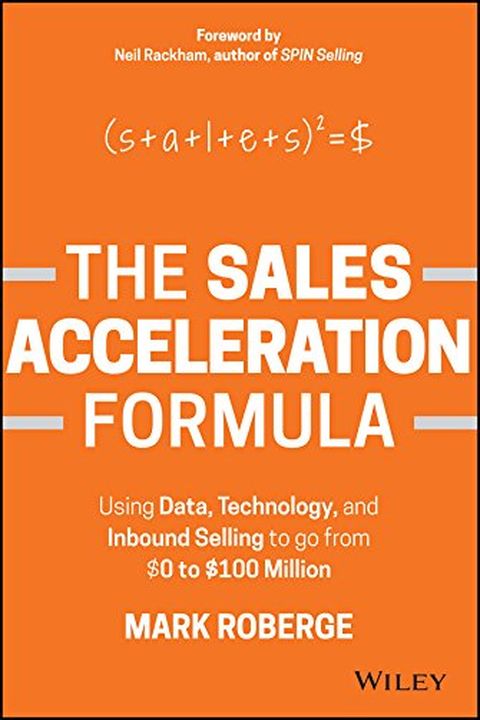 The Sales Acceleration Formula
Using Data, Technology, and Inbound Selling to go from $0 to $100 Million
Mark Roberge
Discover the metrics-driven approach to scaling your sales team from $0 to $100 million in annualized revenue with this book. Written by a software expert who used this method to achieve success at HubSpot, this guide is perfect for entrepreneurs, CEOs, and sales leaders looking for practical advice on building a successful sales team. Inside, you'll learn how to hire, train, and manage salespeople, generate leads, develop sales leaders, and much more using a scientific approach that works. This is a must-read for anyone striving to build that next $100 million business.
Publish Date
2015-02-03T00:00:00.000Z
2015-02-03T00:00:00.000Z
Recommendations
@elhassaniyy Here's my some of my favorite sales books.     
–
source
Yep, it's true! If you are building a Real Estate business of any sort, then you are doing Sales! Everybody seems to have overlooked this awesome Sales Training book, which is why I'm recommending it. #I-Read-It-In-2015 -- #WrittenByAHubspotEmployee #Filled-With-Gems     
–
source