Sort by
Latest Recommendations First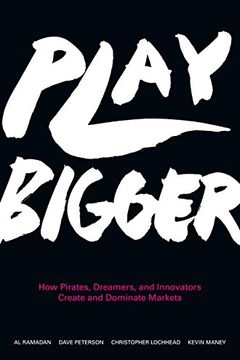 Play Bigger
How Pirates, Dreamers, and Innovators Create and Dominate Markets
Discover the groundbreaking discipline of category design in this farsighted guide by the founders of a respected Silicon Valley advisory firm. Through data analysis and interviews with category kings like Amazon and Uber, Play Bigger reveals how defining a new market category, and dominating it over time, is the key to building a legendary company. This discipline applies to every industry and even personal careers, and can create new demand where none existed by conditioning customers' expectations and buying habits. Transform your business with Play Bigger.
While this is not a book on Real Estate, it still was an awesomely informative read for me. The 4 authors of the book certainly play in the Big Leagues and they share their most secretive tips that they build into their $100 million dollar clients businesses. #PlayItBigger     
–
source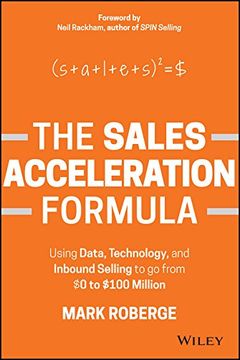 Discover the metrics-driven approach to scaling your sales team from $0 to $100 million in annualized revenue with this book. Written by a software expert who used this method to achieve success at HubSpot, this guide is perfect for entrepreneurs, CEOs, and sales leaders looking for practical advice on building a successful sales team. Inside, you'll learn how to hire, train, and manage salespeople, generate leads, develop sales leaders, and much more using a scientific approach that works. This is a must-read for anyone striving to build that next $100 million business.
Yep, it's true! If you are building a Real Estate business of any sort, then you are doing Sales! Everybody seems to have overlooked this awesome Sales Training book, which is why I'm recommending it. #I-Read-It-In-2015 -- #WrittenByAHubspotEmployee #Filled-With-Gems     
–
source