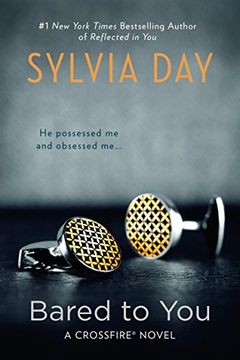 An unforgettable tale of obsessive love and desire, this global phenomenon follows the enthralling relationship between flawed characters Gideon and the protagonist. As they navigate their demons and desires, their bond transforms them in unexpected ways. Don't miss this provocative novel from a #1 New York Times bestselling author.
A reserved flight attendant, Bianca, meets billionaire hotel owner James Cavendish and immediately finds herself weak-kneed. Although used to saying no and meaning it, she can't resist the challenge and promise that James holds. Bianca is tempted by the dominant pull he seems to have over her, and the promise of pleasure and pain that she reads in his eyes. This steamy and sensual novel is intended for readers 18 and up.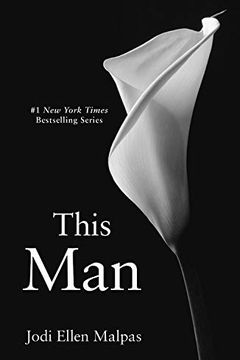 An interior designer meets a captivating, charismatic playboy during a consultation at a country manor. Despite her reservations, Ava is unable to resist the intense attraction she feels towards him. However, his insatiable desires and unwillingness to let her go pose a threat to her heart. Will she give in to temptation or run from the dangerous passion Jesse offers? This novel has been hailed as one of the greatest romance novels of all time by respected publications.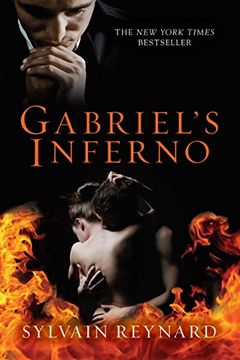 "Gabriel's Inferno" is a seductive and captivating exploration of forbidden love, redemption, and personal transformation. As an enigmatic professor and Dante specialist, Gabriel Emerson uses his good looks and charm to pursue pleasure, but is haunted by his troubled past. When he meets Julia Mitchell, his attraction to her threatens his career and sends him on a tumultuous journey of self-reflection and emotional upheaval. This wildly passionate tale takes readers on a captivating journey of love and forgiveness, as Gabriel seeks to escape his personal demons and find redemption.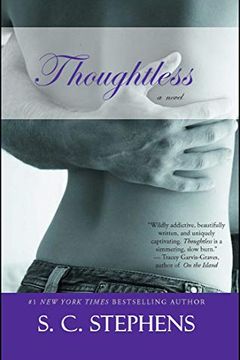 Unexpectedly separated from her devoted boyfriend, Kiera finds solace in an unlikely friendship with local rock star Kellan Kyle. As their relationship evolves, Kiera's feelings become increasingly complicated until one night changes everything. This emotional novel explores themes of love, infidelity, and self-discovery that will leave readers captivated.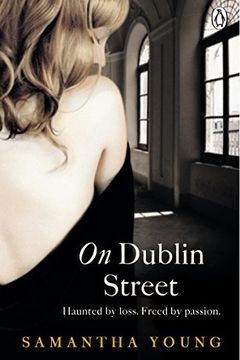 A woman named Jocelyn has been hiding from her past for years until a man named Braden shakes up her carefully guarded world after they meet in her new apartment on Dublin Street. He proposes an arrangement for a purely physical relationship, but he soon reveals that he wants to truly know her down to the very soul.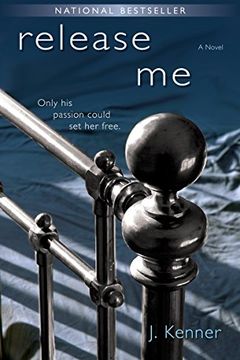 An emotionally charged erotic romance about a powerful man and a fierce woman who can't resist each other. Despite their undeniable attraction, she fears the demands of his powerful personality and the truth about her past. As their passion consumes them, both of them struggle with haunting secrets that could destroy everything. For mature readers who loved Fifty Shades of Grey and Bared to You.
A bestselling series about a self-made woman and a billionaire hacker who can't resist each other. Erica Hathaway is trying to secure funding for her startup when she meets Blake Landon, a charming investor who seems determined to derail her plans. As they fight for control and trust, Blake uncovers a dark secret from Erica's past that puts everything at risk. Will they be able to overcome their differences and build a life together?
A famous erotica writer's latest manuscript takes a serious and personal turn, and she's convinced it will be her big break. However, a demanding British editor holds her fate in his hands and requires complete control over the rewrite. The grueling writing sessions become shockingly arousing, while a dangerous former lover creates even more complications. In a world where passion is pain, nothing is ever simple.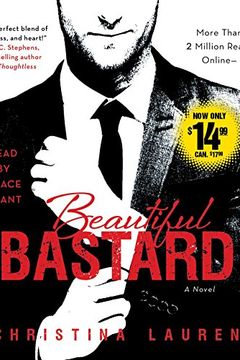 This steamy romance follows the heated relationship between whip-smart intern Chloe and her exacting, blunt, and completely irresistible boss Bennett. As they struggle with their intense attraction to each other, they must choose what they're willing to sacrifice in order to be together.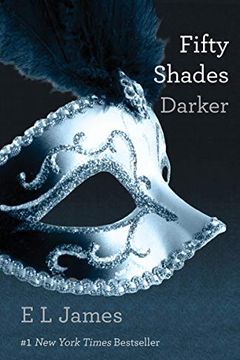 Explore the steamy, sensual world of Anastasia Steele and Christian Grey in the captivating second installment of the Fifty Shades trilogy. Anastasia struggles to come to terms with Christian's dark secrets and singular sexual tastes, but when he proposes a new arrangement, can she resist? As they rekindle their affair, Anastasia learns more about Christian's harrowing past while confronting her own anger and jealousy. Perfect for readers who crave eroticism, suspense, and addictive storytelling.
Story of O by Pauline Reage
The Claiming of Sleeping Beauty by Anne Rice
Effortless by S. C. Stephens
Sylvia Day Crossfire Series 4-Volume Boxed Set by Sylvia Day
Gabriel's Rapture by Sylvain Reynard
Fixed on You by Laurelin Paige
If I Were You by Lisa Renee Jones
The Dom Who Loved Me, Masters and Mercenaries, Book 1 by Lexi Blake
Beautiful Disaster by Jamie McGuire
Wallbanger by Alice Clayton
Backstage Pass by Olivia Cunning
The Professional by Kresley Cole
Dirty Billionaire by Meghan March
The Marketplace by Laura Antoniou
Sweet Surrender by Maya Banks
Wicked Ties by Shayla Black
A Table for Three by Lainey Reese
A Million Dirty Secrets by C. L. Parker
Fifty Shades Freed by E L James
The Dark Garden by Eden Bradley
Beauty's Punishment by A. N. Roquelaure
Exit to Eden by Anne Rampling