This captivating poetry collection is divided into four parts: the princess, the damsel, the queen, and you. The author's life is represented in three transformative stages, while you serves as a note to both the reader and all of humankind. Explore life's love, loss, grief, healing, empowerment, and inspirations in this powerful and thought-provoking read.
This collection of poetry, 'Teaching My Mother How to Give Birth', beautifully and eloquently explores sensuality and the dominant narrative of Islam, while reclaiming the more nuanced truths of earlier times. Warsan Shire is a Kenyan-born Somali poet and writer who uses her work to document narratives of journey and trauma. Her debut pamphlet unearths a poet who finds her way through all preconceptions to strike the heart directly.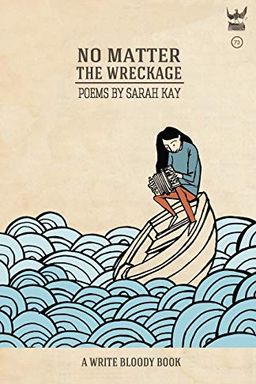 "Unlikely love affairs between inanimate objects," family, love, travel, and history are just a few of the curious and captivating themes explored in this stunning debut poetry collection. Featuring new and beloved work from Sarah Kay, No Matter the Wreckage invites readers to join her journey of self-discovery through poignant and powerful verses that celebrate the beauty, complexity, and wonder of life.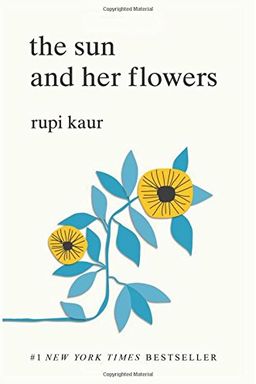 This collection of poetry by a #1 New York Times bestselling author explores growth, healing, ancestry, and finding oneself. Divided into five chapters and illustrated, the poems journey through stages of wilting, falling, rooting, rising, and blooming. A celebration of love in all its forms, the collection also reflects on life's lessons through the metaphor of a garden.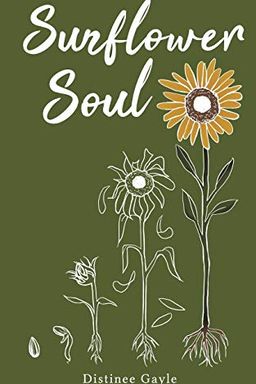 Explore themes of growth, pain, and love with this collection of 200 poems. "Sunflower Soul" takes readers on a journey from defeat to empowerment, written as an evolution from seed to full bloom. Divided into five chapters, this series of prose invites readers to take control of their own lives.
Discover a powerful collection of poetry that delves into the complexities of identity, language, and diasporic life. Through themes of pain, healing, community, celebration, and love, this book takes readers on a poignant and transformative journey.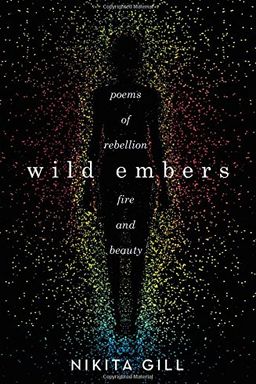 Wild Embers is a collection of poetry that explores the fire that lies within every soul. With rewritten fairy tales, goddess wisdom, and poetry that ignites revolution, this book focuses on embracing your uniqueness with love from the universe, feeling at home in your own skin, and allowing yourself to heal. It's an explosion of femininity, empowerment, and personal growth.
"Even This Page Is White" by Vivek Shraya is a powerful collection of poetry that explores the origins, functions, and limitations of skin. Through a range of poetic styles, Shraya breaks down the barriers that prevent understanding of what it means to be racialized. This collection is an honest and timely look at everyday racism and the need for greater visibility and understanding.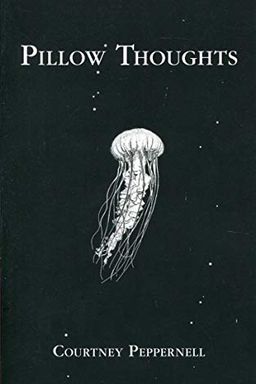 This beautiful collection of poetry and prose explores the themes of heartbreak, love, and raw emotions. Divided into sections for your convenience, Pillow Thoughts is perfect for reading when you need to soothe your soul. Grab a cup of tea, sit back, and let yourself feel all the feelings.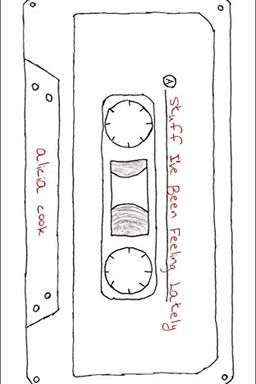 Stuff I've Been Feeling Lately is a poetic mixtape-style book that touches on all aspects of the human experience, including life, death, love, trauma, evolving, and growing up, alongside make-ups and breakups. The book is divided into two "sides." Side A contains poetry that will resonate with readers on a deep level, while Side B showcases "remixes" of the poems in the form of blackout poetry. The author, Alicia Cook, self-published this book as a declaration of independence from her previous publishing house. The book even includes a surprise at the end of each track. Cook donates all of the royalties from the book to the Willow Tree Center in New Jersey.
Explore the beauty of nature and the connections between all living things with this stunning collection of over 200 poems by Pulitzer Prize-winning poet Mary Oliver. Spanning over five decades of her literary career, this carefully curated volume features Oliver's best work, arranged by the author herself. Known as "far and away, this country's best selling poet," Oliver's masterful verse will leave you feeling inspired and enlightened by her passionate observations of the natural world.
Bright Dead Things by Ada Limón
WHEREAS by Layli Long Soldier
Transformations by Anne Sexton
Odes to Common Things by Pablo Neruda
The Universe of Us by Lang Leav
The Ink Dark Moon by Ono No Komachi
On Love and Barley by Matsuo Basho
The Best of It by Kay Ryan
"Things I Would Like To Do With You" by Waylon H. Lewis
Love Alone by Paul Monette
Broken Flowers by Robert M Drake
Other People's Comfort Keeps Me Up at Night by Morgan Parker
I Saw You As A Flower by Ellen Allbrey Everett
The Feeling May Remain by Akif Kichloo
Magic with Skin On by Morgan Nikola-Wren
Mariposa by Ms. Kim Guerra
Pretty Tilt by Carrie Murphy
unfolding by Jenai Charles
Swimming Lessons by Nancy Willard
The Wild Keeps Her Holy by Tiffany Aurora
Cape Verdean Blues by Shauna Barbosa
I hope this reaches her in time by R. H. Sin
Newspaper Blackout by Austin Kleon
Sincerely, by F. S. Yousaf
yesterday i was the moon by Noor Unnahar
Born to Love, Cursed to Feel by Samantha King Holmes
Human Dark with Sugar by Brenda Shaughnessy
Whiskey Words & a Shovel I by R. H. Sin
Love Looks Pretty on You by Lang Leav
In a Dream You Saw a Way to Survive by Clementine von Radics
Empty Bottles Full of Stories by R. H. Sin
Depression & Other Magic Tricks by Sabrina Benaim
Rapture by Sjohnna McCray
Please Don't Go Before I Get Better by Madisen Kuhn
Sea of Strangers by Lang Leav
The Chaos of Longing by K. Y. Robinson
in the absence of the sun by Emily Curtis
Dispatch from the Future by Leigh Stein