Best Astrology Books

Unravel the mysteries of the cosmos with this comprehensive guide to astrology. Packed with updated information on Sun signs, Moon signs, Ascending signs, and placement of Planets, this book offers compatibility advice for all 144 sign combinations, along with tips on health, money, lifestyle, and romance. Delve deeper into the inner life of individuals and their emotional needs with a closer look at astrology's history and mythology, as well as the latest developments in astronomy. An indispensable source book for astrological enthusiasts, this edition is perfect for uncovering the secrets of the universe.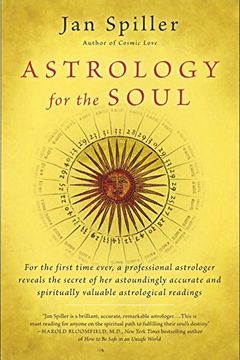 Discover your true purpose and unlock your hidden talents with the help of a famous spiritual astrologer. Jan Spiller reveals the secrets that were previously known only to professionals and unlocks the power of your astrological chart with the key to discovering your deepest desires, avoiding negative influences and achieving fulfillment and peace. Find out about your special talent, love partner, self-defeating tendencies and more with exclusive exercises and healing affirmations. This bestselling book is a must-have for anyone seeking greater self-awareness and personal growth.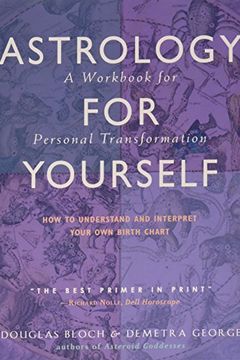 "Unlock Your Personal Destiny with Astrology for Yourself - Discover the magic of astrology with self-directed exercises that will help you write your own chart interpretation. Not only will you gain a wealth of knowledge about your birth chart, but this transformative book promises to promote personal growth and change your life."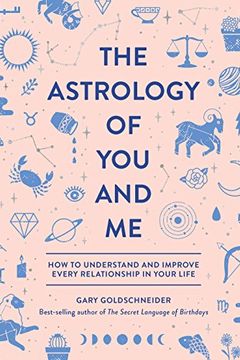 Discover the secrets to perfecting your relationships using astrology! The Astrology of You and Me helps you navigate every star-crossed situation imaginable, from dealing with family and friends to coworkers and bosses. Each chapter is organized by astrological sign, offering time-tested strategies for living peacefully with Tauruses, discussing money issues with Cancers, and improving sex life with Scorpios. This Quirk backlist favorite has a fresh new look and artwork, but retains all the powerful astrological guidance that will make your interpersonal relationships shine.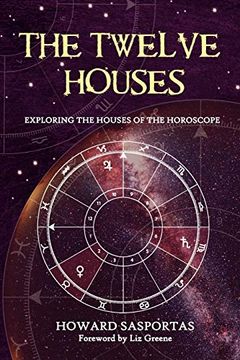 Explore the astrological houses in this influential volume by revered astrologer, Howard Sasportas. Discover how the alignment of the planets interacts with the 12 houses, providing crucial insight into your personal journey. This definitive work is a must-have for both students and professionals.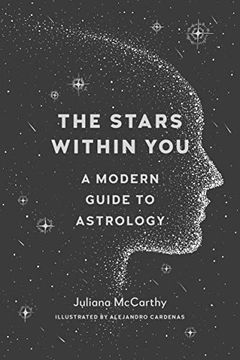 Explore the rich world of astrology with "The Stars Within You." This fresh guide offers a contemporary perspective on this age-old practice, providing readers with accessible depictions of astrological signs and symbols. Discover the fundamental concepts of astrology and learn to read your own birth chart to deepen self-awareness and lead a more fulfilling life. This book weaves together the whole tapestry, making astrology accessible to all.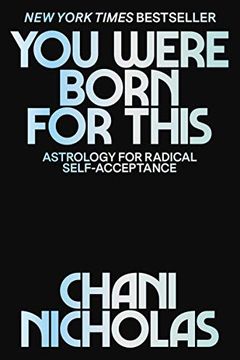 Explore the world of modern astrology and discover its power to help you achieve self-discovery, success, and self-care in this revolutionary guide. Beloved astrologer Chani Nicholas shows you how to take control of your life using the power of the stars. With her hip, inspirational writing style, Nicholas encourages you to confront yourself, refine your intentions, and become more connected to your core self. You Were Born for This is a perfect read for anyone seeking self-empowerment, intentionality, and spirituality in their lives.
This insightful guide by a renowned astrologer and life coach teaches readers how to use their birth chart to find happiness and success in all aspects of life. Based on ancient wisdom, The Signs provides practical advice for interpreting your chart, finding balance, and reconnecting with yourself. Perfect for both beginners and experienced spiritual seekers, this guide offers personalized tips for navigating relationships, overcoming challenges, and embracing your inner qualities. Discover how astrology can empower you to make informed decisions and lead a more fulfilling life.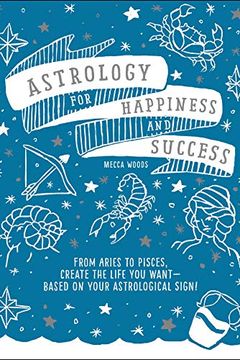 Discover your path to happiness and success based on your astrological sign! This unique book offers personalized advice for each Zodiac sign, with specific activities to improve relationships, finances, health, and happiness. Treat your Aries friend to a yoga class, relax with your Taurus buddy at home, or have fun playing board games with your Gemini pal. With therapeutic techniques and relaxation rituals tailored to each sign, Astrology for Happiness and Success is your guide to becoming your happiest and healthiest self.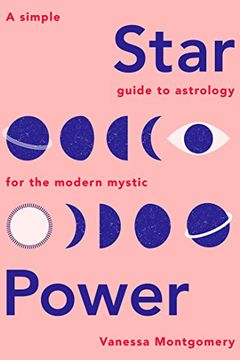 Star Power
A Simple Guide to Astrology for the Modern Mystic
Unlock the secrets of astrology with this modern guidebook. Learn to read your own birth chart, understand the movement and meaning of the planets, and track future shifts. Discover how astrology impacts your love, wealth, creativity, and career, and gain cosmic control of your life.
Planets in Transit by Robert Hand
Cosmos and Psyche by Richard Tarnas
Sextrology by Stella Starsky
Hellenistic Astrology by Chris Brennan
Parkers' Astrology by Julia Parker
The Mixology of Astrology by Aliza Kelly
Linda Goodman's Love Signs by Linda Goodman
Astrology/Karma & Transformation by Stephen Arroyo
Astrology for Real Life by Theresa Reed
Predictive Astrology by Bernadette Brady
Llewellyn's Complete Book of Astrology by Kris Brandt Riske Ma
The Essential Guide to Practical Astrology by April Elliott Kent
On the Heavenly Spheres by Helena Avelar
The Complete Guide to Astrology by Louise Edington
The Secret Language of Relationships by Gary Goldschneider
Aspects in Astrology by Sue Tompkins
Astrology for Real Relationships by Jessica Lanyadoo
Astrology and the Authentic Self by Demetra George
Moonology by Yasmin Boland
Chart Interpretation Handbook by Stephen Arroyo
The Astrology of Love Sex by Annabel Gat
Madame Clairevoyant's Guide to the Stars by Claire Comstock-Gay
Astrological Insights into Personality by Betty Lundsted
Astrology Uncovered by Julia Steyson
Dirty, Sexy, Funny Astrology by Sabra Ricci
Linda Goodman's Sun Signs by Linda Goodman
The Inner Sky by Steven Forrest
The Power of Birthdays, Stars & Numbers by Saffi Crawford
Cosmic Health by Jennifer Racioppi
The Gods of Change by H. Sasportas
Modern Astrology by Louise Edington
Planets in Composite by Robert Hand
Astrology Made Simple by Alyson Mead
Relationships and Life Cycles by Stephen Arroyo
Momstrology by Ophira Edut
Planets in Youth by Robert Hand
Postcolonial Astrology by Alice Sparkly Kat
Love on a Rotten Day by Hazel Dixon-Cooper
Queer Cosmos by Colin Bedell
The American Ephemeris 1950-2050 at Noon by Neil F. Michelsen
The Astrology Journal by Mecca Woods
Relationship Analysis Astrology by Robert P. Blaschke
Skymates by Steven Forrest
Composite Charts by John Townley
Sacred Geometry by Jemma Foster
The AstroTwins' 2021 Horoscope by Ophira Edut, Tali Edut
Sex Signs by Constance Stellas
Planets in Synastry by E W Neville
Written in the Stars by Alison Davies
Your Body and the Stars by Stephanie Marango
The Girl with the Louding Voice by Abi Daré
The Red Book by C. G. Jung
A Briefer History of Time by Stephen Hawking
The House Witch by Arin Murphy-Hiscock
The Amazing Adventures of Kavalier & Clay by Michael Chabon
Practical Magic by Nikki Van De Car
NightWatch by Terence Dickinson
The Way of Tarot by Alejandro Jodorowsky
Astrology. The Library of Esoterica by Andrea Richards, Susan Miller
Mount Analogue by René Daumal
A Child's Introduction to the Night Sky by Michael Driscoll
Ancient Astrology in Theory and Practice by Demetra George
The Luminaries by Liz Greene
Understanding Human Design by Karen Curry
Making the Gods Work for You by Caroline W. Casey
The Changing Sky by Steven Forrest
Summer of Salt by Katrina Leno
The New Astrology by Suzanne White
The Astrology Bible by Judy Hall
Glow-in-the-Dark Constellations by C. E. Thompson
The American Ephemeris for the 21st Century, 2000-2050 at Midnight by Neil F. Michelsen
Vedic Astrology for Beginners An Introduction to the Origins and Core Concepts of Jyotish by Pamela McDonough
Secrets From A Stargazer's Notebook by Debbi Kempton Smith
The Complete Picatrix by John Michael Greer
The Junior Astrologer's Handbook by Nikki Van De Car
The Combination of Stellar Influences by Reinhold Ebertin
Planets in Aspect by Robert Pelletier
Astrology by Yasmin Boland
Scorpio by Stella Andromeda
Planets in Solar Returns by Mary Fortier Shea