Best Christian Parenting Books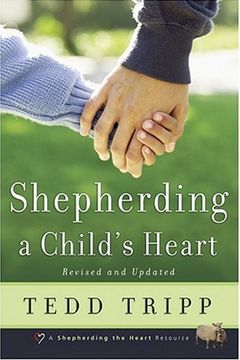 Learn how to reach the heart of your child with Shepherding a Child's Heart. This insightful book helps parents of children of any age understand the importance of guiding their child's heart towards a fulfilling life. Written with practical perspectives and procedures, this book is a must-read for parents looking to connect with their child on a deeper level.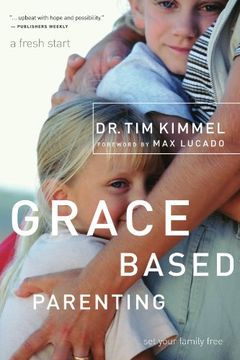 Discover a grace-based parenting style that nurtures a healthy family, reflects God's love and forgiveness, and replaces fear with positive reinforcement. Dr. Tim Kimmel, founder of Family Matters ministries, presents a revolutionary approach to parenting that rejects rigidity and fear-based tactics. Embrace God's grace and create a strong foundation for raising morally and spiritually motivated children. This affordable trade paper edition will transform your family dynamic.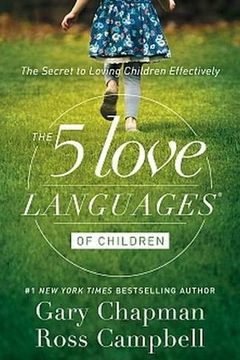 Unlock the secret to making your child feel truly loved with this best-selling guide! Based on the renowned 5 Love Languages method, Dr. Gary Chapman and Dr. Ross Campbell reveal how to identify and speak your child's primary love language, strengthen your bond, and discipline more effectively. With practical tips and a focus on building a foundation of unconditional love, this book is a must-have for any parent looking to deepen their relationship with their child.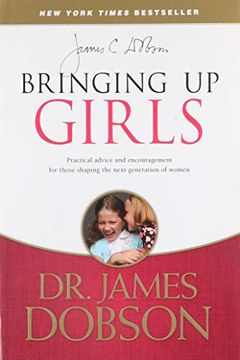 Bringing Up Girls
Practical Advice and Encouragement for Those Shaping the Next Generation of Women
This comprehensive guide by Dr. James Dobson tackles the challenges and issues that young girls face, such as peer pressure, academic demands, and decisions about love and sex. From childhood to adolescence, this book provides insights on how to guide and equip your daughters to make wise choices and become strong, healthy, and confident women.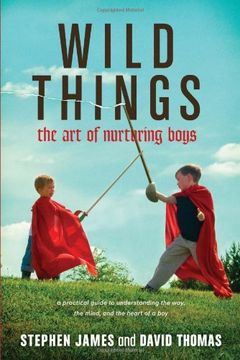 "Wild Things" is a practical guide that addresses the physical, emotional, and spiritual aspects of raising boys. Written by two therapists who are also fathers of five sons, the book offers guidance and encouragement for parents seeking to guide their sons towards healthy and authentic manhood. Chapters include "Sit Still! Pay Attention!" and "Rituals, Ceremonies, and Rites of Passage."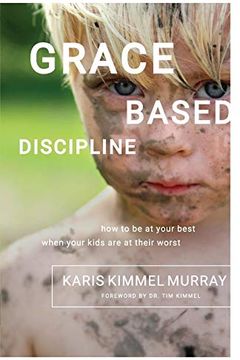 Discover the secrets to effective and grace-based parenting with this must-read book. The author, Karis Kimmel Murray, provides practical advice on how to discipline children of all ages while staying calm and setting boundaries. With relatable stories and a touch of humor, Grace Based Discipline will help you apply consequences that really work and create a peaceful and loving household. A must-read for any parent who wants to raise well-behaved and happy children.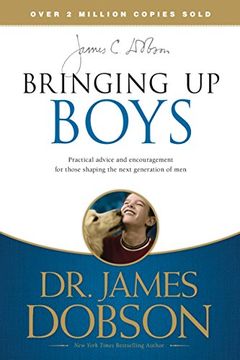 "Bringing Up Boys" by acclaimed parenting expert Dr. James Dobson offers sensible advice and caring encouragement to parents, teachers, and other caregivers on raising boys. With society's confusion about the role of men, many are at a loss on how to properly bring up boys who may be suffering due to the vilification of masculinity. Dr. Dobson tackles these tough questions and provides guidance based on firm biblical principles. Winner of the 2002 Gold Medallion Award, this book is a must-read for anyone involved in nurturing the character of boys.
Explore a more biblical perspective on parenting in this highly practical book. Discover fourteen gospel-centered principles that will radically transform your approach to raising your child, shaping you as a parent before effectively shaping your child. Shift your view of parenting from a list of rules to a perspective of God's grace, and watch your family thrive.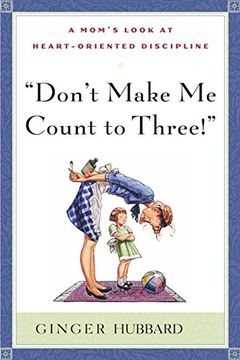 Discover how to reach past your child's outward behavior and dive into the issues of the heart with this empowering book. Written by a seasoned mother, this book offers practical application of Scripture to help moms build more meaningful relationships with their children. Say goodbye to the frustrations of disobedience and hello to a more confident and well-balanced approach to parenting.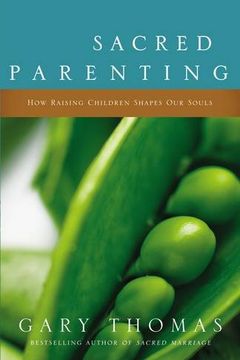 Sacred Parenting is a unique and inspiring book about the spiritual journey of parenthood. It goes beyond mere "how-to" guidance, instead revealing how God can use our children to change us as parents. Through real-life stories, you'll discover the spiritual value of being a parent and the sacred potential of the parent-child relationship. If you're looking for a fresh perspective on parenting, this book is a must-read.
Raising a Daughter After God's Own Heart by Elizabeth George
Parenting With Love And Logic by Foster Cline
Strong Mothers, Strong Sons by Meg Meeker
Raising Grateful Kids in an Entitled World by Kristen Welch
Hope for the Weary Mom by Stacey Thacker
Boys Should Be Boys by Meg Meeker
Risen Motherhood by Emily Jensen
Mama Bear Apologetics by Hillary Morgan Ferrer
The Invisible String by Patrice Karst
God Gave Us Heaven by Lisa T. Bergren
Boundaries with Kids by Henry Cloud
The Lifegiving Home by Sally Clarkson
The Memory Box by Joanna Rowland
Different by Sally Clarkson
The Ministry of Motherhood by Sally Clarkson
Keeping Your Kids on God's Side by Natasha Crain
The Lifegiving Parent by Sally Clarkson
Give Them Grace by Elyse M. Fitzpatrick
Making Children Mind without Losing Yours by Kevin Leman
Raising World Changers in a Changing World by Kristen Welch
Raising a Strong Daughter in a Toxic Culture by Meg Meeker
The Christian Parenting Handbook by Scott Turansky
The New Dare to Discipline by James C. Dobson
Lift-the-Flap First Questions and Answers by
Why Can't I Get My Kids to Behave? by Joey Link
Sticky Faith by Kara E. Powell
52 Things Kids Need from a Dad by Jay Payleitner
Better Dads, Stronger Sons by Rick Johnson
God Knows How to Raise Your Kids by Joe McGee
8 Things No Kid Should Leave Home Without by Joe McGee
Building Confidence in Your Child by James Dobson
Have a New Kid by Friday by Kevin Leman
The New Strong-Willed Child by James Dobson
Parenting Isn't for Cowards by James C. Dobson
Hands Free Mama by Rachel Macy Stafford