Explore the prehistoric world of dinosaurs with National Geographic Little Kids First Big Book of Dinosaurs! Featuring stunning illustrations by Franco Tempesta, this book is perfect for children aged 4- to 8-years-old who love everything about these fascinating creatures. Bursting with fun facts and information, each spread highlights a different dinosaur with simple and engaging text. Young readers will love the interactive features in each chapter, while parents can use the tips included to enhance their child's learning experience.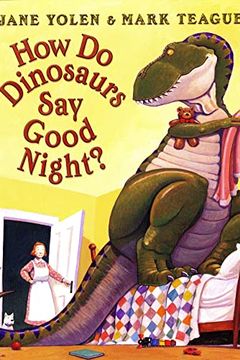 "Discover a bedtime story with a prehistoric twist! In this charming children's book, a variety of playful dinosaur youngsters are getting ready for bed. With delightful illustrations and witty rhyme, parents and children alike will love cozying up with this book at bedtime. Find out how these ancient creatures say 'goodnight' in a familiar way, as they tuck their tails and turn out the lights. Spell out each species in the young dinosaur's bedroom and create a new bedtime favorite for your little ones."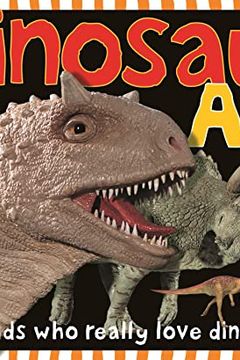 Discover 26 unique dinosaur models, from Allosaurus to Zephyrosaurus, with this captivating book. Ideal for children 3 years and up, each model is expertly created by specialists in the field. A to Z, this book is sure to excite young minds and foster a love for learning.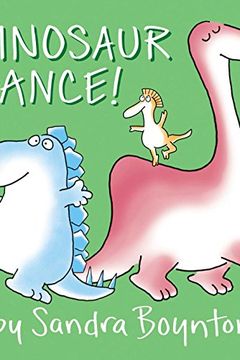 Dinosaur Dance! is a fun and interactive board book that features dancing and partying prehistoric creatures. With lively text and illustrations, the book invites young readers to join the dinosaurs as they shake their tails and perform various dance moves, from the Shimmy Shimmy Shake to the Quivery Quake. Written by bestselling author Sandra Boynton, Dinosaur Dance! is sure to entertain and delight children with its silly antics and catchy rhymes.
Join Tiny T. Rex on his first adventure in Tiny T. Rex and the Impossible Hug! With short arms and a big heart, he faces the challenge of hugging his friend Pointy. This book teaches lessons in kindness, overcoming obstacles, and perseverance. A great read for families with kids aged 3-5, and perfect for preschool and kindergarten children. Discover the latest unforgettable character on the picture book scene in this warm and funny tale that proves the best hugs come from the biggest hearts.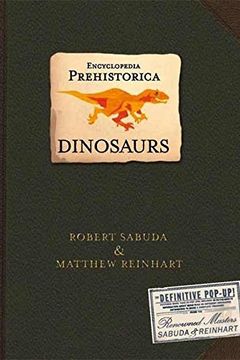 Explore the awe-inspiring world of dinosaurs with pop-up masters Robert Sabuda and Matthew Reinhart in the fascinating ENCYCLOPEDIA PREHISTORICA: DINOSAURS. Unleash a massive T. REX with jagged teeth or witness a ravishing raptor seemingly fly off the page. This breathtaking book offers fascinating facts and lighthearted humor on both popular and lesser-known dinosaurs, complemented by state-of-the-art pop-up paper engineering that includes booklets of smaller pop-ups and text. This creative masterpiece is a must-have for all dinosaur lovers.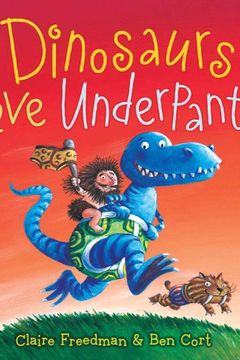 Unleash your inner child with Dinosaurs Love Underpants - a hilarious, wacky celebration of underpants from the bestselling author-illustrator team Claire Freedman and Ben Cort! Discover the real reason behind dinosaur extinction in this fun, vibrant book that features short, rhyming text and entertaining antics from T. rex and the gang. Perfect for parents and kids alike, Dinosaurs Love Underpants is a prehistoric pleasure that you'll want to read over and over again.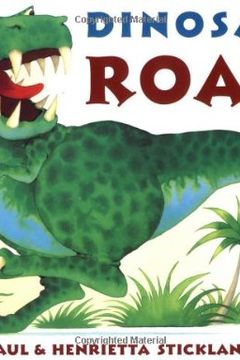 Get ready for a roar-some adventure through the age of dinosaurs! This book features a variety of dino personalities in all shapes, sizes, and colors while teaching young readers about opposites. With lively rhymes and eye-catching illustrations, this prehistoric primer is sure to have kids roaring for more.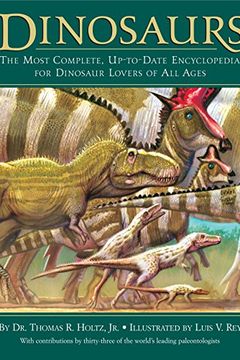 Discover the fascinating world of dinosaurs with this award-winning guide written by a professional paleontologist for young readers. Packed with insider information on all 800+ "named" species of Mesozoic dinosaurs, as well as chapters on the history of dinosaur discoveries, the science of dinosaur art, and dinosaur biology, this must-have compendium will satisfy dinophiles of all ages. The book also features sidebars by 33 world-famous paleontologists and museum-quality illustrations. Get ready to devour this fascinating read!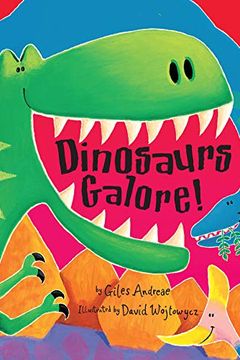 Take a trip back in time with this hilarious and informative picture book exploring the world of the great dinosaurs. Through clever rhymes and striking illustrations, Giles Andreae and David Wojtowycz bring these prehistoric creatures to life from sunrise to sunset. Perfect for any budding paleontologist, this book is packed with fascinating facts and is sure to delight any child (or adult!) who loves dinosaurs.
We Love Dinosaurs by Lucy Volpin
Oh say can you say di-no-saur? by Bonnie Worth
How Do Dinosaurs Say Happy Birthday? by Jane Yolen
Discovery Rumble with the Dinosaurs! by Parragon Books
Oh My Oh My Oh Dinosaurs! by Sandra Boynton
My Big Dinosaur Book by Roger Priddy
The Berenstain Bears' Dinosaur Dig by Jan Berenstain, Mike Berenstain
Harry and the Bucketful of Dinosaurs by Ian Whybrow
Saturday Night at the Dinosaur Stomp by Carol Diggory Shields
My First Pop-Up Dinosaurs by Owen Davey
Crunch, The Shy Dinosaur by Cirocco Dunlap
How Do Dinosaurs Learn to Read? by Jane Yolen
Dinosaurs Before Dark by Mary Pope Osborne
Dinosaur Bones by Bob Barner
We Are the Dinosaurs by Laurie Berkner
Dinotopia by James Gurney
The Rise and Fall of the Dinosaurs by Steve Brusatte
Goldilocks and the Three Dinosaurs by Mo Willems
My Encyclopedia of Very Important Dinosaurs by DK
How to Catch a Dinosaur by Adam Wallace
Have You Seen My Dinosaur? by Jon Surgal
Dinosaur Lady by Linda Skeers
I'm a T. Rex! by Dennis R. Shealy
Jurassic Park by Michael Crichton
Hello, World! Dinosaurs by Jill McDonald
Pop-up Dinosaurs (Pop-Up (Priddy Books)) by Roger Priddy
Never Let A Dinosaur Scribble! by Diane Alber
Dinosaurs by Kathleen Zoehfeld
Thomas and the Dinosaur by Reverend W Awdry
The Complete Illustrated Encyclopedia Of Dinosaurs & Prehistoric Creatures by Dougal Dixon
What the Dinosaurs Did Last Night by Refe Tuma, Susan Tuma
The Complete Book of Dinosaurs by Dougal Dixon
Locked in Time by Dean R. Lomax, Robert Nicholls
Dinosaurumpus! (StoryPlay Book) by Tony Mitton
The Princeton Field Guide to Dinosaurs by Gregory S. Paul
Dinosaurs Without Bones by Anthony J. Martin
The Complete Dinosaur (Life of the Past) by Thomas R. Holtz, James O. Farlow
Prehistoric Actual Size by Steve Jenkins
The Age of Dinosaurs by Steve Brusatte
The Dinosaur Alphabet Book by Jerry Pallotta
Rex Appeal by Peter Larson, Kristin Donnan
Boy, Were We Wrong About Dinosaurs! by Kathleen V. Kudlinski
If the Dinosaurs Came Back by Bernard Most
In the Past by David Elliott
Mad Scientist Academy by Matthew McElligott
Stomp, Dinosaur, Stomp! by Margaret Mayo
Dinosaurs, Dinosaurs by Byron Barton
Bones, Bones, Dinosaur Bones by Byron Barton
There's a Dinosaur on the 13th Floor by Wade Bradford