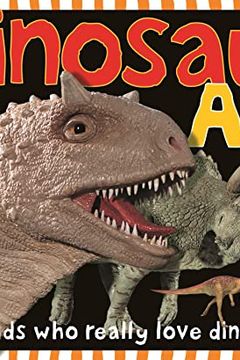 -Ideal for children aged 3 years and up.-Features 26 one-of-a-find dinosaur models from Allosaurus to Zephyrosaurus specially commissioned from experts in the field....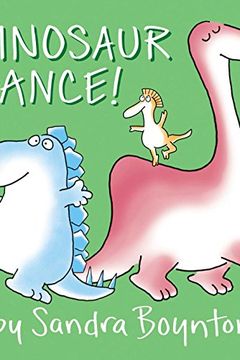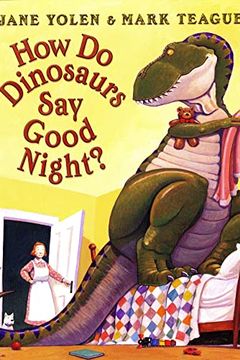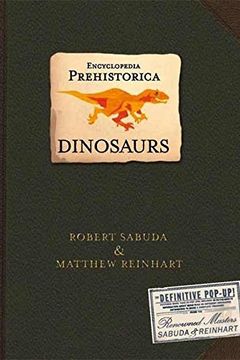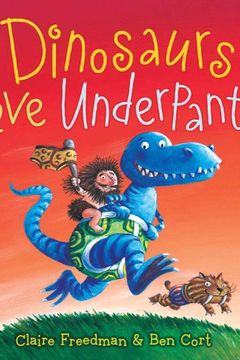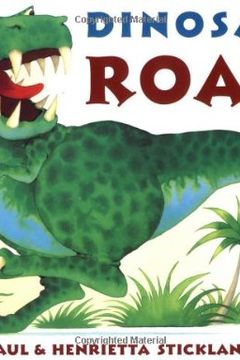 Dinosaurs of every size, shape, color, and personality thunder through this fun-filled book that is also a prehistoric primer on opposites. Rainbow bright colors, the infectious rhythm of the simple rhyming text, and the hilarious antics of these unforgettable dinosaurs will leave pint-size paleontologists roaring for more....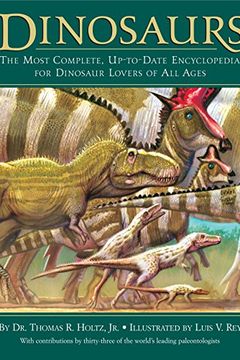 WRITTEN BY A PROFESSIONAL paleontologist for young readers, this award-winning guide to the complete Dinosauria is packed with enough detail and insider information to satisfy even adult dinophiles! The text includes brief entries on all 800+ "named" species of Mesozoic dinosaurs, as well as chapters on the history of dinosaur discoveries, the scie...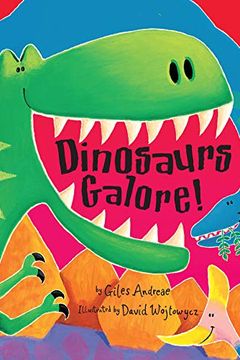 Giles Andreae and David Wojtowycz have combined their talents once again to create this funny, rhythmic and fact-filled picture book about the lives of the great dinosaurs. From sun-up to sundown, meet the creatures that swam, roamed and flew over prehistoric earth. This title is brimming with vivid, bold illustrations paired with clever rhymes abo...
We Love Dinosaurs by Lucy Volpin
Oh say can you say di-no-saur? by Bonnie Worth
How Do Dinosaurs Say Happy Birthday? by Jane Yolen
Discovery Rumble with the Dinosaurs! by Parragon Books
Oh My Oh My Oh Dinosaurs! by Sandra Boynton
My Big Dinosaur Book by Roger Priddy
The Berenstain Bears' Dinosaur Dig by Jan Berenstain, Mike Berenstain
Harry and the Bucketful of Dinosaurs by Ian Whybrow
Saturday Night at the Dinosaur Stomp by Carol Diggory Shields
My First Pop-Up Dinosaurs by Owen Davey
Crunch, The Shy Dinosaur by Cirocco Dunlap
How Do Dinosaurs Learn to Read? by Jane Yolen
Dinosaurs Before Dark by Mary Pope Osborne
Dinosaur Bones by Bob Barner
We Are the Dinosaurs by Laurie Berkner
Dinotopia by James Gurney
Goldilocks and the Three Dinosaurs by Mo Willems
The Rise and Fall of the Dinosaurs by Steve Brusatte
My Encyclopedia of Very Important Dinosaurs by DK
Have You Seen My Dinosaur? by Jon Surgal
Dinosaur Lady by Linda Skeers
I'm a T. Rex! by Dennis R. Shealy
Hello, World! Dinosaurs by Jill McDonald
How to Catch a Dinosaur by Adam Wallace
Pop-up Dinosaurs (Pop-Up (Priddy Books)) by Roger Priddy
Never Let A Dinosaur Scribble! by Diane Alber
Jurassic Park by Michael Crichton
Dinosaurs by Kathleen Zoehfeld
Thomas and the Dinosaur by Reverend W Awdry
The Complete Illustrated Encyclopedia Of Dinosaurs & Prehistoric Creatures by Dougal Dixon
What the Dinosaurs Did Last Night by Refe Tuma, Susan Tuma
The Complete Book of Dinosaurs by Dougal Dixon
Locked in Time by Dean R. Lomax, Robert Nicholls
Dinosaurumpus! (StoryPlay Book) by Tony Mitton
The Princeton Field Guide to Dinosaurs by Gregory S. Paul
The Complete Dinosaur (Life of the Past) by Thomas R. Holtz, James O. Farlow
Prehistoric Actual Size by Steve Jenkins
The Dinosaur Alphabet Book by Jerry Pallotta
The Age of Dinosaurs by Steve Brusatte
Rex Appeal by Peter Larson, Kristin Donnan
Dinosaurs Without Bones by Anthony J. Martin
Boy, Were We Wrong About Dinosaurs! by Kathleen V. Kudlinski
If the Dinosaurs Came Back by Bernard Most
In the Past by David Elliott
Mad Scientist Academy by Matthew McElligott
Stomp, Dinosaur, Stomp! by Margaret Mayo
Dinosaurs, Dinosaurs by Byron Barton
Bones, Bones, Dinosaur Bones by Byron Barton
There's a Dinosaur on the 13th Floor by Wade Bradford