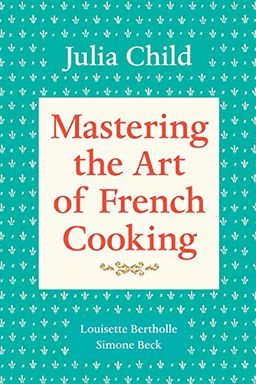 French cuisine enthusiasts will love this definitive cookbook, featuring over 500 delicious recipes that range from historic Gallic masterpieces to seemingly artless dishes. Home cooks of all levels will appreciate the accessible and logical sequence of themes and variations that breakdown the classic foods of France. With over 100 illustrations and a focus on key recipes that form the backbone of French cookery, this cookbook is essential for any kitchen looking to broaden its culinary repertoire.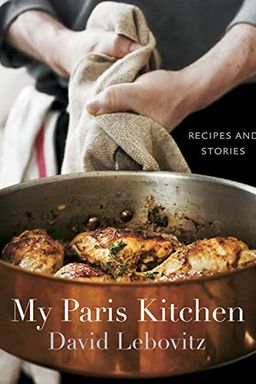 Indulge in a delectable collection of 100 French-inspired sweet and savory recipes from David Lebovitz, a popular food blogger who has remastered classics and introduced lesser-known fare. My Paris Kitchen reflects the way modern Parisians eat today, incorporating flavours and techniques from around the world into traditional French dishes. David's trademark wit and humor shine through in his storytelling, paired with stunning photography taken on location around Paris and in his own kitchen. Get lost in the culinary capital of the world and satisfy your taste buds with recipes such as Smoky barbecue-style pork, French cheesecake, Warm chocolate cake with salted butter caramel sauce, and many more.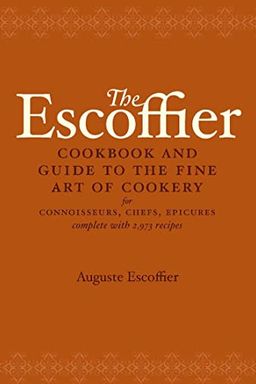 Discover the secrets of French haute cuisine with this classic guide! Originally written in French, this American translation of the "Guide Culinaire" includes over 2,900 recipes along with weights, measurements, and terms adapted for American cooking. Perfect for both professional chefs and home cooks looking to up their culinary game.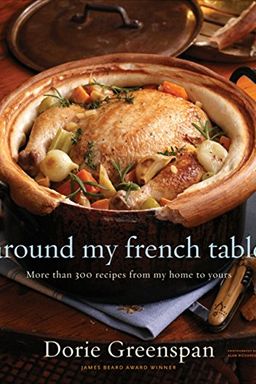 "Discover the excitement and simplicity of French home cooking with hundreds of disarmingly easy recipes gathered over years of living in France. From classic cheese-domed onion soup to surprising dishes like Basque potato tortilla made with potato chips, this big and personable book contains all the insider tips and lively stories needed to fall in love with France's culinary customs. Enjoy a spoon-tender beef daube or a lazy person's roast chicken while reading the "wonderfully encouraging voice" praised by the New York Times and Los Angeles Times. Around My French Table is the ultimate tribute to French cuisine!"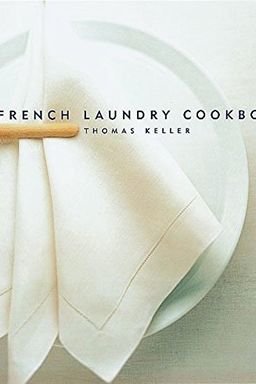 Discover the transformative and precise cooking methods of acclaimed chef/proprietor Thomas Keller in a cookbook celebrating the 20th anniversary of the renowned French Laundry restaurant. With 150 detailed and thoroughly tested recipes straight from the French Laundry kitchen, home cooks can recreate the impeccable and refined experience offered by one of America's greatest restaurants. From innovative techniques to breathtaking desserts, this cookbook captures the essence of Keller's obsession with perfection and the food that makes the French Laundry unique.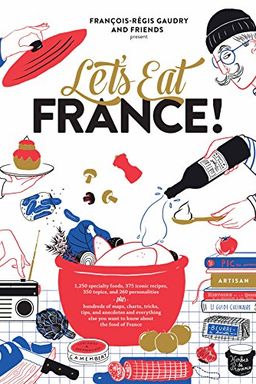 Let's Eat France!
1,250 specialty foods, 375 iconic recipes, 350 topics, 260 personalities, plus hundreds of maps, charts, tricks, tips, and ... you want to know about the food of France
Discover France's culinary wonders with Let's Eat France!, a unique encyclopedia-style book for food lovers and Francophiles. Feast your eyes on vibrant infographics and classic recipes, like pâté en croûte and ratatouille. Learn about famous French food icons and the best cheeses, charcuterie, and wines in each region. This book is a delightful treasure trove of food knowledge that you won't want to put down.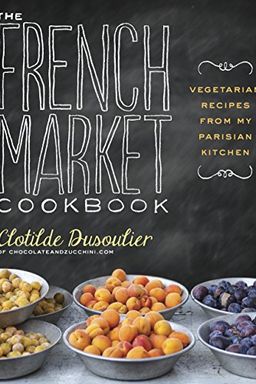 Explore the love story between French cuisine and veggies with "The French Market Cookbook," a collection of 82 inspired, vegetarian recipes that highlight seasonal produce with a French twist. Blogger Clotilde Dusoulier takes us on a journey through the market and the seasons, relying on spices and herbs instead of cheese and cream to enhance the vegetables' natural flavors. Beautifully illustrated with 75 photographs of tempting dishes, this cookbook is a must-have for foodies who love to cook with fresh ingredients.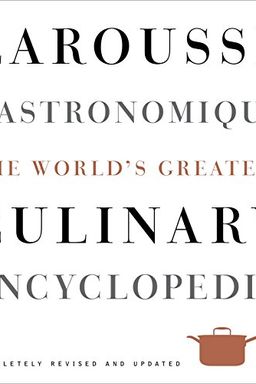 Explore the history, techniques, and ingredients that make up the world of culinary arts with the ultimate resource for professional chefs and home cooks alike: Larousse Gastronomique. This updated edition features the latest advancements in cooking, from sous-vide to molecular gastronomy, along with hundreds of new photographs and biographies of influential figures in the food world. With over 3,800 recipes from around the globe, this encyclopedia is not only informative but also an enjoyable read for any food lover. Indispensable for any kitchen shelf.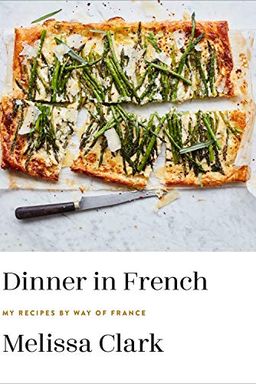 Indulge in a modern take on classic French cuisine with Dinner in French. Written by New York Times food writer Melissa Clark, this cookbook features 150 delicious recipes that reflect a distinctly French sensibility but with a contemporary twist. Learn how to make Salade Nicoise with Haricot Vert, Cornmeal and Harissa Soufflé, Ratatouille Sheet-Pan Chicken, and other mouth-watering dishes that are sure to impress. With Melissa's updates to traditional French techniques, Dinner in French is a must-have for any home cook looking to elevate their culinary skills.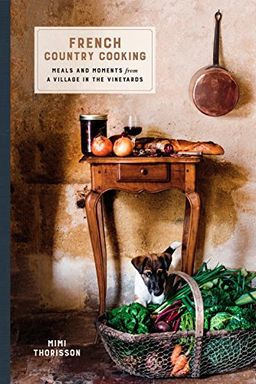 Discover the off-the-beaten-path French wine country through 100 simple yet exquisite recipes, 150 sumptuous photographs, and stories inspired by life in a small village in this captivating cookbook. Follow Mimi Thorisson and her family as they move to an abandoned old château in Médoc, shop for local ingredients, cook, and renovate the house. Get inspired by recipes like White Asparagus Soufflé, Wine Harvest Pot au Feu, Endives with Ham, and Salted Butter Chocolate Cake. Featuring evocative photographs, this charming jaunt to an untouched corner of France is not to be missed.
Paul Bocuse by Paul Bocuse
Rustic French Cooking Made Easy by Audrey Le Goff
French Patisserie by FERRANDI Paris
A Kitchen in France by Mimi Thorisson
The Art of French Pastry by Jacquy Pfeiffer, Martha Rose Shulman
Le répertoire de la cuisine by Louis Saulnier
Grand Livre De Cuisine by Alain Ducasse
Paul Bocuse's French Cooking by Paul Bocuse
Barefoot in Paris by Ina Garten
Jacques Pépin Quick & Simple by Jacques Pépin
Anthony Bourdain's Les Halles Cookbook by Anthony Bourdain
In the French Kitchen with Kids by Mardi Michels
Simple French Food by Richard Olney
Alexandre Gauthier by Alexandre Gauthier
Michel Guérard's Cuisine Minceur by Michel Guerard