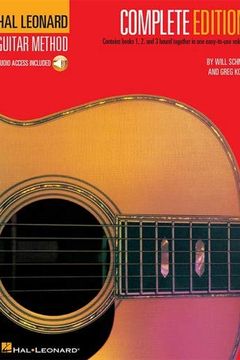 Learn to play acoustic or electric guitar with the Hal Leonard Guitar Method, a comprehensive guide based on years of experience teaching students of all ages. This Complete Edition features spiral-bound books 1, 2, and 3, with new and improved methods from teachers around the world. Available as a book alone or with three CDs. Start your musical journey today.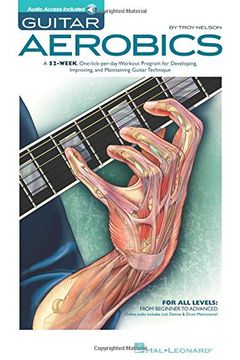 Guitar Aerobics
A 52-Week, One-lick-per-day Workout Program for Developing, Improving and Maintaining Guitar Technique Bk/online audio
Improve your guitar playing with Guitar Aerobics. This book, written by a former editor of Guitar One magazine, contains 52 weeks of daily exercises covering rock, blues, jazz, metal, country, and funk. Techniques include alternate picking, arpeggios, sweep picking, and more to improve your speed and accuracy. The accompanying CD has 365 workout licks and play-along grooves in every style. Give your guitar skills a daily dose of vitamins!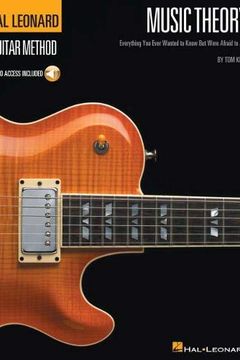 Discover the mysteries of music theory with this practical book and CD package designed for guitarists of all levels. Through plain and simple terms and diagrams, author and veteran guitarist Tom Kolb provides a wealth of valuable knowledge on scales, modes, chords, ear training and more. With 94 tracks of music examples included on the accompanying CD, this book is the perfect resource for any guitarist looking to improve their understanding of music theory.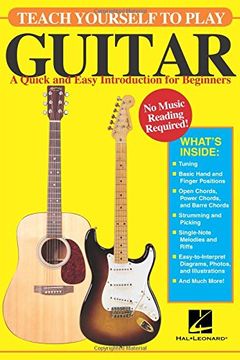 Learn to play guitar even without a music-reading background with Teach Yourself to Play Guitar. This book offers a comprehensive introduction to essential guitar-playing fundamentals, presented in today's most popular tab format. It covers power chords, barre chords, scales, chords, and single-note patterns in a variety of musical styles. The book also provides easy-to-interpret diagrams, photos, and illustrations, making it a quick, effective, uncomplicated, and practical alternative to traditional self-instructional method books.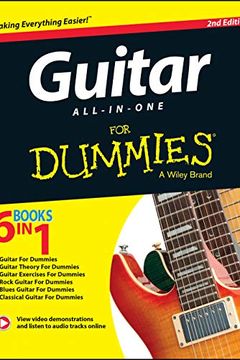 Become a guitar master with "Guitar All-in-One For Dummies." This comprehensive guide covers everything from basic chords to guitar theory and playing styles. With online resources and access to audio tracks, you'll get advice and instruction from some of the most respected guitar teachers in the business. Whether you're a beginner or a veteran guitar player, this guide has something to offer. Bring your music to life with "Guitar All-in-One For Dummies."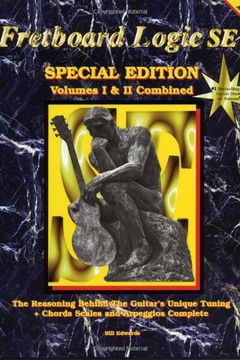 Fretboard Logic SE
The Reasoning Behind the Guitar's Unique Tuning Plus Chords Scales and Arpeggios Complete(2 Volumes)
Master the guitar with Fretboard Logic SE - the ultimate guide to unlocking the secrets of chords, scales, and arpeggios. This Special Edition includes both Books I and II, starting with an introduction to the guitar's tuning and fundamental fretboard patterns. Perfect for beginners and advanced players alike, Fretboard Logic is essential for anyone looking to take their guitar skills to the next level.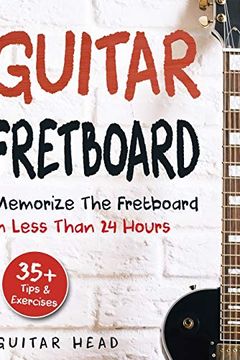 Unlock all the notes on the guitar fretboard in just 5 simple steps with this beginner-friendly book. Learn how notes are arranged, create a mind map to navigate the fretboard, and communicate with other musicians. With 35 exercises and memory techniques, you'll get results fast - all taught in less than a day. This book offers unique memory techniques, high-quality diagrams, and free bonus material for a comprehensive learning experience. Don't let learning the fretboard seem impossible - get your hands on this goldmine today!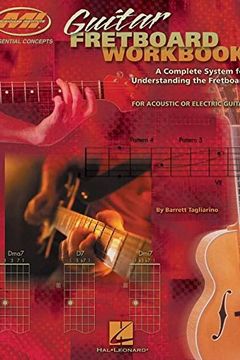 Master the guitar fretboard with this practical guide! Suitable for all skill levels, whether you play acoustic or electric, it teaches essential concepts using a hands-on approach to music theory. Learn to create scales and chords from scratch to unlock your creative potential. No prior music reading knowledge required. Get the updated second edition now with new music examples included.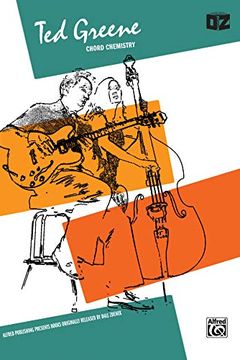 "Master the art of chord progression with this classic reference book for guitarists. Ted Greene's Chord Chemistry is a musical treasure chest that will take your skills beyond basic barre chords to create unique sounds and inspire creativity. Ideal for beginners and advanced players, this book has been the go-to guide for two generations of guitarists looking for new ideas and techniques. Discover exciting concepts and elevate your playing today!"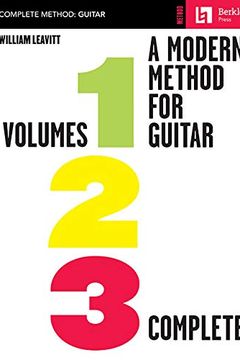 A combination of all three volumes, this Berklee College of Music-approved guitar method is now available in one convenient book. The progressive exercises and innovative solos and duets teach melody, harmony, and rhythm, making it perfect for both students and instructors.
Zen Guitar by Philip Toshio Sudo
Guitar For Absolute Beginners by Daniel Emery
Melodic Rhythms for Guitar by William Leavitt
Effortless Mastery by Kenny Werner
The Practical Guide to Modern Music Theory for Guitarists by Joseph Alexander
The Guitar Grimoire by Adam Kadmon
Connecting Pentatonic Patterns - The Essential Guide For All Guitarists by Tom Kolb
Modern Chord Progressions by Ted Greene
Music Reading for Guitar by David Oakes
Guitar Reading Workbook by Barrett Tagliarino
My First Guitar by Ben Parker
The Guitar Player Repair Guide by Dan Erlewine
The Advancing Guitarist by Mick Goodrick
Guitar Theory For Dummies by Desi Serna
Complete Technique for Modern Guitar by Joseph Alexander
No Bull Music Theory for Guitarists by James Shipway
Creative Guitar 1 by Guthrie Govan
Pumping Nylon by Scott Tennant
Guitar Book for Adult Beginners by Damon Ferrante
Ultimate Guitar Chords, Scales & Arpeggios Handbook by Damon Ferrante
Patterns, Scales & Modes for Jazz Guitar by Arnie Berle
Guitar for Kids by Jeff Schroedl
Teach Yourself VISUALLY Guitar by Charles Kim
Guitar For Dummies by Mark Phillips
The Chord Wheel by Jim Fleser
GUITAR CHORDS by Jake [editor] Jackson
Acoustic Guitar Primer Book for Beginners by Bert Casey
The Complete Guide to Playing Blues Guitar by Joseph Alexander
Guitar All-In-One for Dummies by Mark Phillips, Hal Leonard Corporation, Jon Chappell, Desi Serna
Guitar Scales Handbook by Damon Ferrante
Guitar Chord Bible by Phil Capone
Guitar for Kids by Gareth Evans
Speed Mechanics for Lead Guitar by Troy Stetina
Reading Studies for Guitar by William Leavitt
Guitarist's Guide to Scales Over Chords by Chad Johnson
Learn Your Fretboard by Luke Zecchin
Rhythm Guitar 365 by Troy Nelson
Classical Studies for Pick-Style Guitar - Volume 1 by William Leavitt
Alfred's Kid's Guitar Course by Ron Manus
Fretboard Freedom - Book/Audio Online by Troy Nelson
Complete Acoustic Guitar Method by Greg Horne
Clear Solutions For Jazz Improvisers by Jerry Coker
New Dimensions in Classical Guitar for Children by Sonia Michelson
101 Guitar Tips by Adam St. James