Best Music Theory Books

Learn music theory with ease thanks to Music Theory For Dummies. This book covers the basics of music theory in a way that is approachable and easy to understand, with concepts broken down into manageable chunks. Ideal for college-level Music Theory courses or anyone looking to brush up on their musical knowledge.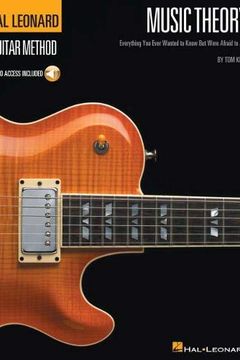 Discover the mysteries of music theory with this practical book and CD package designed for guitarists of all levels. Through plain and simple terms and diagrams, author and veteran guitarist Tom Kolb provides a wealth of valuable knowledge on scales, modes, chords, ear training and more. With 94 tracks of music examples included on the accompanying CD, this book is the perfect resource for any guitarist looking to improve their understanding of music theory.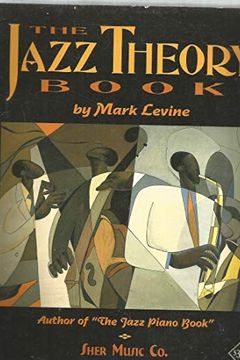 Discover the definitive guide to jazz theory in this acclaimed book! With over 500 pages of easy-to-understand content, learn chord construction, II-V-I progressions, scale theory, chord/scale relationships, the blues, reharmonization, and more. Used as a textbook in universities worldwide and endorsed by legendary musicians, this book is a must-read for any jazz enthusiast.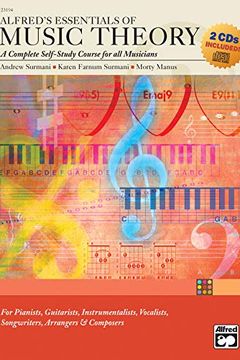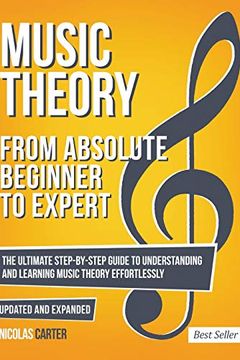 Music Theory
From Beginner to Expert - The Ultimate Step-By-Step Guide to Understanding and Learning Music Theory Effortlessly (Essential Learning Tools for Musicians)
Learn music theory in a unique, practical, and straightforward way with this updated edition. Whether you're a complete beginner or an experienced musician, this book covers everything you need to know to become an expert in music theory. With audio examples to help you understand concepts, you'll learn about notes, intervals, scales, chords, rhythm, harmony, composition, and more. Easy to follow and digest, this comprehensive guide is a skill and tool you'll keep forever to create beautiful music.
Emphasizing real music and music-making, The Musician's Guide to Theory and Analysis gives students the hands-on tools they need to learn how music works. Theoretically current and pedagogically innovative, the Musician's Guide series uses the phrase model approach to show students how music works in context. With a focus on real music literature t...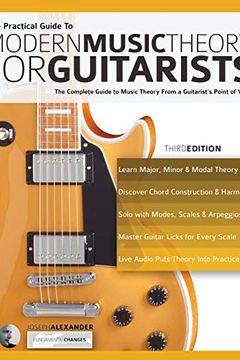 Learn guitar theory - The simple way, musical way Third Edition Are you sick and tired of guitar theory being taught in overly complicated language?  Are you looking to become a better musician and guitar player? Do you want to discover creative guitar soloing and songwriting approaches? Do you want to understand & use guitar scales, ...
Learn the fundamentals of music theory needed to take your music production to the next level with Music Theory for Computer Musicians. This book explains concepts using the MIDI keyboard environment and today's computer composing and recording software in a simple and accessible way. You'll find yourself making great progress toward understanding and using these fundamentals, resulting in a great improvement in your ability to write and produce your own original music.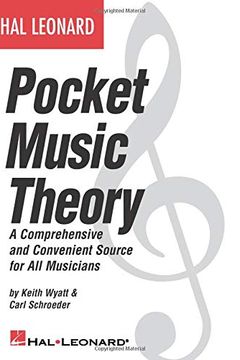 (Book). Following in the footsteps of the popular Hal Leonard Pocket Music Dictionary, this handy pocket-sized book is the most contemporary music theory book on the market! A step-by-step guide to harmony and theory for every musician, it includes thorough, yet to easy-to-understand analysis of: intervals, rhythms, scales, chords, key signatures, ...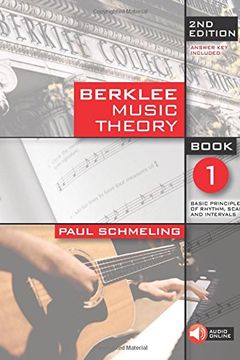 Berklee MethodsThis essential method features rigorous, hands-on, "ears-on" practice exercises that help you explore the inner working of music, presenting notes, scales, and rhythms as they are heard in pop, jazz, and blues. You will learn and build upon the basic concepts of music theory with written exercises, listening examples, and ear trainin...
Fretboard Theory by Desi Serna
How to Read Music in 30 Days by Matthew Ellul
Guitar Theory For Dummies by Desi Serna
The Complete Musician by Steven G. Laitz
The Musician's Guide to Theory and Analysis Workbook by Jane Piper Clendinning
Music Theory Remixed by Kevin Holm-Hudson
Alfred's Basic Adult All-in-One Course, Book 1 by Willard A. Palmer, Morton Manus, Amanda Vick Lethco
The Jazz Piano Book by Mark Levine
Music Theory for the Bass Player by Ariane Cap
The Everything Music Theory Book with CD by Marc Schonbrun
Harmonic Experience by W. A. Mathieu
The Guitar Handbook by Ralph Denyer
Guitar Fretboard Workbook by Barrett Tagliarino
Tonal Harmony with Workbook by Stefan Kostka, Dorothy Payne, Byron Almén
Music Theory for Electronic Music Producers by J. Anthony Allen
The Complete Idiot's Guide to Music Theory by Michael Miller
WP232 - Theory And Technic for the Young Beginner - Primer A - Bastien by James Bastien
Harmony and Theory by Carl Schroeder
Music Theory, 3E by Michael Miller
Workbook to Accompany the Complete Musician by Steven Laitz
Workbook to Accompany the Complete Musician by Steven Laitz
Elements of Music by Ralph Turek
Piano Adventures Lesson Book, Primer Level by
John Thompson's Easiest Piano Course - Part 1 - Book Only by John Thompson
Piano Adventures, Primer Level, Theory Book by
How Music Works by David Byrne
Building Walking Bass Lines by Ed Friedland
A Chromatic Approach to Jazz Harmony and Melody by David Liebman
The Chord Wheel by Jim Fleser
Music Theory in Practice, Grade 1 (Music Theory in Practice by TAYLOR ERIC (AUTHOR
Piano Adventures Performance Book, Primer Level by
The Circle of Fifths for Guitarists by Mr Joseph Alexander
The Joy of Music Leonard Bernstein by Leonard Bernstein
No Bull Music Theory for Guitarists by James Shipway
Piano Book for Adult Beginners by Damon Ferrante
Accelerated Piano Adventures for the Older Beginner, Book 1 by
Star Wars for Beginning Piano Solo by
PlayTime Piano, Level 1 (5-Finger Melodies) by
The Study of Counterpoint by Johann Joseph Fux
Guitar Fretboard by Guitar Head
Theory of Harmony by Arnold Schoenberg
Piano Adventures Technique & Artistry Book, Primer Level by
John Thompson's Easiest Piano Course - Part 2 - Book Only by John Thompson
ShowTime Piano, Level 2A (Elementary Playing) by
Guitar Mastery Simplified by Erich Andreas
AP Music Theory by Nancy Fuller Scoggin B.M.E.
The Advancing Guitarist by Mick Goodrick
The Berklee Book of Jazz Harmony by Joe Mulholland, Tom Hojnacki
The AB Guide to Music Theory, Part 1 by Eric Taylor
ChordTime Piano, Level 2B by
The Music Tree by Frances Clark, Louise Goss, Sam Holland
The Guitar Grimoire by Adam Kadmon
Beginner Classical Piano Music by Damon Ferrante
Berklee Music Theory, Book 2 by Paul Schmeling
Piano Theory Workbook Book 1 by Fred Kern, Phillip Keveren, Mona Rejino, Karen Harrington
Hal Leonard Guitar Method Jazz Guitar by Jeff Schroedl
Notespeller for Piano - Book 1 by Karen Harrington
First Steps in Music Theory by Eric Taylor
Jazz Guitar by Jody Fisher
Music Theory 101 by Brian Boone, Marc Schonbrun
Fundamentals of Guitar by Miles Okazaki
Introduction to Post-Tonal Theory by Joseph N. Straus
Doctor Mozart Music Theory Workbook Level 1A by Paul Christopher Musgrave, Machiko Yamane Musgrave
Concise Introduction to Tonal Harmony by L. Poundie Burstein, Joseph N. Straus
Student Workbook by L. Poundie Burstein, Joseph N. Straus
Bass Theory by John C. Goodman
The Guitarist's Music Theory Book by Peter Vogl
Counterpoint in Composition by Felix Salzer, Carl Schachter
Theory Time by Heather Rathnau NCTM
The Violinist.com Interviews by Laurie Niles
Ultimate Guitar Chords, Scales & Arpeggios Handbook by Damon Ferrante
Music Theory for Bass Players by Steve Gorenberg
Undefined (The Elemental Saga) by Jessica Ruddick
Jazz Theory by Dariusz Terefenko
Essential Music Theory for Electric Bass by Robert Garner
Bass Guitar Theory Nuts & Bolts by Andy Schneider
Workbook, Volume I for Aldwell/Cadwallader's Harmony and Voice Leading, 4th by Edward Aldwell, Carl Schachter, Allen Cadwallader
Music Composition for Dummies by Scott Jarrett, Holly Day
Music Theory Foundations by Jade Rosina Bultitude
Basic Music Theory, 4th ed. by Jonathan Harnum
Harmony & Voice Leading by Edward Aldwell, Carl Schachter, Allen Cadwallader
The Complete Idiot's Guide to Playing Piano by Brad Hill