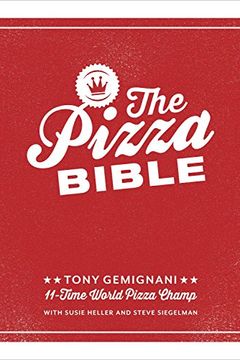 The Pizza Bible
The World's Favorite Pizza Styles, from Neapolitan, Deep-Dish, Wood-Fired, Sicilian, Calzones and Focaccia to New York, New Haven, Detroit, and More
A comprehensive guide to making pizza, covering nine different regional styles--including standards like Neopolitan, Roman, and Chicago, as well as renowned pizza sub-specialties like St. Louis and Californian--from chef, 11-time world Pizza Champion, and Guinness world record-holding pizza-spinner, Tony Gemignani. Pizza is one of the world's most ...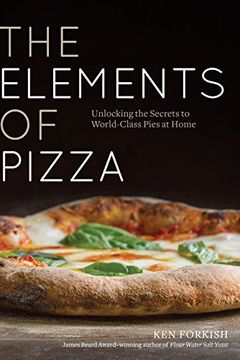 A follow-up to the James Beard and IACP award-winning book Flour Water Salt Yeast, featuring an unprecedented look into the mechanics of pizza-dough making, plus scores of recipes for pizzas in every style: Neapolitan, Roman, American pan pizza, New York-style, creative flat breads, gluten-free pizza, and more.Ken Forkish is one of the most respect...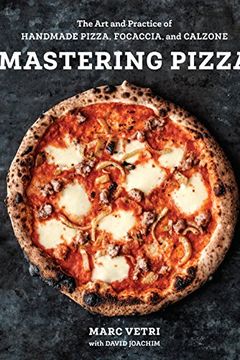 Mastering Pizza
The Art and Practice of Handmade Pizza, Focaccia, and Calzone [A Cookbook]
A revolutionary guide to making delicious pizza at home, offering a variety of base doughs so that your pizza will turn out perfect no matter what kind of oven or equipment you have....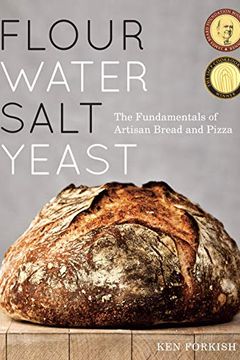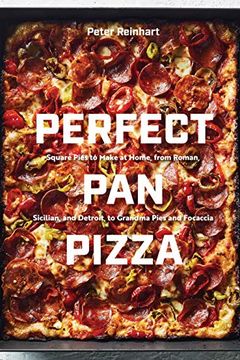 Perfect Pan Pizza
Square Pies to Make at Home, from Roman, Sicilian, and Detroit, to Grandma Pies and Focaccia [A Cookbook]
An in-depth guide to pan pizza from baking authority Peter Reinhart, including achievable recipes for making Detroit-, Sicilian-, and Roman-style pan pizzas and focaccias in a home oven....
Everyone loves pizza, right? Saver of parties, empty fridges and hangovers the world over – pizza has come to the rescue of the human race more times than is worth counting. So, if you can't imagine your world without dough, cheese and tomato, then this is the book for you.All things pizza are here – from its history and family tree, to world famou...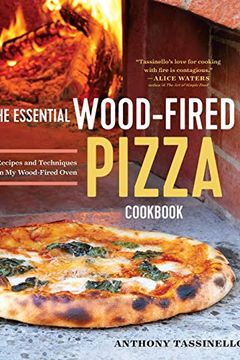 I have always had a passion for fire and wood ovens. Anthony's own love for cooking with fire is contagious and his knowledge about wood-fired pizza is all encompassing. This is an inspiring and well-written book from a teacher you can really trust!-Alice Waters, author of The Art of Simple Food and Owner of Chez Panisse RestaurantFrom Anthony Tass...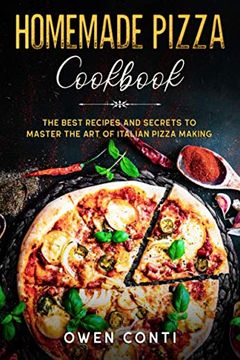 Do you want to know how to prepare real Italian pizza from scratch, directly in your kitchen without having a professional wood-burning oven?Today, pizza is the most eaten food in the world, and the reasons are clear: it is truly delightful and tasty.Although it is such a popular dish, unfortunately, many prefer to buy frozen or ready-made pizzas.M...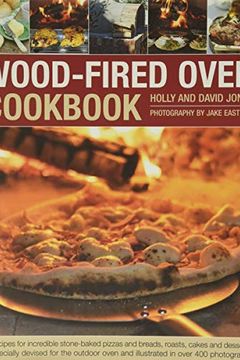 Wood-Fired Oven Cookbook
70 Recipes for Incredible Stone-Baked Pizzas and Breads, Roasts, Cakes and Desserts, All Specially Devised for the Outdoor Oven and Illustrated in Over 400 Photographs
This title contains 70 recipes for incredible stone-baked pizzas and breads, roasts, cakes and desserts, all specially devised for the outdoor oven and illustrated in over 400 photographs. It offers everything you need to know about cooking in a wood-fired oven, from lighting a fire to inspirational recipes. It includes menu suggestions and timing ...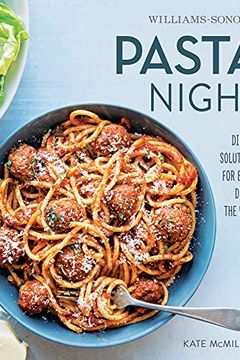 Pasta Night
Dinner Solutions for Every Day of the Week (Williams-Sonoma)
My Pizza by Jim Lahey, Rick Flaste
Pizza Czar by Anthony Falco
From the Wood-Fired Oven by Richard Miscovich
Pizza by Barbara Caracciolo
The Art of Wood-fired Cooking by Andrea Mugnaini
Modernist Pizza by Nathan Myhrvold, Francisco Migoya
The United States of Pizza by Craig Priebe, Dianne Jacob