Discover the original hand positions and healing techniques of Dr. Mikao Usui, the founder of the Reiki system, with this comprehensive handbook. Illustrated with 100 photos, the book offers detailed hand positions for a variety of health complaints, making it a valuable reference for Reiki practitioners of all levels. Translated into English for the first time, this book allows reiki enthusiasts to follow in the footsteps of a great healer and expand their knowledge.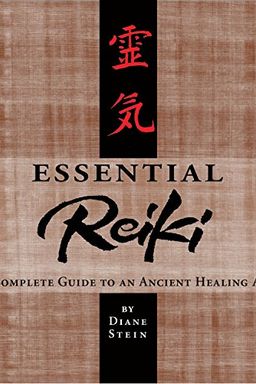 Learn the ancient and profoundly simple system of Reiki healing, derived from Tibetan Buddhism. With full information on all three degrees of this healing system, this classic guide breaks new ground in the practice of Reiki. While no book can replace the directly received Reiki "attunements," it provides everything else that the healer, practitioner, and teacher of this system needs. Discover the power of Reiki healing today.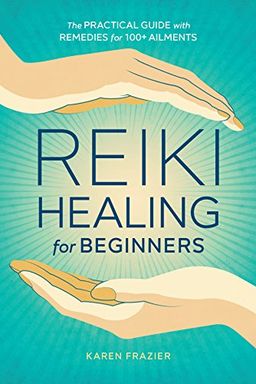 Heal over 100 emotional and physical ailments with Reiki Healing for Beginners. This beginner's handbook offers clear, step-by-step instructions with fully illustrated basic techniques for reiki healing. The guide also includes an essential introduction to the history and principles of reiki. Empower yourself with the power to heal others and yourself.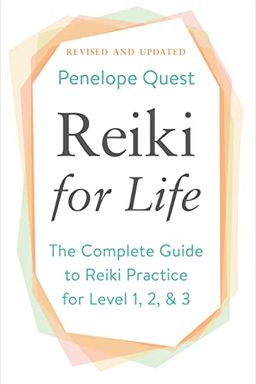 Reiki for Life
The Complete Guide to Reiki Practice for Levels 1, 2 & 3
Discover the healing art of Reiki with this comprehensive handbook suitable for beginners and masters alike. Reiki for Life covers everything from basic routines to advanced techniques, revealing the power and potential of each level. Learn how to perform Reiki on yourself and others, and get direction on using Reiki for spiritual growth. This revised edition includes the latest findings and techniques, as well as comparisons between the West and East origins of Reiki. Complete with helpful illustrations and resources, Reiki for Life is essential for anyone interested in this fast-growing practice.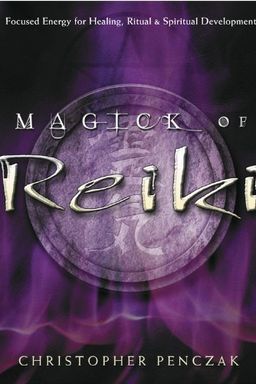 Unlock the secrets of the powerful energy of Reiki from a magickal perspective with this groundbreaking examination by Christopher Penczak. Learn about the history, variations, and three degrees of Reiki and how to integrate it into your magickal practice. Discover new ways to use Reiki energy for psychic development and with candle magick, crystals, herbs, charms, and talismans. Winner of the 2005 COVR Award for Best Alternative Health Book.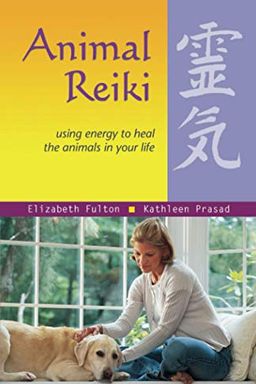 Animal Reiki
Using Energy to Heal the Animals in Your Life (Travelers' Tales Guides)
Discover the power of Reiki in animal healing with this guidebook that covers everything you need to know about energy medicine. Whether you're a new student, an experienced practitioner, or a dedicated animal lover looking to deepen your bond with your pet, Animal Reiki will show you how to harness the power of energy to promote well-being and healing in your animal friends. The book covers dogs, cats, horses, birds, and more, making it the perfect primer for anyone interested in this growing field of alternative medicine. Written in an easy-to-read style, Animal Reiki will be a valuable addition to any animal guardian or veterinarian's library.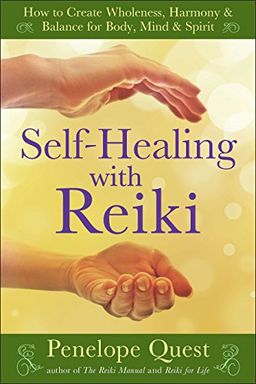 Harness the power of Reiki for self-healing with this essential guide by Penelope Quest. Discover new ways to use Reiki for a healthier life and a sense of purpose. This holistic approach addresses psychological, emotional, social, and environmental issues while offering special meditations for insight and inspiration. Whether you're new to Reiki or a seasoned practitioner, this book provides innovative and easy-to-follow techniques for unlocking the full potential of self-healing.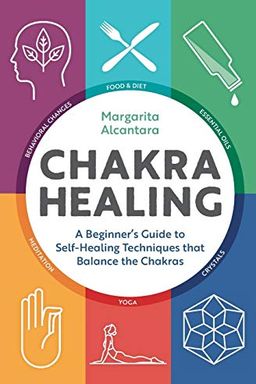 Chakra Healing
A Beginner's Guide to Self-Healing Techniques that Balance the Chakras
Discover the secrets of chakra healing and restore balance to your mind, body, and spirit with the guidance of Margarita Alcantara, an energy healer, acupuncturist, and Reiki master. In this book, Margarita offers a practical approach to identifying ailments, discovering the affected chakra, and selecting an effective healing technique. Choose from a variety of therapeutic methods such as meditations, crystals, yoga, and more supported by helpful illustrations and photos. Find solutions to an array of concerns such as fatigue, guilt, digestive issues, headaches, and more and experience emotional, physical, and spiritual health.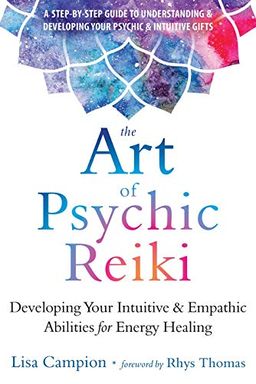 This one-of-a-kind guide, The Art of Psychic Reiki, combines the gentle yet powerful, hands-on energy healing method of Reiki with the development of psychic and intuitive abilities crucial to this healing work. Written by master Reiki teacher Lisa Campion, this step-by-step guide provides everything you need to know about this healing art, including empathy and psychic development training that prepares healers to go out and do the work they were meant to do. Whether you're new to Reiki or a practitioner seeking to deepen your knowledge, this guide will teach you how to use Reiki to heal yourself and others, trust your intuition, develop your psychic abilities, work with your spirit guides, and ground and protect yourself as a practitioner of this sacred healing art.
Discover the universal energy of Reiki with this comprehensive guide for students, practitioners, and Masters. Explore detailed information from Reiki Levels I, II and Master while learning how to perform Reiki on yourself and others to heal emotional, physical, and energetic imbalances. This helpful manual can be used as a standalone resource or a trusted companion to your Reiki courses. Start your amazing journey with Reiki today.
The Japanese Art of Reiki by Bronwen Stiene, Frans Stiene
The Spirit of Reiki by Walter Lubeck, Frank Arjava Petter, William Lee Rand
Reiki The Healing Touch by William Lee Rand
Your Seven Energy Centers by Elizabeth Clare Prophet, Patricia R. Spadaro
The Reiki Touch by William Lee Rand
Tails of a Healer by Rose De Dan