Best Sewing Books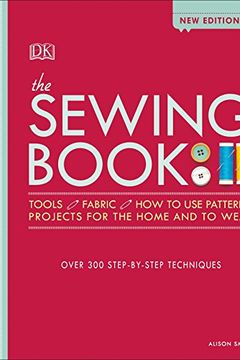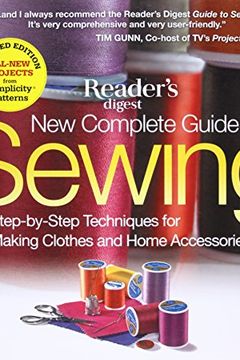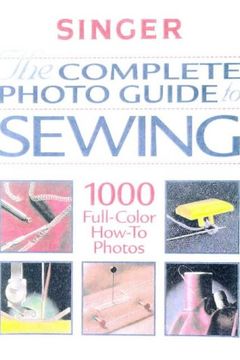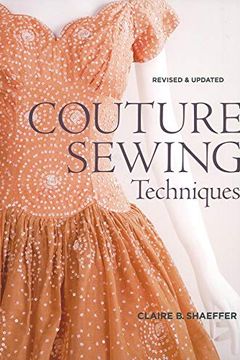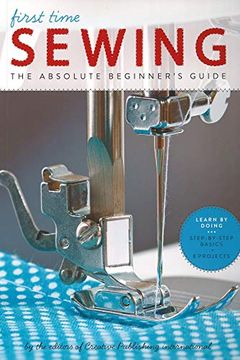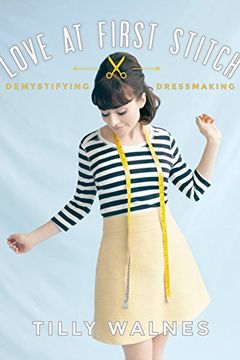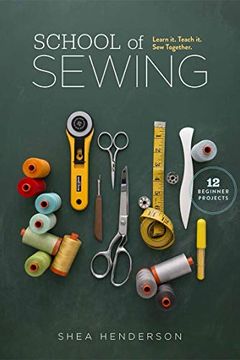 Follow in the footsteps of a real group of beginner sewists who came together with author, Shea Henderson, to have her teach them on thing: to learn to use their sewing machines. The result of their journey is this learn-to-sew bible covering everything from the anatomy of a sewing machine, fabrics, essential tools and basic sewing techniques geare...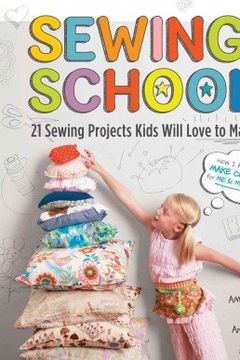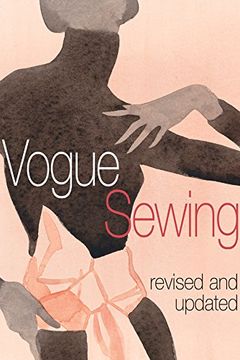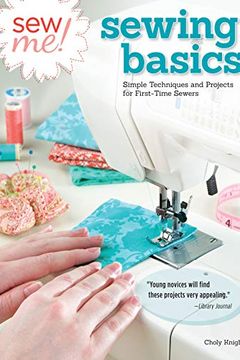 Sew Me! Sewing Basics
Simple Techniques and Projects for First-Time Sewers (Design Originals) Beginner-Friendly Easy-to-Follow Directions to Learn as You Sew, from Sewing Seams to Installing Zippers
Sew Me! Sewing Basics is geared towards would-be sewers of all ages, who may never have touched a sewing machine or even threaded a needle before. It's the perfect book for anyone who wants to get started in the craft, or just needs a quick refresher course in sewing. Choly Knight's friendly and easy-to-follow directions will get readers sewing wit...
The Complete Photo Guide to Perfect Fitting by Sarah Veblen
Fit for Real People by Pati Palmer
The Sewing Machine Accessory Bible by Wendy Gardiner
Pattern Magic by Tomoko Nakamichi
Pattern Fitting With Confidence by Nancy Zieman
Sewing to Sell - The Beginner's Guide to Starting a Craft Business by Virginia Lindsay
Claire Shaeffer's Fabric Sewing Guide by Claire Shaeffer
Dressmaker's Handbook of Couture Sewing Techniques by Lynda MaynardPaperback by
The Maker's Atelier by Frances Tobin
Sewing Secrets from the Fashion Industry by Susan Huxley
How To Start Sewing by Assembil Books
Mending Matters by Katrina Rodabaugh
The Art of Manipulating Fabric by Colette Wolff
Patternmaking for Fashion Design by Helen Joseph Armstrong
"Reader's Digest" Complete Guide to Sewing by Reader'S Digest Association
Alabama Studio Sewing Patterns by Natalie Chanin
Metric Pattern Cutting for Women's Wear by Winifred Aldrich
Shirtmaking by David Page Coffin
A Kid's Guide to Sewing by Sophie Kerr
All New Fabric Savvy by Sandra Betzina
A Beginner's Guide to Sewing with Knitted Fabrics by Wendy Ward
Dressmaking by Alison Smith
Professional Sewing Techniques for Designers by Sharon Czachor
High Fashion Sewing Secrets from the World's Best Designers by Claire B. Shaeffer
The Sewing Bible for Clothes Alterations by Judith Turner
Knits for Real People by Susan Neall
How to Use, Adapt, and Design Sewing Patterns by Lee Hollahan
Me and My Sewing Machine by Kate Haxell
Fitting and Pattern Alteration by Elizabeth L. Liechty
Sewing with Knits by Connie Long
Basic Black by Sato Watanabe
Serger Secrets by Mary Griffin
Sewing For Dummies by Jan Saunders Maresh
Great British Sewing Bee by Caroline Akselson, Alexandra Bruce
Sewing Happiness by Sanae Ishida
Bend-the-Rules Sewing by Amy Karol
Pattern Magic 2 by Tomoko Nakamichi
The Geometry of Hand-Sewing by Natalie Chanin
Complete Guide to Needlework by Editors of Reader'S Digest
The Sewing Machine Embroiderer's Bible by Liz Keegan
Fabric for Fashion by Clive Hallett
All-in-One Quilter's Reference Tool by Sharyn Craig and Liz Aneloski Alex Anderson Harriet Hargrave
The Serger's Technique Bible by Julia Hincks
You and Your Sewing Machine by Bernie Tobisch
That Handmade Touch by Svetlana Sotak
Stylish Dress Book by Yoshiko Tsukiori
My First Sewing Machine by Alison McNicol
Martha Stewart's Encyclopedia of Sewing and Fabric Crafts by Martha Stewart Living Magazine
Draping for Apparel Design by Helen Joseph-Armstrong
Fitting and Pattern Alteration by Elizabeth Liechty
The Complete Book of Sewing New Edition by Publishing
More Fabric Savvy by Sandra Betzina
Bridal Couture by Susan Khalje
Fabric Savvy by Sandra Betzina
The Nani Iro Sewing Studio by Naomi Ito
The Sewing Answer Book by Barbara Weiland Talbert
The Little Book of Sewing by Karen Ball
A Guide to Fashion Sewing by Connie Amaden-Crawford
The Dressmaking Book by Adele Margolis
Patternmaking with Stretch Knit Fabrics by Julie Cole
How to Make Clothes That Fit and Flatter by Adele Margolis
Sewing Lingerie That Fits by Karen Morris
Beginner's Guide To Dress & Skirt Making With Sewing Machine by Catherine Morris
Gertie Sews Vintage Casual by Gretchen Hirsch
Sewing School 2 by Andria Lisle, Amie Petronis Plumley
Sew Beautiful by Kennis Wong
Sewing with African Wax Print Fabric by Adaku Parker
Fabrics A-to-Z by Dana Willard
Pants for Real People by Marta Alto
The Fashion Designer's Textile Directory by Gail Baugh
Sewing Basics for Every Body by Wendy Ward
The Perfect Fit by various
Bend the Rules with Fabric by Amy Karol
Zakka Style by Rashida Coleman-Hale