Best Sewing Books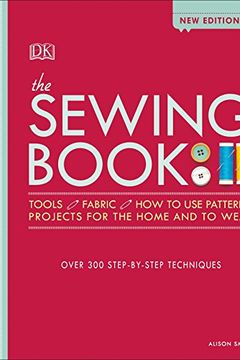 Discover the ultimate sewing guide with clear, detailed instructions and stunning photography. Learn every tool and technique needed for creating your own clothing and home furnishings. Includes information on patterns, key stitches, and 25 unique projects to bring your skills to life. The perfect resource for any level of sewer, from beginner to expert.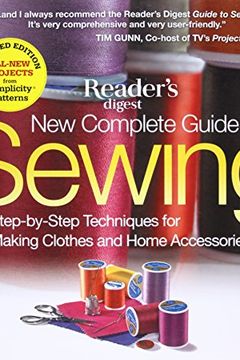 Master the art of sewing with the ultimate stitch-and-seam reference book! Packed with thousands of illustrations and diagrams, this guide covers everything you need to know to sew your own unique creations- whether you're new to sewing or an experienced pro. This updated edition includes 20 modern projects, tips on selecting equipment and fabrics, foolproof sizing techniques, and much more. Whether you're dreaming of crafting a summer dress or a patchwork bag, this book has got you covered.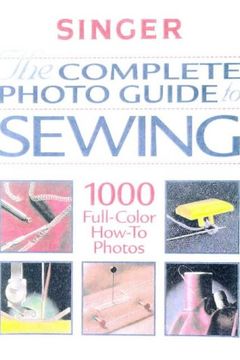 Learn the art of sewing with this comprehensive photo guide. Discover how to create perfect seams, put in zippers, and cut fabrics with ease. Take on exciting home decorating projects like curtains, tablecloths, and pillow shams. Follow the step-by-step instructions and bring your sewing skills to the next level!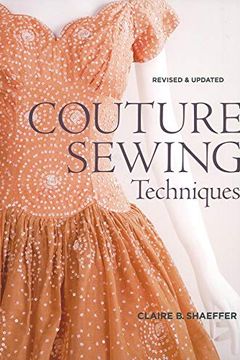 Discover the techniques that define couture sewing in this authoritative guide by fashion historian Claire B. Shaeffer. With clear illustrations, concise language, and new photos, Couture Sewing Techniques covers everything from mastering edge finishes to shaping a garment for a perfect fit. Learn how to apply these techniques on skirts, sleeves, pockets, jackets, and evening gowns. This revised and updated industry bible is the most complete couture-sewing course available.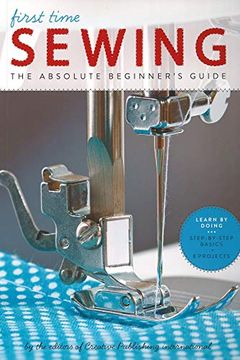 Learners keen on mastering the art of sewing can rely on First Time Sewing for guidance. This detailed beginner's guide offers easy-to-follow instructions for basic sewing techniques using hand stitches and sewing machines, complete with material and tool descriptions. The book's five projects, including aprons and pants, introduce crucial skills such as hems, seams, and pattern use. With First Time Sewing, anyone can be sewing with confidence in no time!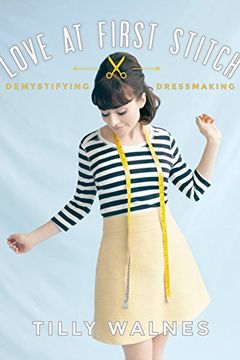 This dressmaking book provides a refreshing approach to sewing with 7 complete full-size patterns. Tilly Walnes demystifies dressmaking for novice stitchers, cheering them on with practical tips and inspiration. With step-by-step photographs and jargon-busting tutorials, the book takes you from threading your sewing machine to creating gorgeous garments that you'll love to wear. Along the way, Tilly adds her hints and tips on personalizing your project, establishing your signature style, and making sewing part of your lifestyle.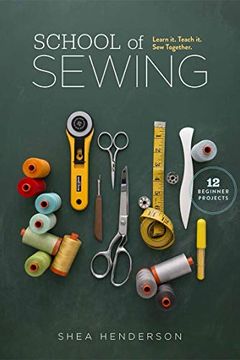 Learn how to sew like a pro with this comprehensive guide! Follow a group of real beginner sewists as they learn the ins and outs of their sewing machines, from the anatomy to fabrics and techniques. Benefit from authentic advice from 12 students as they progress through 12 projects (one a month) designed just for beginners. Each project includes 'extra credit' for the more ambitious among us. Hundreds of detailed how-to photos make this award-winning book an engaging and comprehensive sewing adventure. From simple pillow cases to finished quilts, School of Sewing is the only guide you'll need to master the art of sewing.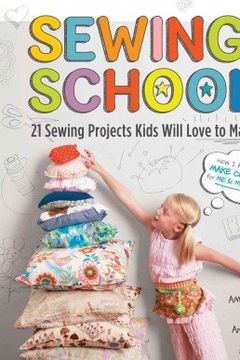 Sewing School for Kids is an inspiring guide that includes 21 fun sewing projects for children ages 5 and up. With easy-to-follow illustrated instructions and cut-out patterns, young crafters will quickly be sewing up colorful pillows, potholders, dolls, blankets, and more. These kid-tested projects require only minimal supervision and most can be made using simple hand stitches, so no sewing machine is required. With Sewing School, kids can develop their skills while sparking a passion for sewing that will last a lifetime.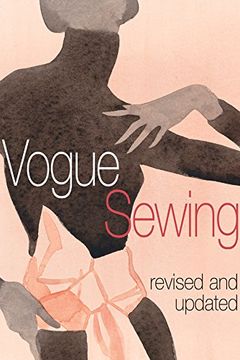 Discover the ultimate guide to sewing with Vogue Sewing. Revised and updated by the most respected name in needlework, this comprehensive manual covers everything from selecting fabrics to mastering couture techniques. With detailed instructions and beautiful illustrations, Vogue Sewing is perfect for both beginners and experts looking to create professional and fashionable garments.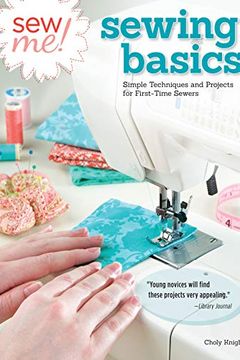 Sew Me! Sewing Basics
Simple Techniques and Projects for First-Time Sewers (Design Originals) Beginner-Friendly Easy-to-Follow Directions to Learn as You Sew, from Sewing Seams to Installing Zippers
Discover the craft of sewing with Sew Me! Sewing Basics - the perfect book for beginners of all ages! Choly Knight's easy-to-follow directions will give you sewing confidence, from choosing a machine to basic techniques and shortcuts. Learn as you sew with quick practice exercises, and tackle fun projects like plushies and hand towels. Sewing has never been so fun and accessible!
The Complete Photo Guide to Perfect Fitting by Sarah Veblen
Fit for Real People by Pati Palmer
The Sewing Machine Accessory Bible by Wendy Gardiner
Pattern Magic by Tomoko Nakamichi
Pattern Fitting With Confidence by Nancy Zieman
How To Start Sewing by Assembil Books
Sewing to Sell - The Beginner's Guide to Starting a Craft Business by Virginia Lindsay
Dressmaker's Handbook of Couture Sewing Techniques by Lynda MaynardPaperback by
Claire Shaeffer's Fabric Sewing Guide by Claire Shaeffer
Mending Matters by Katrina Rodabaugh
The Maker's Atelier by Frances Tobin
Sewing Secrets from the Fashion Industry by Susan Huxley
The Art of Manipulating Fabric by Colette Wolff
Patternmaking for Fashion Design by Helen Joseph Armstrong
Great British Sewing Bee by Caroline Akselson, Alexandra Bruce
"Reader's Digest" Complete Guide to Sewing by Reader'S Digest Association
Metric Pattern Cutting for Women's Wear by Winifred Aldrich
Alabama Studio Sewing Patterns by Natalie Chanin
Shirtmaking by David Page Coffin
All New Fabric Savvy by Sandra Betzina
A Kid's Guide to Sewing by Sophie Kerr
Dressmaking by Alison Smith
High Fashion Sewing Secrets from the World's Best Designers by Claire B. Shaeffer
Sewing For Dummies by Jan Saunders Maresh
How to Use, Adapt, and Design Sewing Patterns by Lee Hollahan
Professional Sewing Techniques for Designers by Sharon Czachor
A Beginner's Guide to Sewing with Knitted Fabrics by Wendy Ward
Me and My Sewing Machine by Kate Haxell
The Sewing Bible for Clothes Alterations by Judith Turner
Knits for Real People by Susan Neall
Serger Secrets by Mary Griffin
Sewing with Knits by Connie Long
Basic Black by Sato Watanabe
Fitting and Pattern Alteration by Elizabeth L. Liechty
Sewing Happiness by Sanae Ishida
Bend-the-Rules Sewing by Amy Karol
Gertie Sews Vintage Casual by Gretchen Hirsch
Pattern Magic 2 by Tomoko Nakamichi
The Geometry of Hand-Sewing by Natalie Chanin
Sewing School 2 by Andria Lisle, Amie Petronis Plumley
Complete Guide to Needlework by Editors of Reader'S Digest
All-in-One Quilter's Reference Tool by Sharyn Craig and Liz Aneloski Alex Anderson Harriet Hargrave
Fabric for Fashion by Clive Hallett
The Sewing Machine Embroiderer's Bible by Liz Keegan
Martha Stewart's Encyclopedia of Sewing and Fabric Crafts by Martha Stewart Living Magazine
Sew Beautiful by Kennis Wong
The Serger's Technique Bible by Julia Hincks
Sewing with African Wax Print Fabric by Adaku Parker
You and Your Sewing Machine by Bernie Tobisch
Stylish Dress Book by Yoshiko Tsukiori
That Handmade Touch by Svetlana Sotak
Pants for Real People by Marta Alto
The Fashion Designer's Textile Directory by Gail Baugh
Fabrics A-to-Z by Dana Willard
Draping for Apparel Design by Helen Joseph-Armstrong
The Complete Book of Sewing New Edition by Publishing
My First Sewing Machine by Alison McNicol
More Fabric Savvy by Sandra Betzina
Sewing Basics for Every Body by Wendy Ward
Bridal Couture by Susan Khalje
Fabric Savvy by Sandra Betzina
Fitting and Pattern Alteration by Elizabeth Liechty
The Nani Iro Sewing Studio by Naomi Ito
The Perfect Fit by various
The Sewing Answer Book by Barbara Weiland Talbert
The Little Book of Sewing by Karen Ball
A Guide to Fashion Sewing by Connie Amaden-Crawford
The Dressmaking Book by Adele Margolis
Sewing Lingerie That Fits by Karen Morris
Patternmaking with Stretch Knit Fabrics by Julie Cole
How to Make Clothes That Fit and Flatter by Adele Margolis
Bend the Rules with Fabric by Amy Karol
Beginner's Guide To Dress & Skirt Making With Sewing Machine by Catherine Morris
Zakka Style by Rashida Coleman-Hale