Best Skateboarding Books

The bigger, newly designed edition of an iconic skateboarding book, including additional never-before-seen Glen E. Friedman photos and a new C.R. Stecyk III postscript.In the early 1970s, the sport of skateboarding had so waned from its popularity in the 1960s that it was virtually nonexistent. In the DogTown area of west Los Angeles, a group of yo...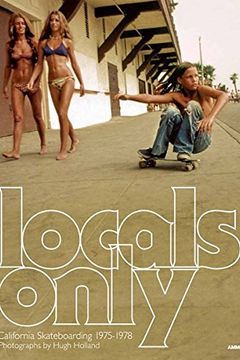 One afternoon in 1975, a young photographer named Hugh Holland drove up Laurel Canyon Boulevard in Los Angeles and encountered skateboarders carving up the drainage ditches along the side of the canyon. Immediately transfixed by their grace and athleticism, he knew he had found an amazing subject. Although not a skateboarder himself, for the next t...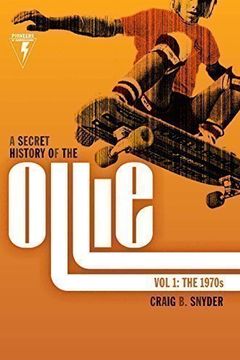 Every culture has a creation myth, and skateboarding is no different. The Ollie forged a new identity for skateboarding after its invention in the 1970s, and it lies at the root of nearly every significant move in street skating today. This groundbreaking no-handed aerial has also affected the evolution of surfing and snowboarding, and has left a p...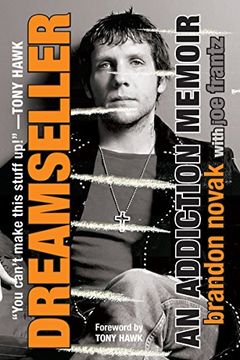 "Skate, drugs, and rock 'n' roll!"--Kat Von D, LA InkForward by Tony Hawk Skateboarder and Jackass star Brandon Novak comes clean about his crazy rise to fame, tailspin into addiction, and other death-defying stunts on the road to recovery...At seven, Brandon was a skateboard prodigy. By the time he was fourteen, he was living the dream. Discovered...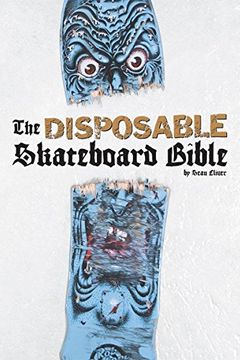 With the release of Disposable - A History of Skateboard Art in 2004, author Sean Cliver made a brilliant attempt at artfully cataloging every important skateboard deck ever released. In the process, he created a classic, but was left feeling less than satisfied. Ever the completist, the gaping omissions in the first book gnawed at him and drove hi...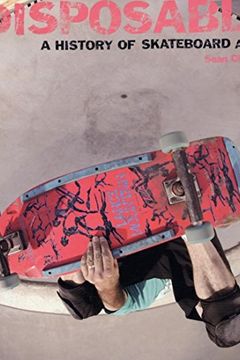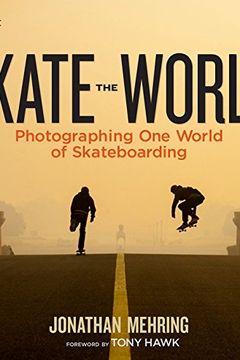 Hit the streets with 200 exhilarating photographs of the world's greatest professional skateboarders in action. In this dynamic collection, award-winning photographer Jonathan Mehring takes us from New York to Hong Kong to Istanbul and beyond as he sets out to capture the heart and soul of skate culture on six continents. Featuring stars like Tony ...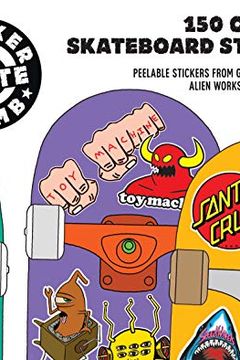 A cool selection of classic skateboard stickers from five key skateboard brands.This new book of fully peelable stickers, compiled by the Stickerbomb team, brings together the best skateboard stickers – both classic and new – from the 1970s to today.From Jim Philip's legendary drawings for Santa Cruz, to the innovative, graphic–led creations from G...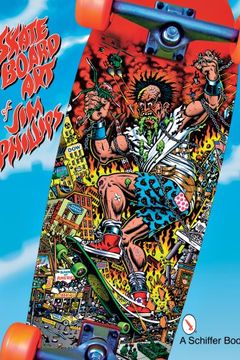 This retrospective of Jims skateboard art bombards the reader with colorful decks, logos, ad art, ad layouts, photos, and stickers to illustrate the history of skateboarding, from the urethane revolution to the present. Take a ride with an inside view of Phillips Studios, to observe the wacky world of his crazed studio artists and examine their gra...
The Handmade Skateboard by Matt Berger
The Skateboard by Ben Marcus
Back in the Day by William Sharp
California Concrete by Amir Zaki
In Persuasion Nation by George Saunders
The Concrete Wave by Michael Brooke
Skateboarding and the City by Iain Borden
Board Battle by Jake Maddox
The Extreme Team by Matt Christopher
The Answer Is Never by Jocko Weyland
Secrets & Surprises by Ann Beattie
Distant Star by Roberto Bolano
Impossible by Cole Louison
Skinema by Chris Nieratko