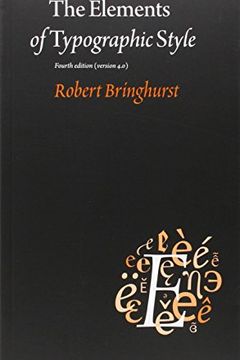 Discover the art of typography with this masterful style guide from renowned typographer and poet Robert Bringhurst. This book combines the practical, theoretical, and historical aspects of typography, offering a completely updated edition with important revisions based on the ever-evolving field. Don't miss the expert insights and clarity that Bringhurst brings to this timeless subject.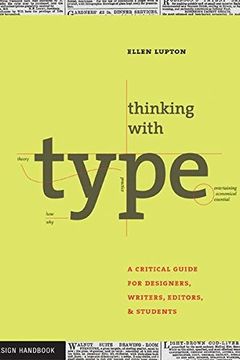 This comprehensive book on typography covers the fundamental aspects of design: choosing fonts, sizing, alignment, spacing, and more. Ellen Lupton offers clear guidance and practical exercises for anyone wanting to improve their typography skills. Divided into letter, text, and grid sections, the book includes historical and theoretical concepts of typography, as well as examples from leading practitioners. Thinking with Type is a must-read for designers and anyone interested in typography.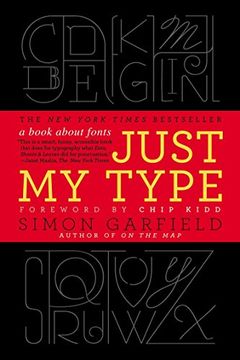 Explore the fascinating world of fonts with Just My Type by Simon Garfield. Discover the stories behind popular typefaces, from Ikea's Verdanagate to Comic Sans. Learn about the impact of upper case letters and the history of fonts in movies and album covers. With interviews from typeface creators, this book is the ultimate guide to everything font-related.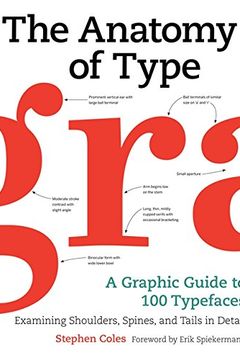 "The Anatomy of Type" is the ultimate guide to typography for creatives. This visually stunning book offers practical descriptions and diagrams to help you distinguish between related typefaces and understand how letterforms impact mood, readability, and use. Featuring 100 hand-picked typefaces, including both familiar classics and contemporary fonts, this book is a must-read for anyone seeking to sharpen their typographic eye.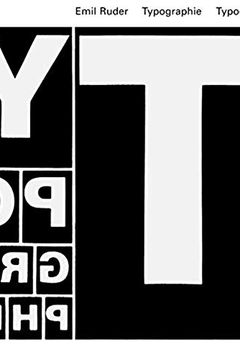 Learn the fundamentals of typography from one of the great twentieth-century typographers. This timeless textbook has inspired generations of designers with its innovative rules that replace conventional ones. With over 500 examples and in English, German, and French, it's a must-have for both students and accomplished designers.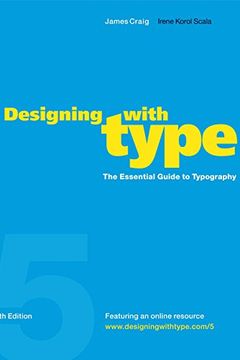 Discover the art and science of typography with Designing with Type. This perennial best-seller has been completely updated with new information, images, and an integrated website for even more typographic exploration. With over 250,000 copies sold, this fully updated fifth edition is the perfect tool for students and teachers alike. Explore hundreds of design solutions and gain access to a wealth of typographic knowledge. Let Designing with Type educate and inspire your next design project.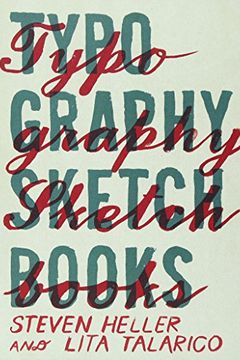 Delve into the minds of over 90 leading designers and typographers as they reveal their private sketchbooks and the creative process of typography design. From established designers to up-and-coming talents, Typography Sketchbooks showcases the expressive quality of letters and words in design. This collection emphasizes the importance of good typography and is a must-read for anyone who uses type, whether by hand or on screen. Discover how the craft of typography has endured for centuries and continues to shape visual communication and graphic design.
Explore the timeless elegance and sophistication of script typefaces with this inspiring book. From wedding invitations to diplomas, scripts add a touch of class to any text. Derived from handwriting, these stylized typefaces suggest, imply, or symbolize traits linked to writing. Featuring examples from a range of sources and countries, this compilation is a treasure trove of popular, rare, and forgotten scripts from the Golden Age of scripts. Discover long overlooked material and unleash your creativity with the hundreds of inventive examples found within.
Explore the fascinating world of typography with this design classic that has been inspiring designers for over 20 years. In the third edition, renowned designer Erik Spiekermann includes a new chapter on mobile and web typography, and updates the book with new images and referenced typefaces. Learn how to work with type, choose the best typeface, and express yourself more effectively through design with Spiekermann's engaging and commonsense approach. A must-read for anyone who uses type (which is almost everyone these days).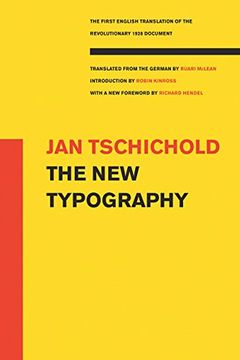 "Explore the evolution of book and graphic design in the modern age with a timeless classic - The New Typography Weimar and Now. Originally published in Berlin in 1928 by Jan Tschichold, this treatise has been recognized as the definitive source for design in the machine age. This new edition includes a foreword by Rich Hendel, offering insights on Tschichold's life and work. An excellent read for all design enthusiasts!"
Why Fonts Matter by Sarah Hyndman
Essay on Typography by Eric Gill
In Progress by Jessica Hische
Designing Type by Karen Cheng
The Complete Manual of Typography by James Felici
Typography Essentials by Ina Saltz
Type on Screen by Ellen Lupton
I Wonder by Marian Bantjes
Meggs' History of Graphic Design by Philip B. Meggs
The ABC of Custom Lettering by Ivan Castro
On Web Typography by Jason Santa Maria
Better Web Typography for a Better Web by Matej Latin
Typographers on Type by Ruari McLean
A Type Primer by John Kane
Language Culture Type by John D. Berry
Encyclopaedia of Typefaces by Berry and Johnson Jaspert