Sort by
Latest Recommendations First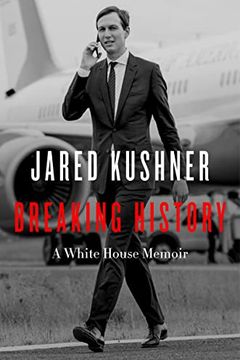 Discover an inside look into one of the most consequential presidential advisors in modern history. Breaking History offers a surprising and candid account of Jared Kushner's experience behind closed doors during the Trump presidency. Kushner shares his involvement in Oval Office debates, double-crosses at the United Nations, tense meetings in Arab palaces, and high-stakes negotiations, as well as his successful delivery of unprecedented results on trade, criminal justice reform, production of COVID-19 vaccines, and Middle East peace. This political memoir is a true historical thriller and the most honest, nuanced, and definitive understanding of a presidency that will be studied for generations.
A fantastic book by @jaredkushner! I highly encourage everyone to get it today! BREAKING HISTORY is the real story of what happened!     
–
source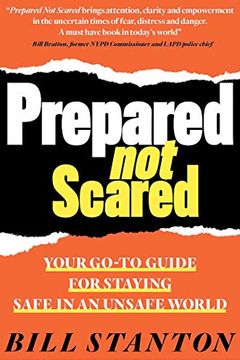 Prepared Not Scared is the ultimate guidebook for protecting yourself and your family from the terrifying dangers of today's world. Written by national personal security expert Bill Stanton, it provides insight from world-class experts in criminology, psychology, military science, self-defense, technology, and emergency preparedness, giving you the practical, life-saving tips and advice needed to prepare for the worst. This book is easy-to-use and filled with actionable bullet points and factoids, providing you with peace of mind and confidence to thrive in these trying, sometimes terrifying times. Notable figures such as Sylvester Stallone and Megyn Kelly praise the resourcefulness, clarity, and power of this book.
As a former prosecutor this is a MUST read book on safety tips to help keep you and your family SAFE! Thanks Bill! 👏 Prepared Not Scared: Your Go-To Guide for Staying Safe in an Unsafe World: Bill Stanton: 9781940358369: Books     
–
source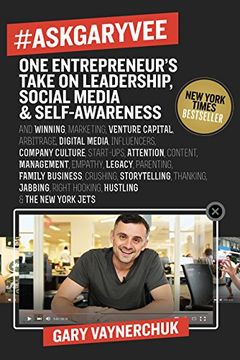 #AskGaryVee
One Entrepreneur's Take on Leadership, Social Media, and Self-Awareness
Discover valuable advice on marketing, social media, entrepreneurship, and more with #AskGaryVee. This book intertwines Gary Vaynerchuk's popular show with practical, timely, and timeless tips on effectively using Twitter, launching a small business, creating a personal brand, and staying healthy. This unconventional entrepreneur will guide you through everything you've been afraid to ask, so you can make things happen in a big way.
What a great book! Thx for the recommendation @EytanSugarman! Check it out here: @garyvee     
–
source