According to Humphrey Series
According to Humphrey books in order
A series of books for children who are ready to read chapter books featuring a lovable hamster named Humphrey. A series for younger children is called Humphrey's Tiny Tales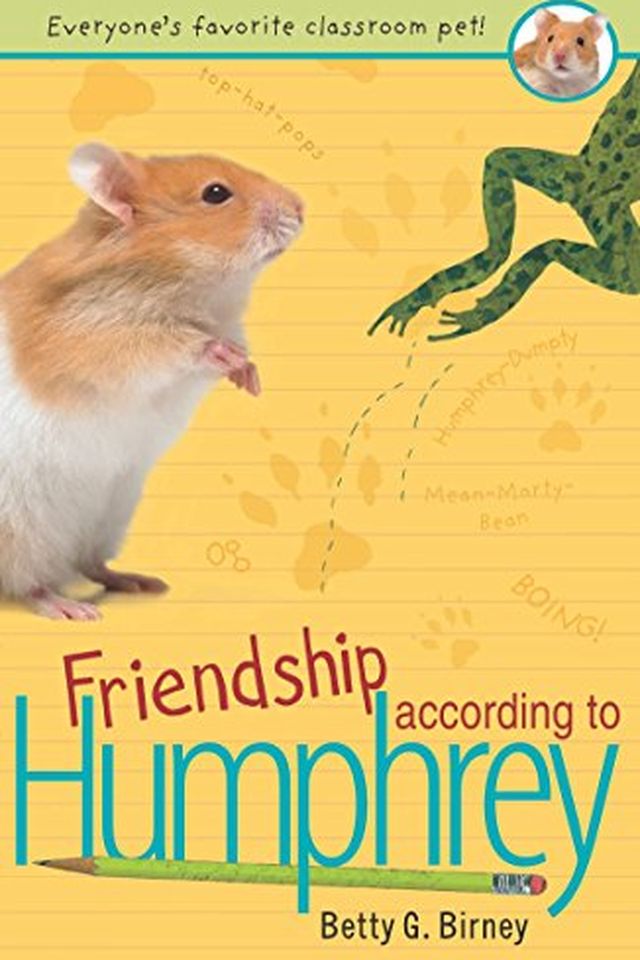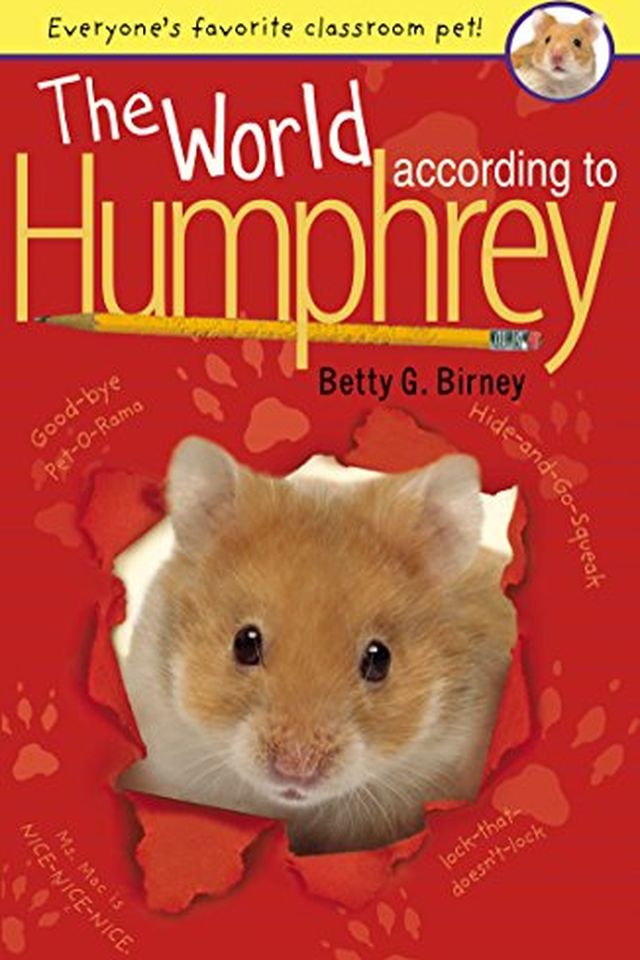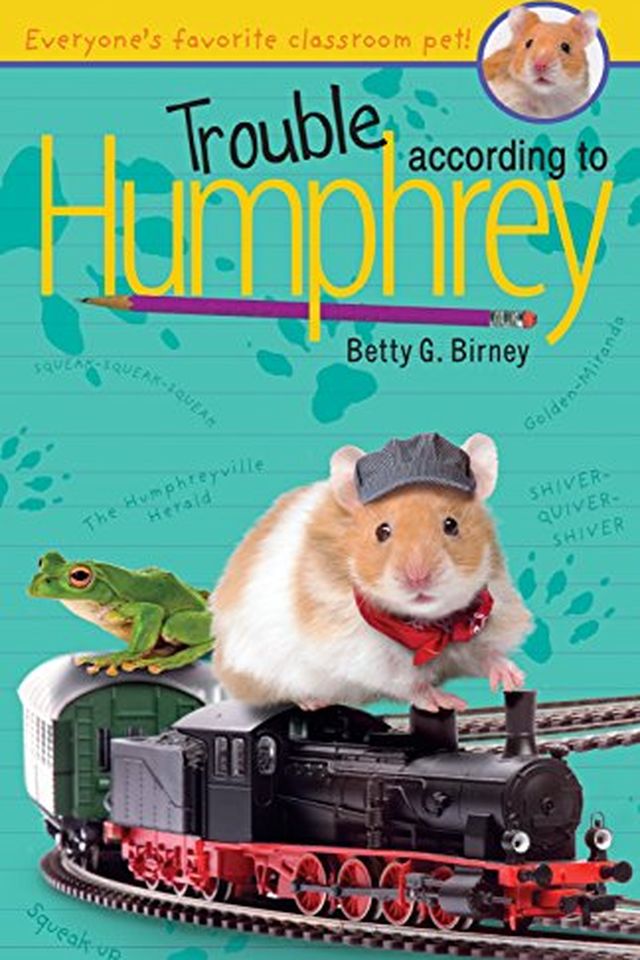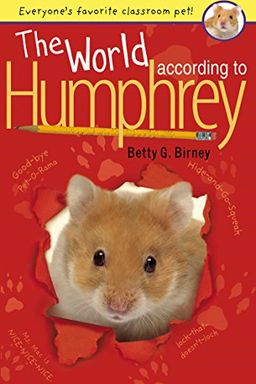 "The World According to Humphrey" is a heartwarming tale about a classroom pet hamster named Humphrey, who teaches readers valuable lessons about life through his observations. Join Humphrey as he has FUN-FUN-FUN in class and spends his weekends on sleepovers with different students. With his new friends, he learns to read, write, and shoot rubber bands, all while navigating the dangers of having a teacher who's out to get him. Kids will love Humphrey and his charming adventures!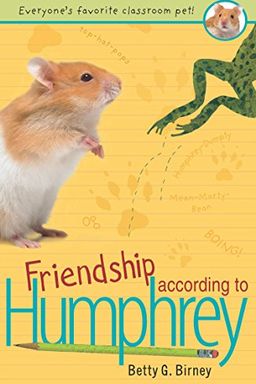 Get ready for a heartwarming story about friendship! When a new class pet arrives, Humphrey finds himself struggling to connect with Og the frog. Despite his efforts, the other students are too interested in Og to pay attention to Humphrey. But Humphrey isn't one to give up easily, and he's determined to find a way to befriend Og. Follow Humphrey on his adventures and discover the true meaning of friendship.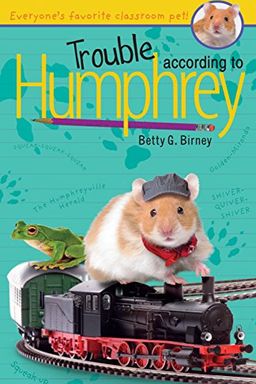 The beloved classroom hamster, Humphrey, finds himself in trouble when he accidentally creates a mess outside of his cage while under the watch of a student. Unfortunately, the student is blamed for the mishap, and Humphrey must find a way to clear her name without sacrificing his own freedom. The endearing character of Humphrey manages to help other students with their problems while navigating his own, making for a heartwarming and entertaining story.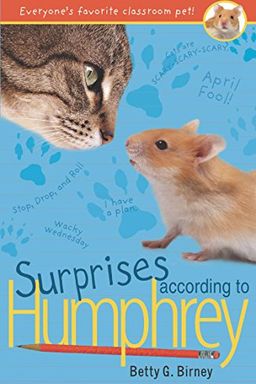 Join Humphrey the classroom hamster as he navigates through LOTS-LOTS-LOTS of exciting and scary surprises, from a new hamster ball to a run-in with a cat and a new janitor who might be from another planet. Despite the chaos, Humphrey finds time to help his classmates with their problems. But can he handle Mrs. Brisbane's unsqueakable surprise?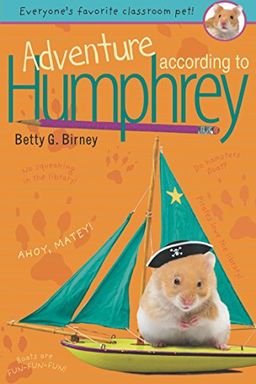 Join Humphrey the hamster and his classmates in their boat-building adventure. When Humphrey accidentally ends up at sea on the day of the boat race, he discovers that being a pirate is not as easy as he thought. This charming story of a hamster on the high seas of hilarity is perfect for young readers looking for a fun and exciting adventure.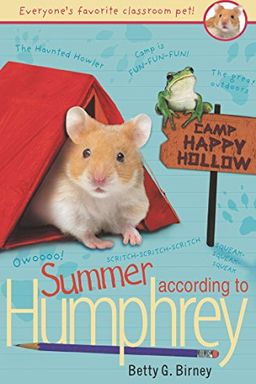 Join classroom hamster Humphrey and his friend, Og the frog, as they embark on a thrilling adventure to Camp Happy Hollow with their classmates and teacher. Filled with fun new experiences and a few scary surprises, Humphrey's curiosity is put to the test. Will he be able to handle the wild sounds and smells of the great outdoors, or will camp prove too much even for this adventurous little hamster?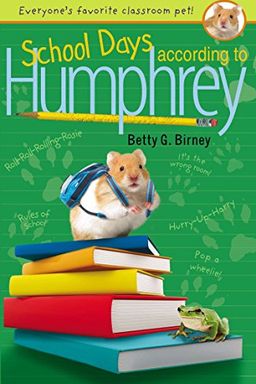 Join Humphrey the classroom pet as he embarks on a new school year filled with new friends and unexpected surprises. When a group of strange kids arrive in Room 26, Humphrey finds himself in the middle of a mix-up that leads him to meet his new classmates. Meanwhile, his old friends miss him, but Humphrey's nerves are on edge when they discuss taking him away from Mrs. Brisbane's room for good. This heartwarming book is perfect for young readers as it explores the joys of making new friends while cherishing old ones.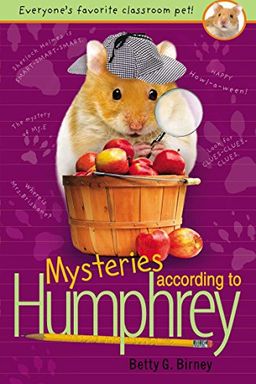 In "Mysteries According to Humphrey," the beloved classroom hamster takes on his biggest case yet: the disappearance of his favorite teacher, Mrs. Brisbane. With a new substitute teacher in the classroom, Humphrey puts his newly-acquired detective skills to the test as he follows clues and tries to uncover the truth behind Mrs. Brisbane's absence. This fun and charming book, part of the award-winning Humphrey series, is perfect for young readers who love mysteries and animal protagonists.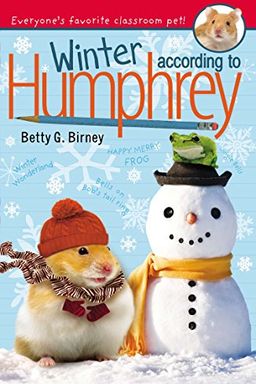 Celebrate the HAPPY-HAPPY-HAPPY holidays with Humphrey in this heartwarming and festive book. Follow Room 26's holiday preparations, from costumes to songs for the Winter Wonderland pageant. Humphrey learns about his friends' unique holiday traditions and helps them bring JOY-JOY-JOY to the season. With relatable characters and charming illustrations, this book is a favorite among schools and young readers.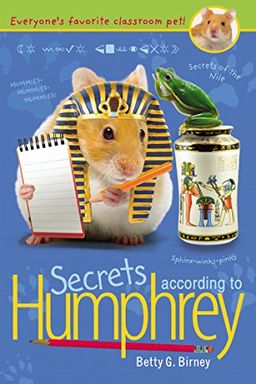 Classroom pet, Humphrey, is back in action in this engaging book. As secrets fly around Room 26, Mrs. Brisbane can barely contain her happiness about a student leaving. Meanwhile, the students are studying Ancient Egyptians and forming secret clubs and codes. The job of classroom pet is to help solve problems, but with so many secrets, it's getting HARD-HARD-HARD!
Spring According to Humphrey by Betty G. Birney