Bad Kitty Chapter Book Series
Bad Kitty Chapter Book books in order
Bad Kitty picture books found here.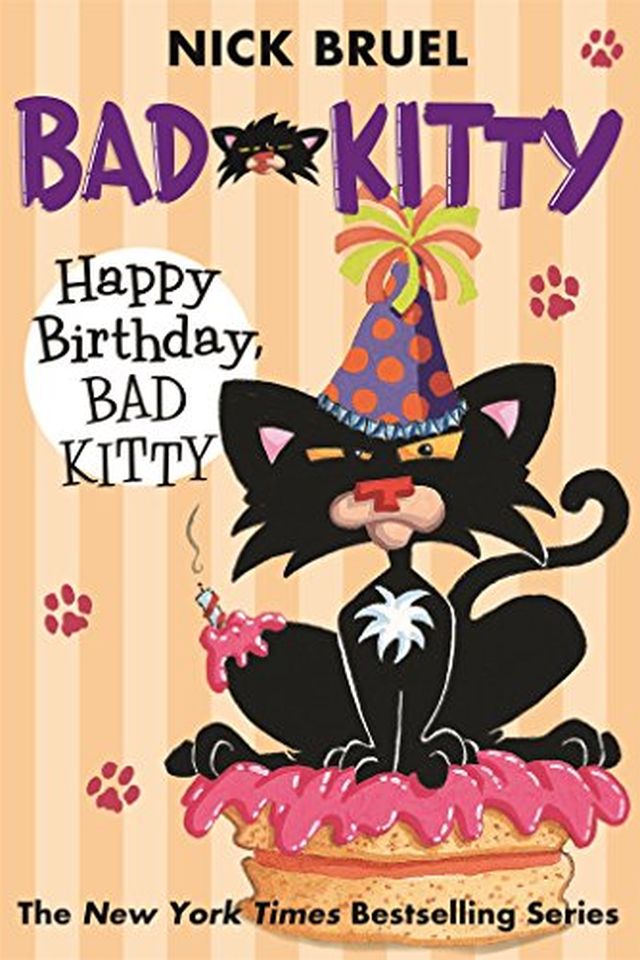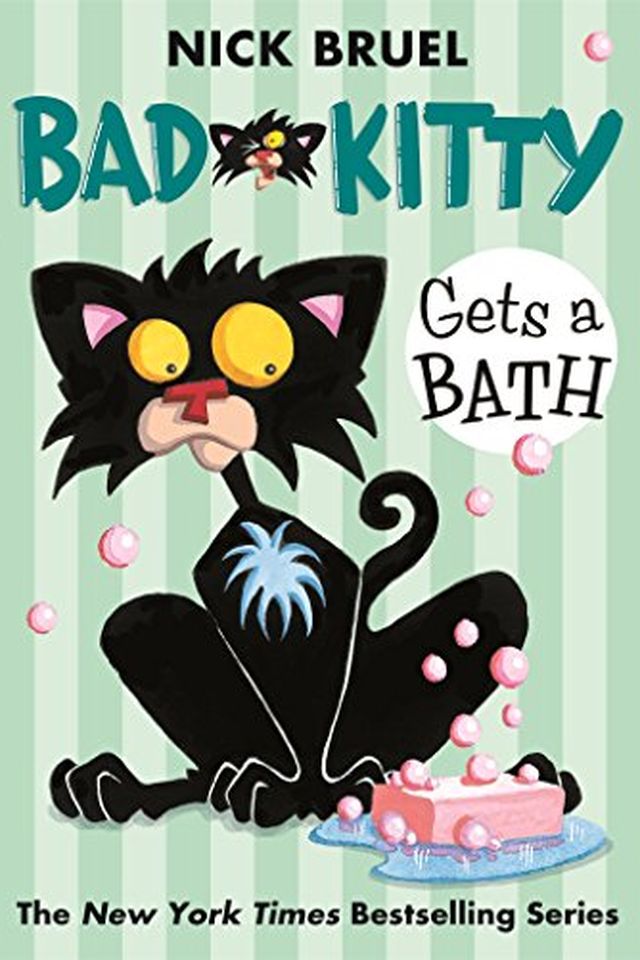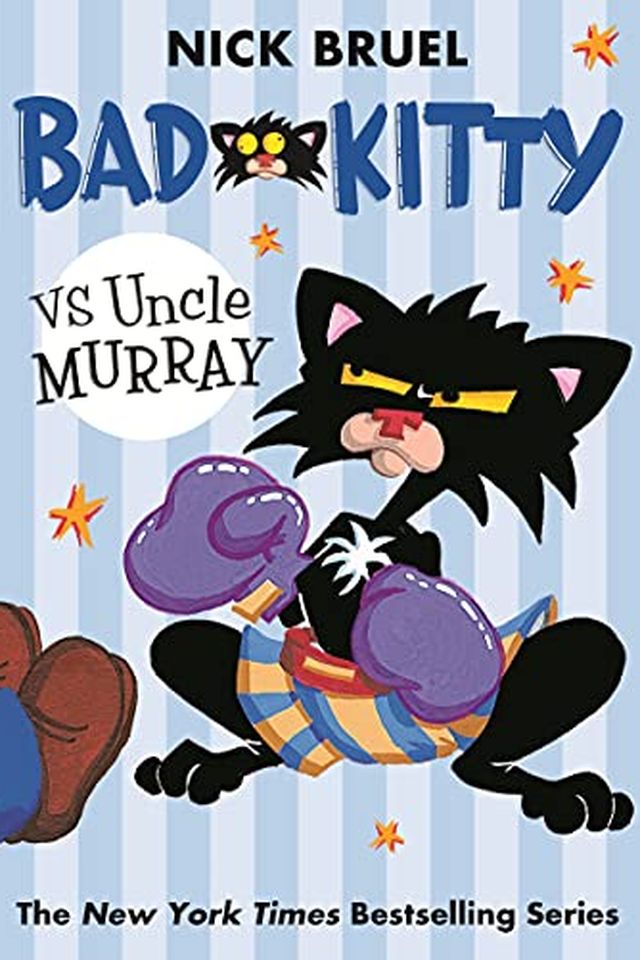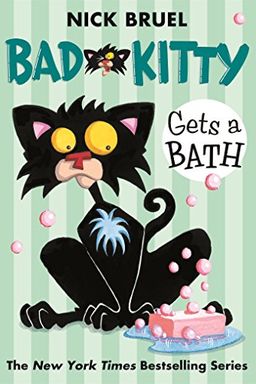 This humorous and instructional children's book is perfect for any pet owner dealing with the dreaded bath time. The illustrated guide provides a list of items needed, including a suit of armor and a letter to loved ones, giving readers an idea of just how challenging it can be to get your pet clean. Filled with cautionary tales and bad smells, this book is sure to leave you laughing, and hopefully, with a clean pet.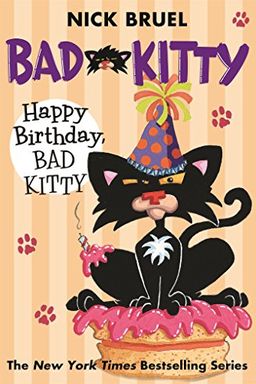 Celebrate Bad Kitty's birthday with her as she invites her neighborhood friends, including Chatty Kitty, Strange Kitty, Stinky Kitty, Uncle Murray, and Poor Puppy, to her party. But Bad Kitty wants a special gift and if she doesn't get it, her guests are in for a surprise. Join the laughter and chaos in this hilarious companion to Bad Kitty Gets a Bath!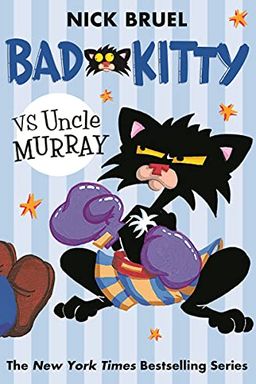 Get ready for a week of chaos and hilarity as Kitty and Puppy's owners leave them in the care of their clueless Uncle Murray. Watch as Uncle Murray is pushed to his limits by Kitty's mischievous antics and Puppy's innocent mistakes. This book is sure to have you laughing out loud and falling in love with the iconic Bad Kitty.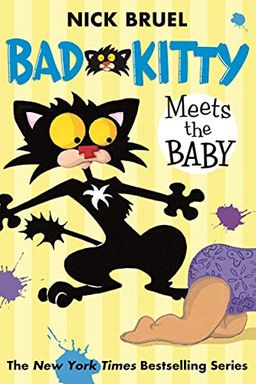 This humorous children's book follows Kitty as she struggles to come to terms with her owners' new addition - which she believes to be a dog. But the truth is even more shocking - it's a baby! With hilarious illustrations and antics involving Kitty game shows and the Kitty Olympics, this book is sure to be a hit with young readers. Winner of the 2012 Children's Choice Book Awards for Third to Fourth Grade Book of the Year.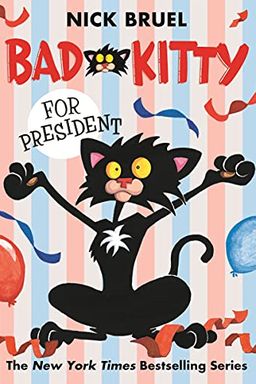 Join the hilarious race for president in this charming children's book! The Neighborhood Cat Coalition needs a new leader, but who will win? Will the right side of the street or the left side of the street prevail? Be sure to keep an eye out for surprises along the way, including last minute absentee ballots!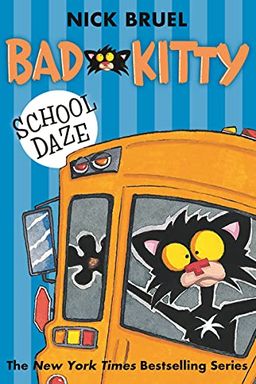 In "Bad Kitty School Daze," readers join Bad Kitty as she faces her biggest challenge yet - obedience school! With Kitty and Puppy wreaking havoc at home, Baby is upset and it's time for some discipline. Can Kitty make friends and follow the rules or will chaos follow her to school? Find out in this hilarious new adventure.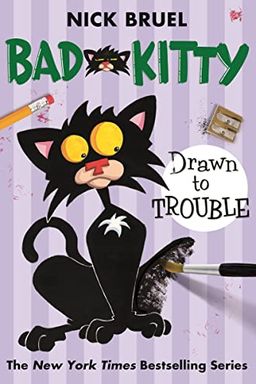 Join Kitty in her latest adventure, where she faces off against her own creator. In this seventh installment of a bestselling series, readers will discover the inner workings of book creation while following Kitty's feline manipulation. Nick Bruel delivers a delightful and humorous story that will captivate both kids and adults alike.
This book follows a cranky Bad Kitty whose mood is worsened by an unhelpful Puppy. Uncle Murray takes over dog-sitting duties, but their outing goes awry. Puppy ends up in a pound with some strange new friends, while Uncle Murray almost winds up behind bars.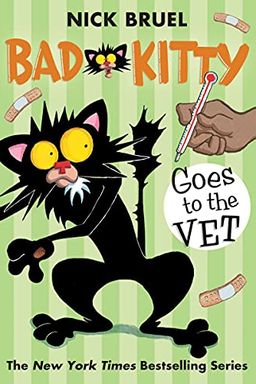 Bad Kitty Goes to the Vet tells the story of a sick kitty who is forced to go to the vet. Follow the wild adventure of Kitty, who must face her most dreaded fear: a shot. This ninth installment in the popular Bad Kitty series by Nick Bruel is filled with brilliant supporting characters, and of course, the crankiest bad kitty you've ever seen.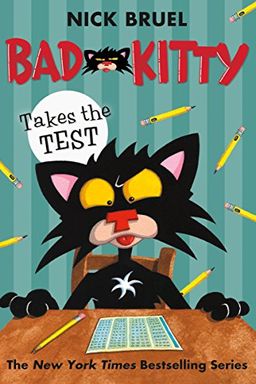 A furry feline's license has been taken away due to some embarrassing incidents. Now, she must take a test in order to regain her identity as a true cat. Get ready for a humorous and witty adventure with our protagonist.
Kitten Trouble by Nick Bruel
Bad Kitty Joins the Team by Nick Bruel
Bad Kitty Goes on Vacation by Nick Bruel
Bad Kitty Gets a Phone by Nick Bruel