Judy Moody Series
Judy Moody books in order
http://www.meganmcdonald.net/category...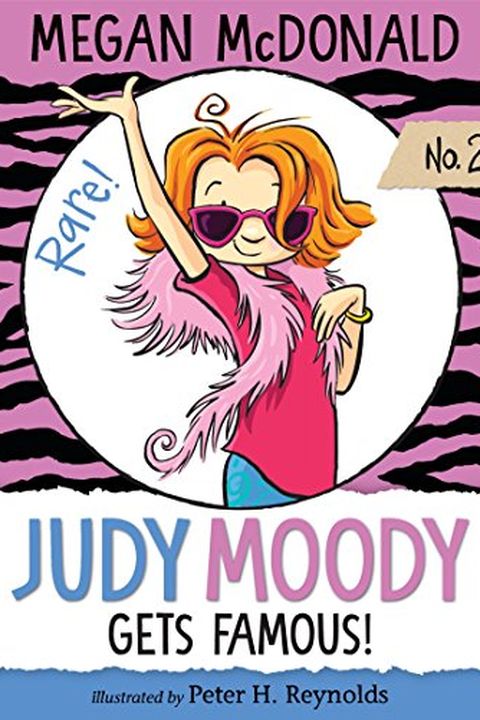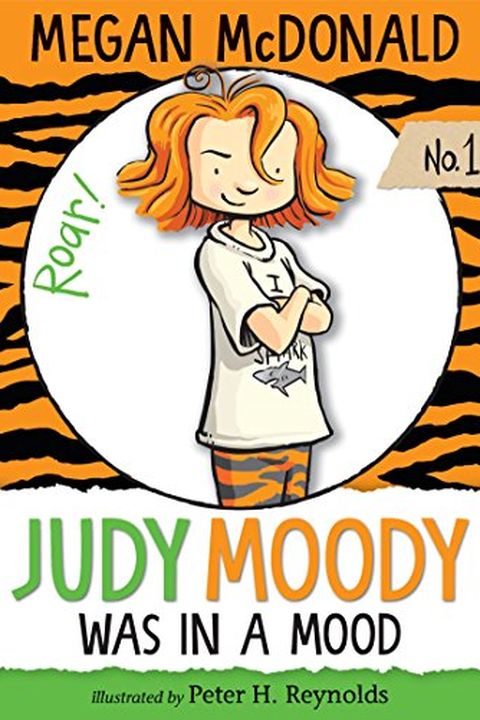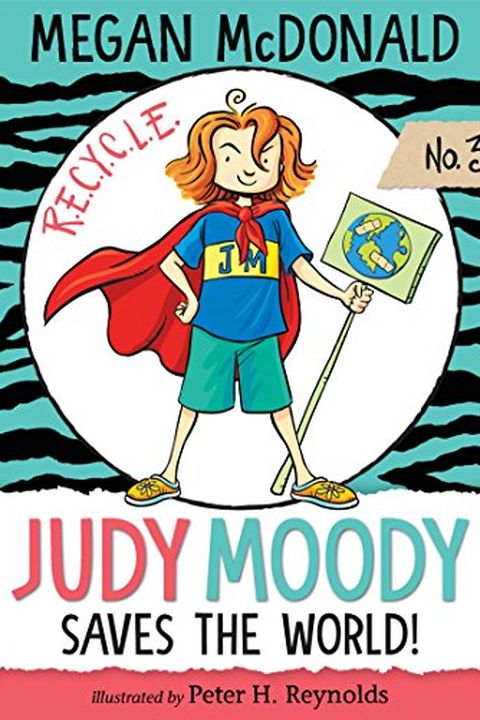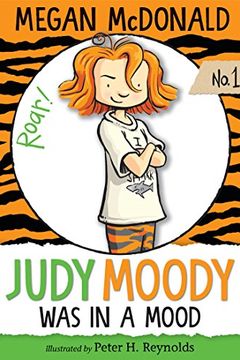 A spunky, independent third-grader named Judy Moody is determined to have the most exciting school year yet, despite starting off in a bad mood with a plain T-shirt and a desk next to a classmate who eats paste. With the help of a "Me" collage assignment, Judy embarks on a hilarious and lively self-exploration. Join this charming and witty heroine on her adventure filled with understanding adults and playful illustrations.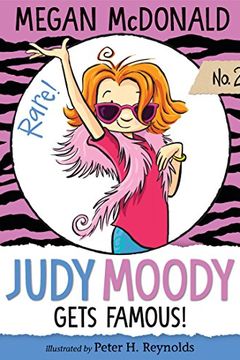 Join Judy Moody on a hilarious adventure filled with jealousy, determination, and a quest for fame. With her signature moods for every occasion, she sets out to find her own picture-worthy moment, but will she succeed or end up in even more trouble? Don't miss out on this entertaining read!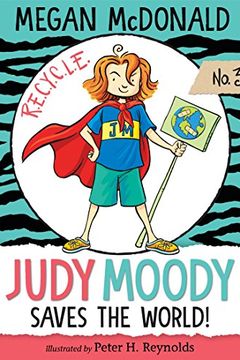 A young girl named Judy Moody is determined to save the world after being inspired by her class's study of the environment. With dreams of designing her own adhesive bandages and a passion for environmentalism, Judy sets her sights on bigger things. This paperback book, perfect for ages 6-10, follows Judy's hilarious and heartwarming journey as she fights to make a difference.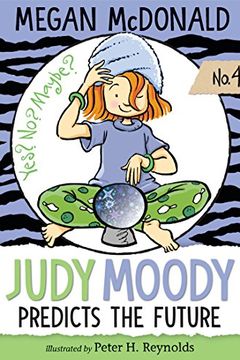 Experience the hilarious antics of Judy Moody, a girl with a unique mood for every occasion, and now a mood ring to prove it! With its extra special powers, she finds herself in a predicting mood, leaving everyone wondering if she is actually psychic. Join in on the fun as outrageous predictions are made and laughter and excitement ensue.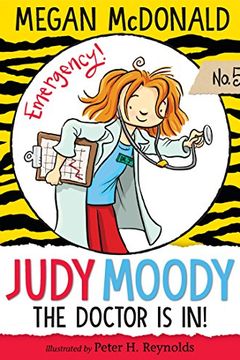 Join Judy Moody on her medical adventures in this entertaining book that is filled with loads of puns, facts to be learned, and playful language. As an aspiring doctor, Judy is excited to embark on third-grade projects that include show-and-tell with something rare, a real-live operation, and a cloning experiment that may cause trouble for her friends. Get ready for an absolute positive winner that is out of this world!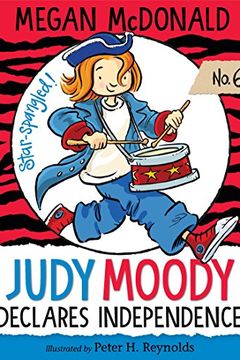 Join Judy Moody on a quest for independence when a trip to Boston sparks her interest in Revolutionary heroes and heroines. This hilarious new episode by Megan McDonald and Peter H. Reynolds will have you laughing out loud. As Judy meets an English girl named Tori, she becomes envious of the liberties her friend enjoys. When staging a revolt doesn't work, Judy must use her quick thinking and bravery to prove her independence in a real-life crisis involving her brother.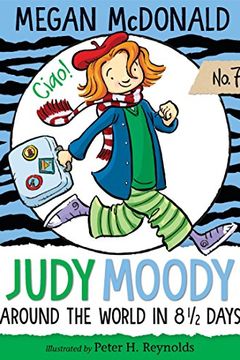 Follow Judy Moody as she embarks on an international adventure that will lead her to make a brand new friend, and a comical class project that will take Class 3T on a whirlwind tour around the world. Judy Moody will face unexpected obstacles as she tries to master the challenge of making new friends and keeping the old. Will she succeed? Join her in this exciting and hilarious new adventure.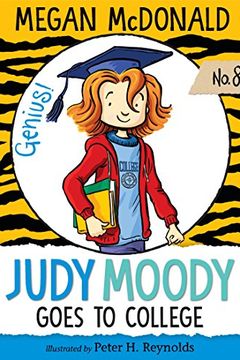 Follow Judy Moody's hilarious journey as she meets with a college math tutor and transforms into a jargon-spouting, polygon princess. See how a bad math mood becomes a radical glad-i-tude as Judy discovers college life and starts acing her math class. Get ready to say hello to Miss College and her non-fat capp with extra whip!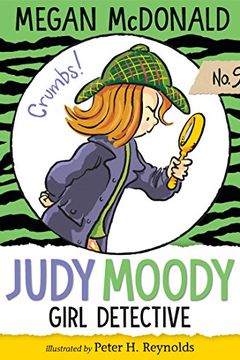 Join Judy Moody, the world's best mystery solver, as she sets out to solve the case of a missing puppy. When Mr. Chips, a beloved crime-dog-in-training, goes missing, Judy and her friends find themselves in the middle of a reallife, scare-your-pants-off whodunit. Will they be able to solve the mystery before it's too late? Watch out for clever references to classic Nancy Drew mysteries!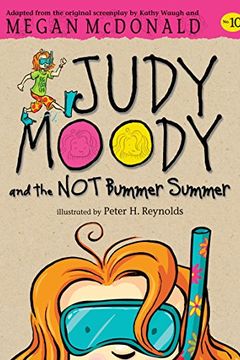 Join Judy Moody and her brother Stink on their epic adventures this summer! With their parents heading to California and their friends going their separate ways, it looks like it's going to be a boring season. However, Judy comes up with an exciting plan that includes tightrope walking, Scream Monster riding, and a treasure hunt for her teacher. There's even a midnight stakeout, runaway ice-cream truck, and a dash of Bigfoot in this Judy Moodiest summer ever! Featuring full-color stills from the movie, join in on the fun today.
Mood Martian by Megan McDonald
Judy Moody and the Bucket List by Megan McDonald
Judy Moody and the Right Royal Tea Party by Megan McDonald
Judy Moody, Book Quiz Whiz by Megan McDonald
Judy Moody by Megan McDonald